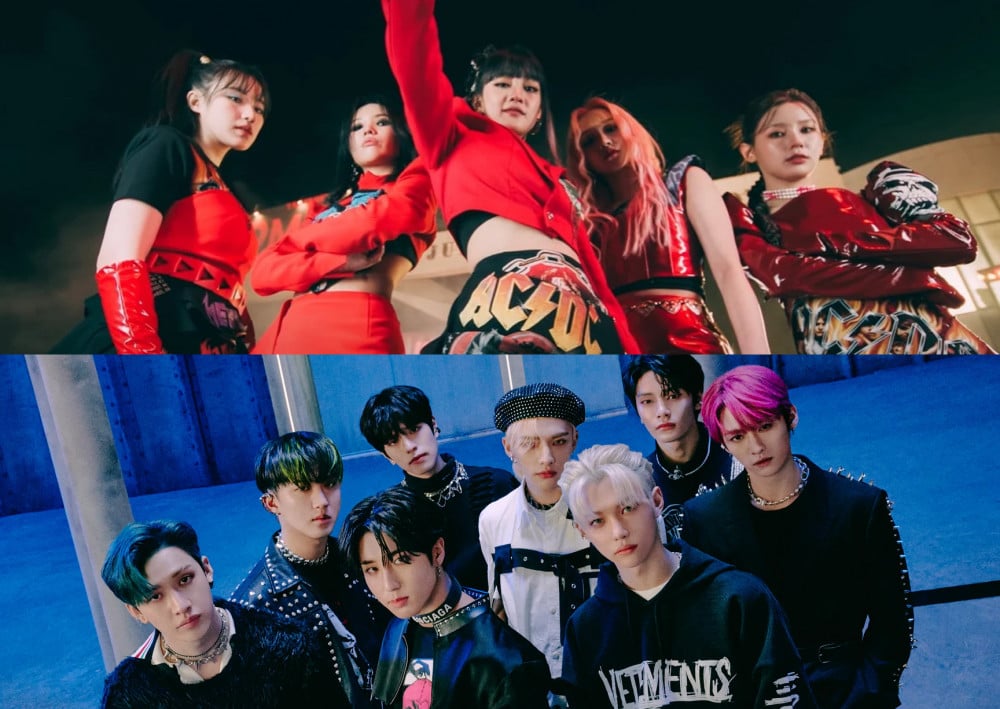 Both (G)I-DLE and Stray Kids made a comeback this month around the same time bringing the two idol groups to compete for the music show trophies.
While (G)I-DLE made its comeback on March 14, Stray Kids made its comeback on March 18. Therefore, the two idol groups were up against each other on music show programs such as Mnet's 'M Countdown.'
However, on this week's program, (G)I-DLE took home the win with a total of 8,259 points, beating out Stray Kids.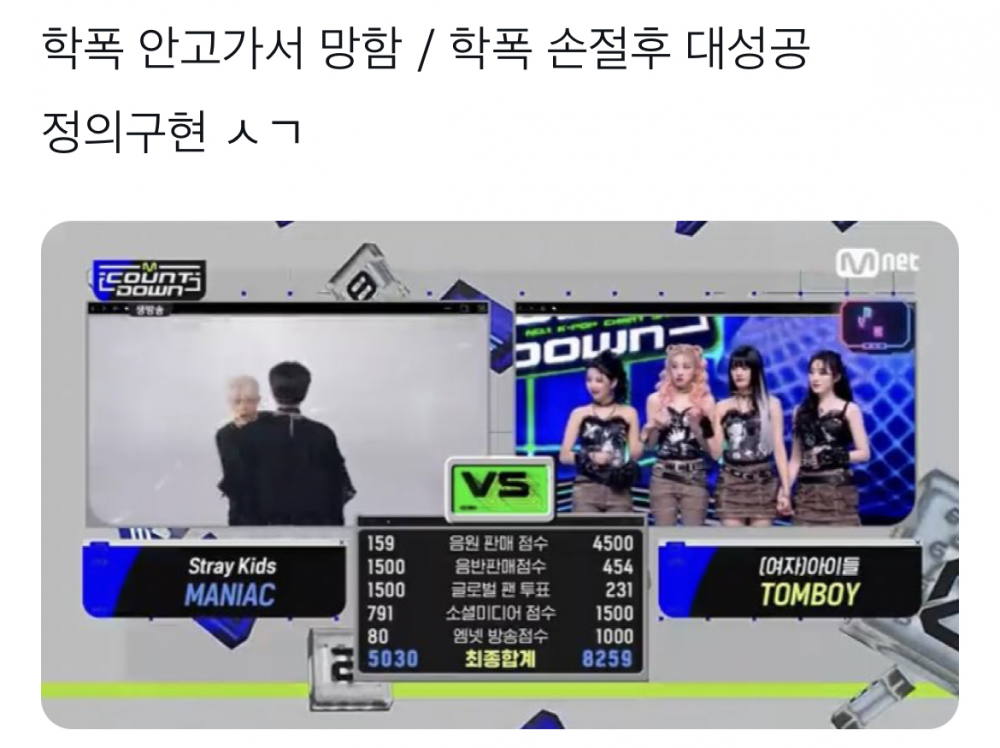 One netizen started an online community post stating that one group lost because they decided to keep the member who was embroiled in the school bullying controversy while the other group cut that member off.
Many netizens gathered to the online community post to begin a debate whether or not that is the reason (G)I-DLE was able to beat Stray Kids. Many netizens argued that the bullying controversy is not the reason Stray Kids lost, but there were some who argued otherwise.
Netizens commented, "The only reason is that (G)I-DLE is a girl group, and they chart better," "Don't bring down other idols like this," "The girls didn't win because of the school bullying, their song was just really good," "(G)I-DLE was well known to the public more than Stray Kids it's not because of the school bullying," and "Stop bringing that up as a reason."
The other netizens commented, "But it is true that Stray Kids did lose some popularity after the school bullying incident," "I was disappointed that JYP decided to keep Hyunjin just because he was one of the most popular members and was good looking," and "Fans are trying to shield the group, but it's true that he was a bully."

After M! Countdown, Stray Kids won against (G)I-DLE on the March 25 broadcast of 'Music Bank.'