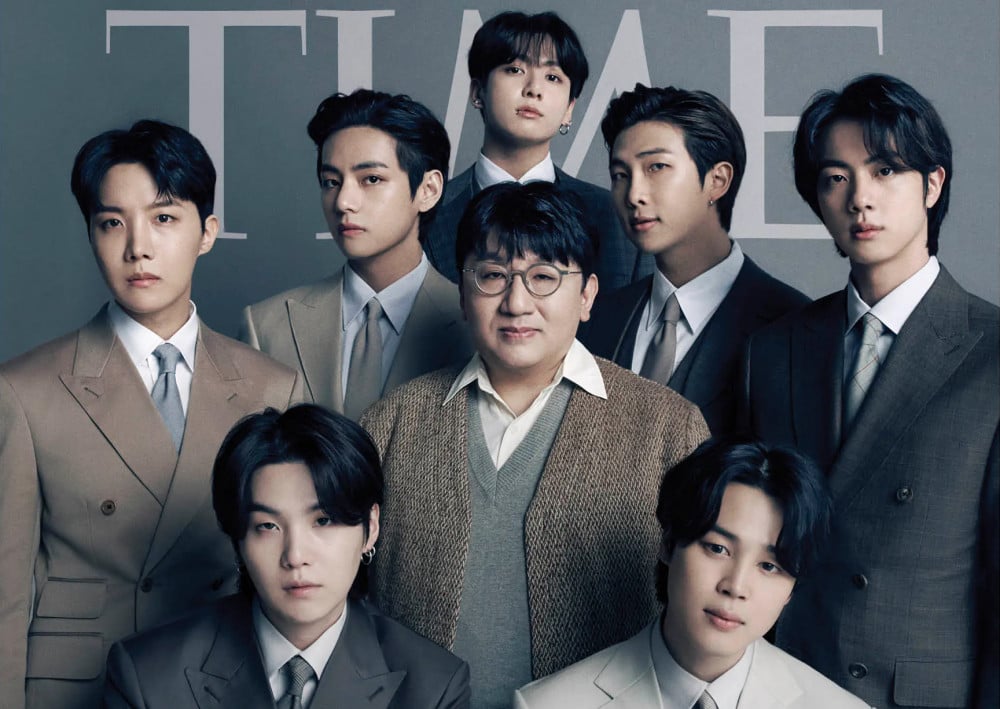 On March 30, TIME magazine released the article, including the interview with BTS and Bang Si Hyuk, the one behind Big Hit Music and HYBE corporation.
On this day, BTS and Bang Si Hyuk were featured on the cover of the renowned TIME magazine as HYBE was selected as one of the '100 Most Influential Companies.' In the interview, Bang Si Hyuk shared his vision of HYBE and shared the details of the structure of the company.
According to Bang Si Hyuk in TIME magazine, "HYBE's vision has always been ambitious—to the point of being presumptuous. Our vision is to become the world's leading entertainment lifestyle platform, with music as our foundation."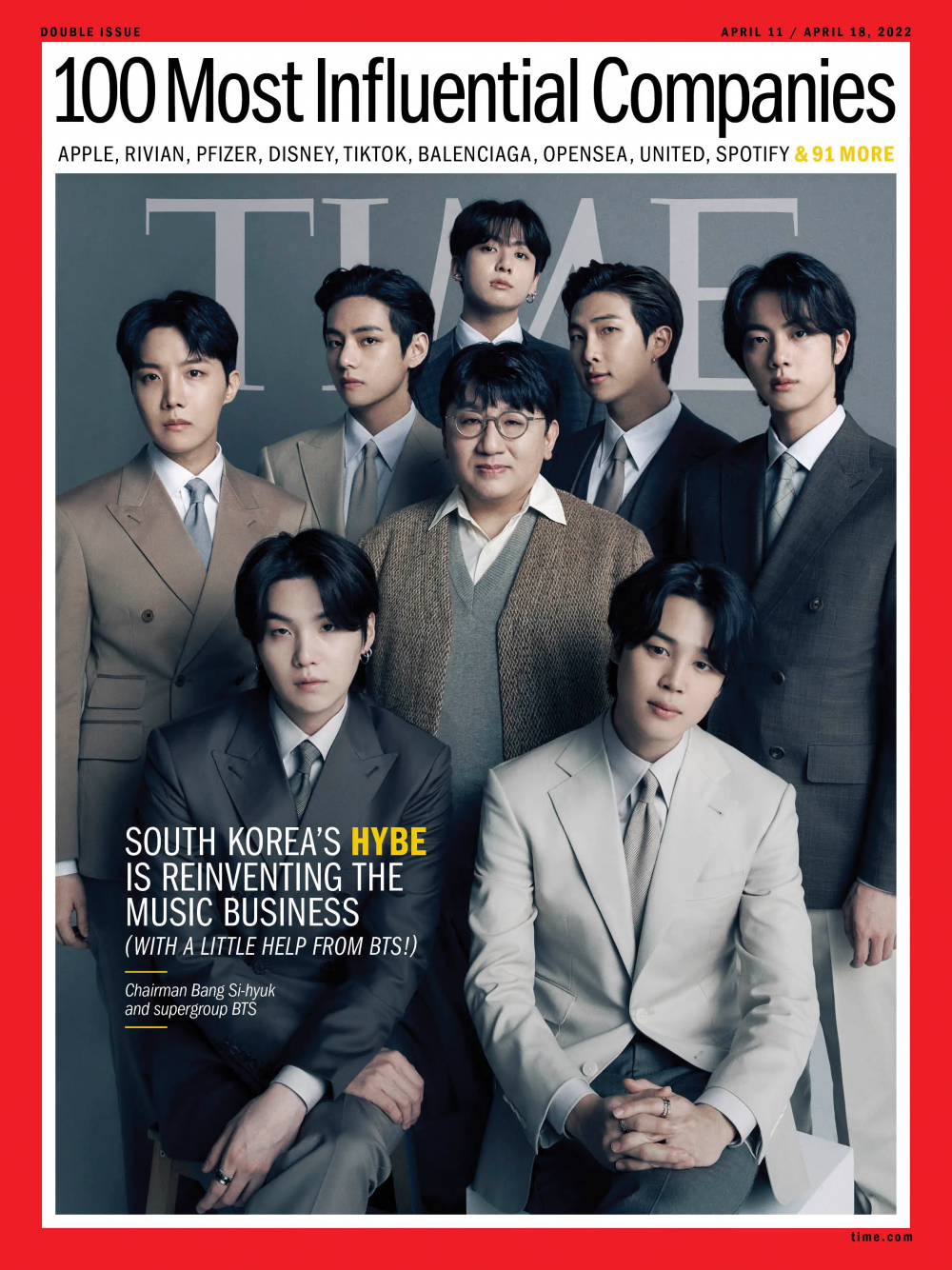 Just as mentioned previously, HYBE had its humble beginnings as Bang Si Hyuk started by handpicking seven talented young individuals from Korea to form BTS. Although the company, previously known as Big Hit Entertainment, started as a small entertainment company managing one group, it grew to one of the largest entertainment companies in South Korea, expanding its business into different fields other than management.
According to TIME, "HYBE acquired U.S.-based media company Ithaca Holdings—which manages the likes of Justin Bieber, J Balvin, and Ariana Grande—for over $1 billion, invested over $420 million in a crypto venture, and scaled up business in Japan and the U.S. It also runs Weverse, a fan-to-artist social media app with nearly 7 million monthly users."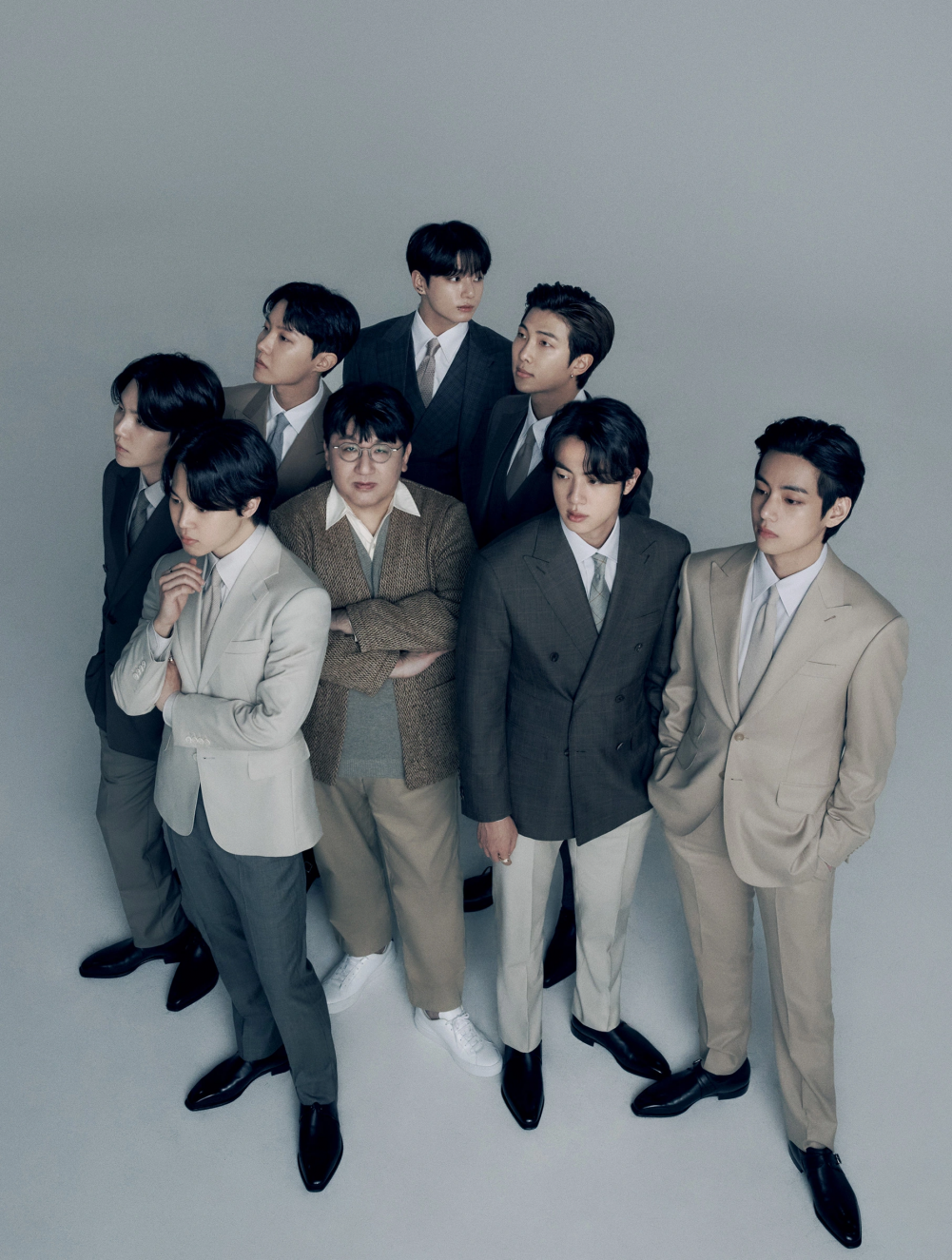 In the interview with TIME, Bang Si Hyuk also dissected the company and explained the structure in which HYBE moves. The magazine explained, "HYBE consists of three sectors: artist IP, technology, and world-building. BTS leaned on all of that infrastructure to find a new path to global dominance even in lockdown."
RM explained, "The idea was to release new music to console people and heal their minds through our music during these hard times when it's difficult to physically meet and interact. The results were 'Dynamite,' 'Butter,' 'Permission to Dance.'"

Additionally, HYBE also delved into the technology business as it launched Weverse, an interactive app for fans to connect with their favorite artist. Now Weverse is one of the biggest fan interactive apps. HYBE has expanded its business to differentiate itself from the other pre-existing entertainment companies.
Thanks to HYBE's expansion in the technology business, BTS and other HYBE artists were able to continue to keep their fans engaged through various content that was provided through the fan communities such as Weverse and VLIVE. Suga explained, "During the pandemic, the company put together online concerts and has been building the fan communities [around the world]."
You can read the full article on the TIME magazine website.