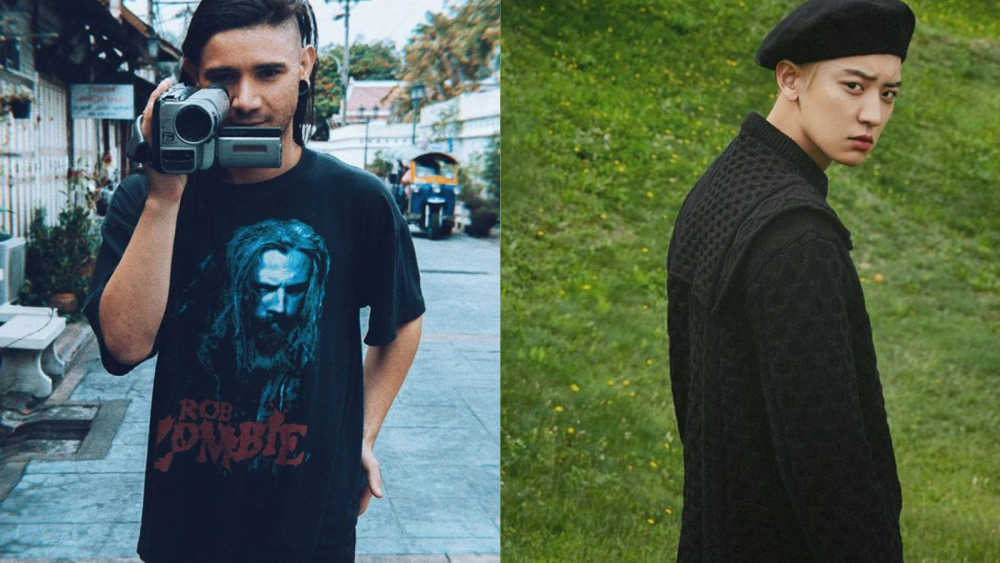 A clip from a podcast is currently making waves.
On March 24th, fans of EXO's Chanyeol learned something major.
A Twitter user posted a clip of a 2021 episode from the podcast "#HallyuAtU," in which the hosts are interviewing singer-songwriter Jantine Heij. Heij worked on songs by Monsta X, NCT 127, and EXO, amongst others.
In the segment, the host asks the songwriter how the process was like with the groups she had worked with. Heij responds by saying that there were two ends of the spectrum and followed by mentioning an experience she had in the studio with EXO's Chanyeol and American DJ Skrillex.
"I remember with EXO though in the studio because I was in on my first Korean trip. I was in the studio with Skrillex and EXO, and then we started working with the RAPPER OF THE GROUP. We're like, oh yeah, coz we, I mean, we weren't rappers, we're like, yeah, you, you write a rap, cool. So he did that. And so, that was a bit of co-writing with EXO."
The clip soon started being shared all over Twitter as Chanyeol fans are wondering what ended up happening with said song.
Fans quickly remembered the Instagram post that Chanyeol posted in December 2015 with Skrillex, and upon checking Heij's Instagram, they found out both had posted similar posts on the same day, fueling the thoughts of a missed collaboration and opinions about it.
Hopefully, fans will get to know more about this studio session soon.