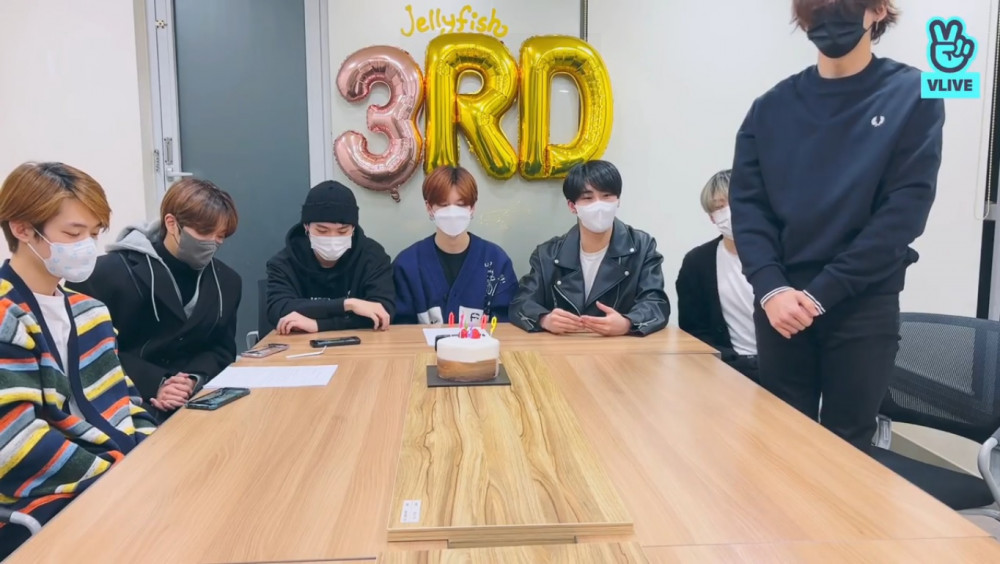 VERIVERY's Minchan has verbally apologized for his recent controversial remarks.
On an online community forum, netizens reacted to the VERIVERY member addressing the issue of having made comments about his former female classmate's appearance. After posting an apology, the members had come together on 'V Live' to greet their fans on their 3rd debut anniversary.


At the beginning of the 'V Live', the members each shared their thoughts on their anniversary, and when it was Minchan's turn, the idol stood up and said:
"First of all, I am very sorry. I am sorry to the person who was hurt by my remarks and to everyone who would have felt discomfort due to this issue. I plan to apologize to the person directly, and I will make sure that nothing like this ever happens again."
(from 5:58)
In the comments section of the forum, netizens reacted that it is "sad to see all the members trying to celebrate their debut anniversary in that kind of atmosphere". However, some fans added that the overall feel of the 'V Live' was still full of joy, as the boys started "partying right afterwards".
More reactions include:
"I think they should have made this issue separate... Fans would have been so sad"
"Happy 3rd debut anniversary~ If he apologizes to his former classmate then there's nothing more to criticize here"
"I feel bad for the other members who are innocent... T_T"
"Why did the company decide to do a 'V Live'? I feel bad for the other members who had to keep their heads down in this moment. I just hope Minchan is a little more careful next time."
"The other two members during the controversial moment tried really hard to abate the situation by saying things like 'You really didn't have to say that', 'What if she is currently watching?', 'Your memory could have been mistaken', '(joking) Are you sure you don't mean [that group's name is] VERIVERY?'"
"I don't know why they had to do this T_T"


"Maybe he had to do this because they had no choice but to party afterwards..."
"I think it's because people were criticizing how his last apology wasn't handwritten"
What is your reaction?