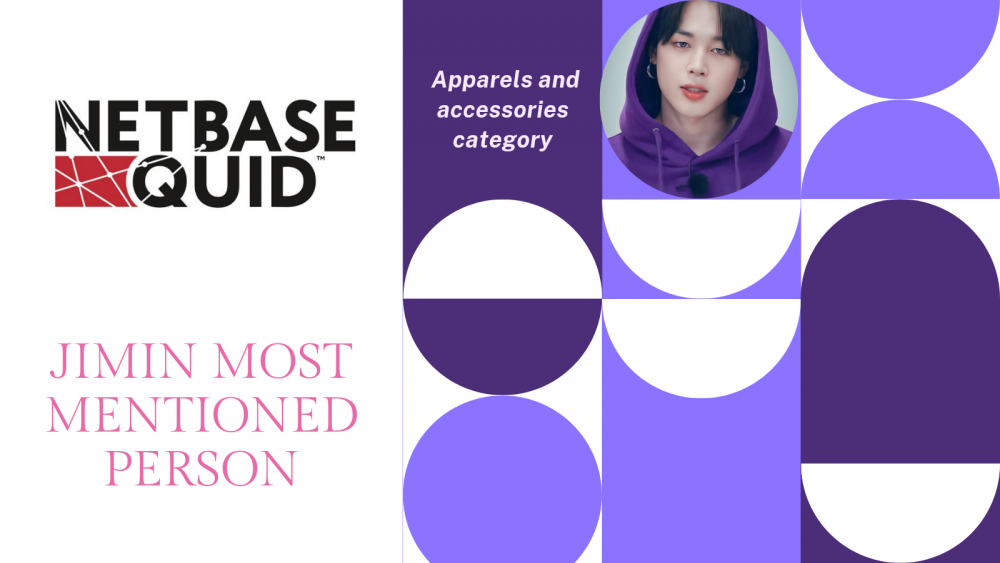 BTS Jimin's customized merchandise was released on the 18th, setting a record for the fastest out of all to be sold out in under a second, and as fans wait for a restock, Jimin is getting more recognition for his products.
On the 21st of January, a report from Netbase Quid, a consumer and marketing intelligence platform, revealed Park Jimin to be the top mentioned person this week in the Apparel and Accessories category after his new merchandise dropped, with several discussions around earrings and hoodies being tracked. He showed great impact, having surpassed fashion brands and icons like Yves Saint Laurent, Bella Hadid, Christian Siriano, and more with 13,828,228 news and social mentions.
NetBase Quid is a platform that presents itself as one which delivers
contextual insights to reveal business trends, connect with consumers, and understand the story behind competitors and the market with the use of artificial intelligence in order to present data in a quick, accurate, and efficient manner.
BTS' Jimin's impact on the fashion world is immense, and he is known as a fashion icon and legend who imposes on trends. Last year he was given the title of LV Frontman after headlining the highly anticipated Louis Vuitton Men's fashion show, and it was even revealed that he was the decision behind the Louis Vuitton brand ambassadorship with BTS. In the 6th Paris Luxury Summit, his image from the #LVMenFW21's teaser was shown on the big screen as Twitter's Luxury Lead Patrick Calmels talked about the special bond between luxury and Twitter. His fashion style is known as sophisticated, chic, and clean and has captured the attention of experts and publications in the field like Edward Barsamian, Gus Van Sant, Elle, GQ, Vogue, and more. He sells out fashion items no matter the high cost and was enrolled into the Business Of Fashion 500 class of 2019 and continues to be a trendsetter.
In June last year, Jimin showcased his popularity after an analysis made by American Analytics company ComScore revealed Jimin to be the most mentioned BTS member in Latin America with 26.5% of mentions. The analysis was based on the huge sale McDonald's experienced in Mexico after the BTS meal was launched. The BTS meal also sparked the MC JIMIN catchphrase particularly used in the United States of America to talk about the meal.
In these and many other ways, Jimin always represents himself as Korea's Frontman, and there are more instances to illustrate this. In a recent article, Arizona PBS News brand Cronkite News featured a Jimin birthday event to illustrate the K-POP phenomenon's attraction of small businesses. He was also mentioned by the Manila Times among legends like Michael Jackson and John Lennon in an example that showed his importance to K-POP. Jimin has helped boost the sale of Korean food like fire noodles, tteokbokki, and dumplings which have seen a spike in interest worldwide. Recently it was also reported that the economy, tourism sector, and high ranking of Jeju on the January brand ranking was a result of Jimin's visit during his vacation.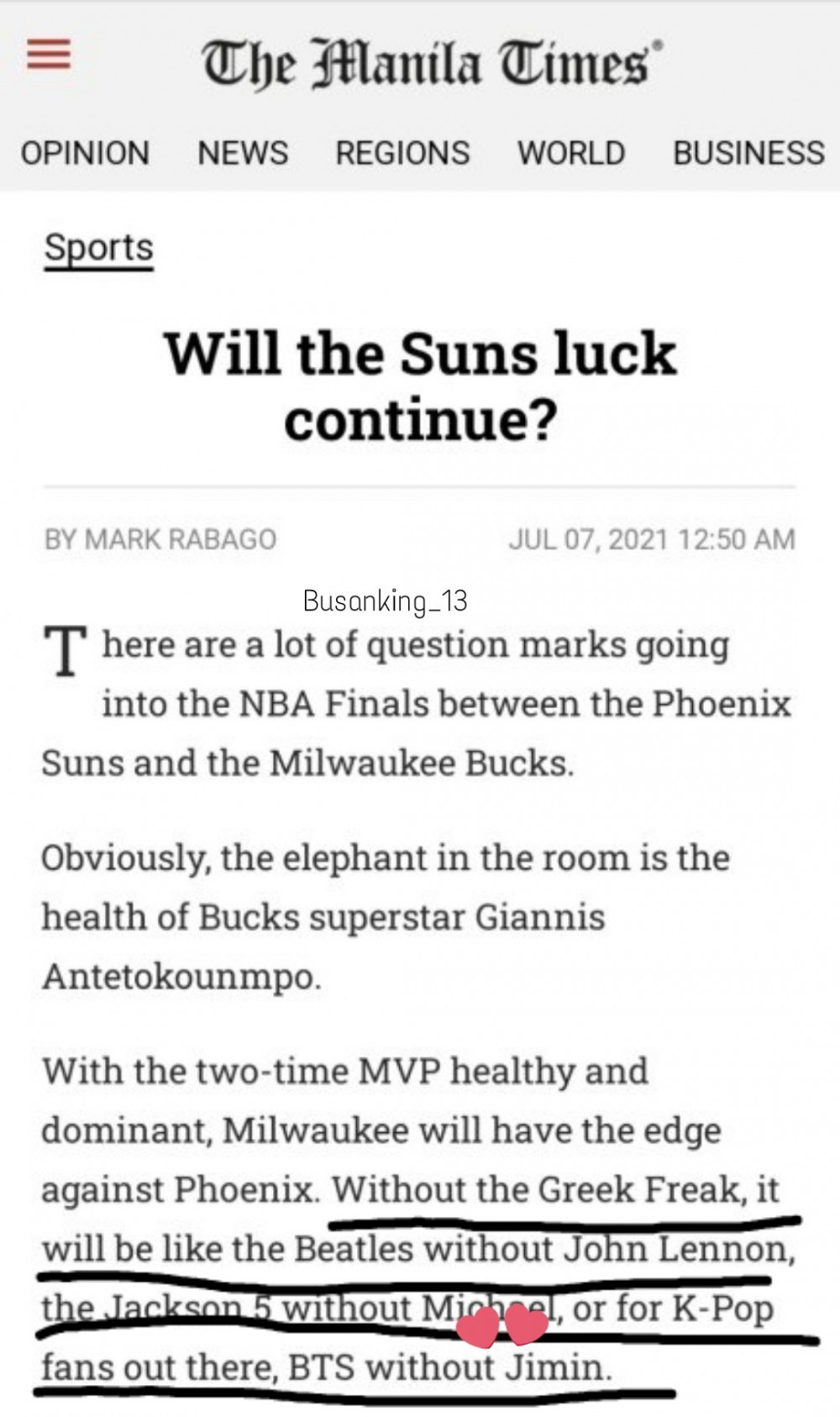 Jimin has also raised the prestige of Korea's culture. He has popularized its traditional costumes like the Hanbok, which led to the one he wore for the 'Tonight Show with Jimmy Fallon' performance being exhibited at the La Vie Est Belle Country Club in Gangwon-do. He was awarded the plaque of appreciation from the 3rd Kim Baekbong preservation society of fan dance for contributing greatly to its status and aesthetic value worldwide. His 2018 MMA Fan dance performance was so influential that the Korean Cultural Center picked it to be among the items introduced in China to promote Korean Culture. Along with this, the South Korean Ministry of Culture, Sports and Tourism once used an image of Jimin performing the fan dance on the cover of their magazine as well as showing a solo shot of him in the opening of a promotional video from the Ministry.

The term Jimmerica was coined by Korean media in response to his great influence on the media, personalities, celebrities, authors, journalists like Jimmy Fallon, James Corden, Lizzo, Khalid, Shawn Stockman, Jennifer Aniston, Jennifer Lopez, Lauren Jauregui, Taj Jackson and more who have shown their love for him. He is called the Middle East's sweetheart and the Prince of India for his great contributions and influence and has often been included in the list of most-mentioned celebrities on Twitter in many countries and regions. For many years, the terms It Boy, Kpop It Boy, King of Kpop, and K-boy have been used synonymously with jimin as defined by the British-American site urban dictionary, and given all that Jimin has achieved, it's true that he deserves these and more titles.