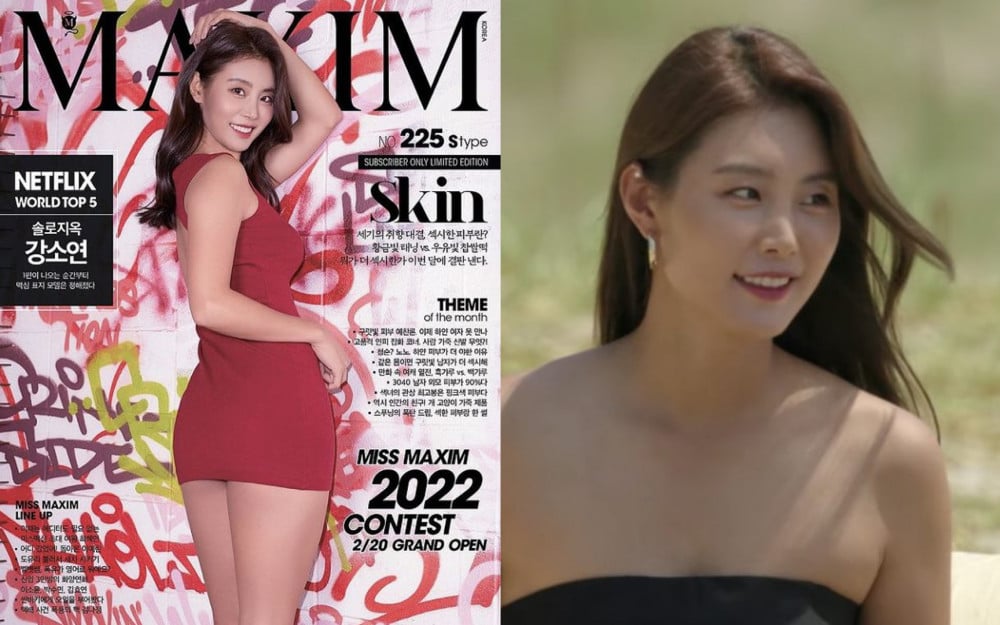 Netflix's original reality show 'Single's Inferno' contestant Kang So Yeon has been chosen as the cover model for Maxim magazine.

On January 21, Kang So Yeon revealed the cover of the Maxim magazine cover that she had featured on through her Instagram.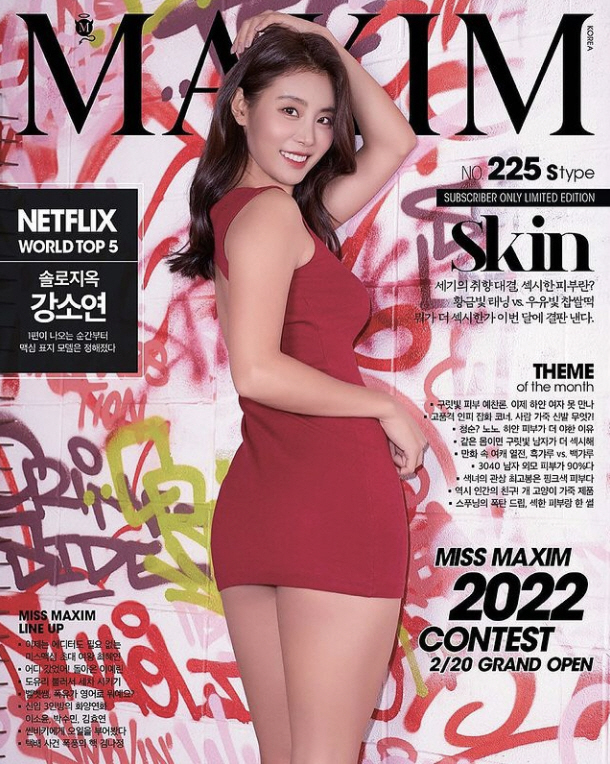 On the cover, Kang So Yeon is seen wearing a red short one-piece dress accentuating her curves. Kang So Yeon boasted of her tall, healthy figure while exuding a sexy vibe that had captured the hearts of her male fans.

Meanwhile, Kang So Yeon gained much popularity on the show as she formed a love line with Oh Joon Taek. During the show, the two showed interest in each other starting from the first episode, but their relationship became complicated as the show progressed. Ultimately, Kang So Yeon expressed her honest feeling toward Oh Joon Taek, and they were finally able to escape the island after choosing each other as their final choice.