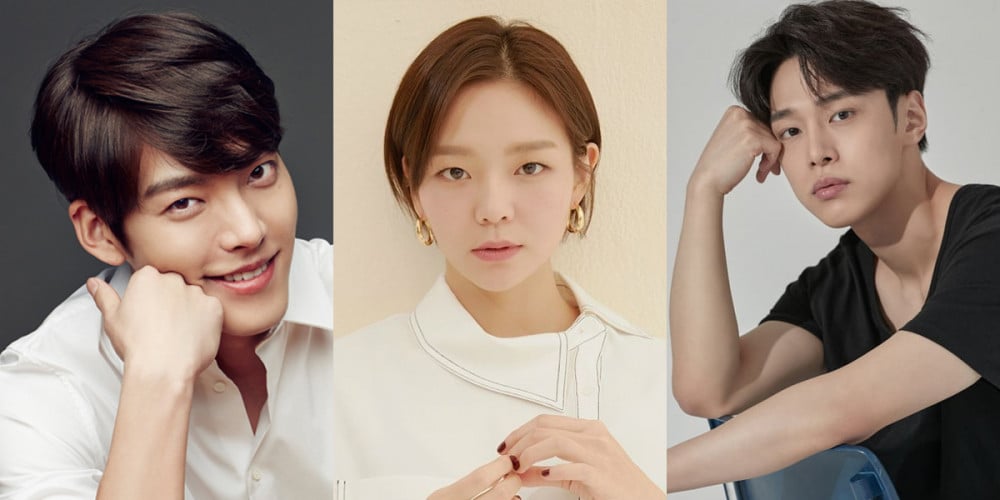 Actors Kim Woo Bin, Lee Som, and Kang Yoo Suk have joined the lead cast of a new Netflix-original K-drama series, a sci-fi human drama titled 'Delivery Knight'.
Based off of an award-winning webtoon series of the same name, 'Delivery Knight' tells the story of a future where humanity cannot survive without the aid of artificial oxygen masks due to severe pollution. The year is 2071, and most of the Korean peninsula has turned to wasteland. Only 1% of the population has survived. In this bleak society, delivery workers play a pivotal role, as delivering supplies on time can mean the difference between life or death.
In the story, Kim Woo Bin takes on the role of a legendary delivery man by the name of '5-8', a man who fulfills his deliveries no matter what adversity lies ahead. Alongside Kim Woo Bin, rookie star Kang Yoo Suk plays the role of a young man named Sa Wol, who dreams of becoming a delivery worker to give hope to the land's survivors. Actress Lee Som joins these two as a military officer named So Ryung, who has a special relationship with Sa Wol's family.
Directed by Jo Eui Suk of the 2016 hit film 'Master', Netflix's 'Delivery Knight' is coming to viewers some time soon.

Do you find the premise of 'Delivery Knight' interesting so far?