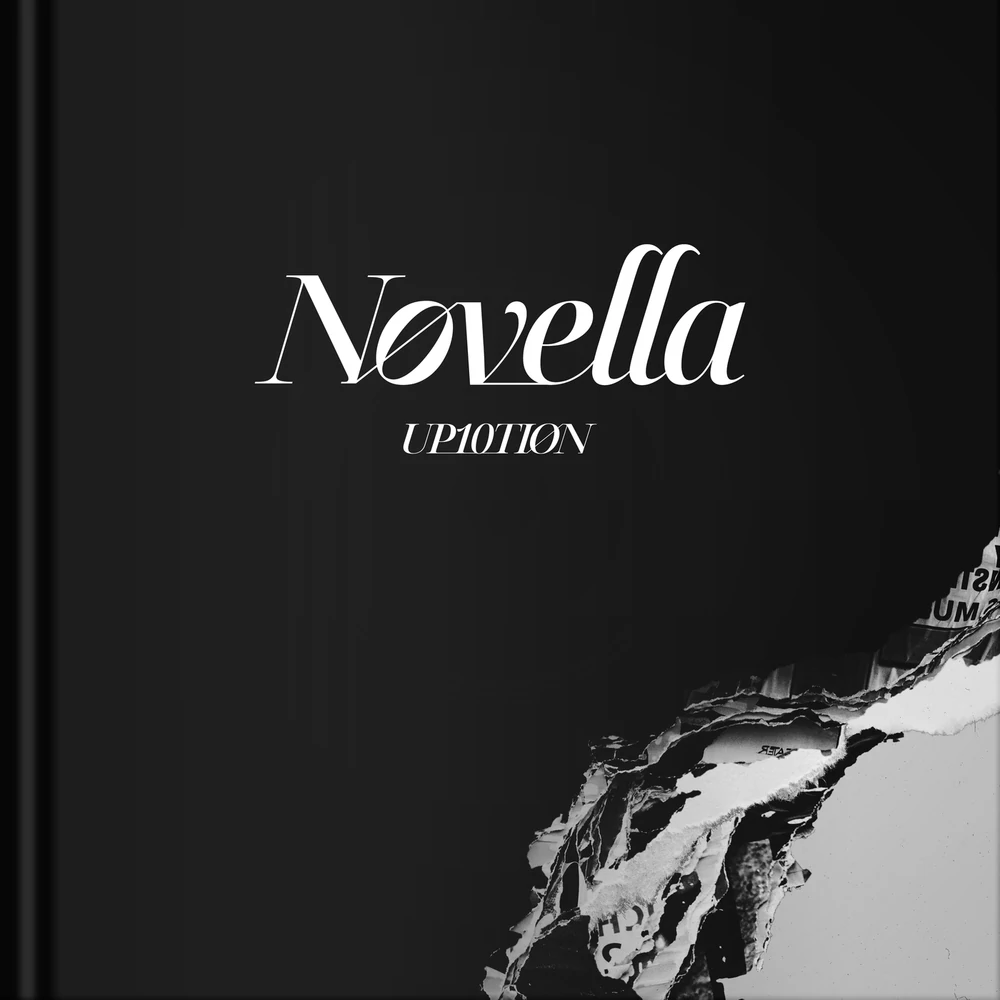 [This review reflects the author's opinions and not necessarily those of allkpop.]
Track List:
1. Give Love
2. Crazy About You
3. PANDORA
4. Incredible
5. FALL
6. SAD ENDING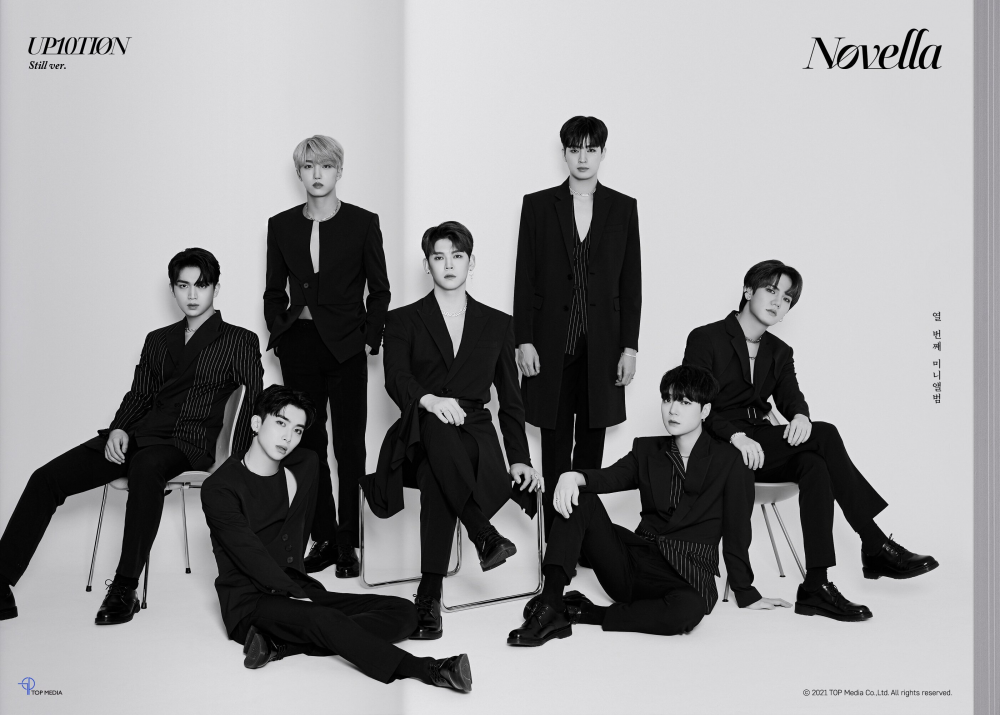 UP10TION marks a huge milestone with the release of their tenth mini-album, Novella. With six songs about love, this album aims to be a romantic novel of sorts as the group opts for a more demure approach to this comeback. Despite that, the album still misleads with an opening that's seemingly relaxed and mellow on "Give Love." We're greeted immediately with a booming house beat that seems to set the stage for the rest of the album in a very intense way. Progressive and impactful, "Give Love" works well as an opening track.
"Crazy About You" is the album's title track. This album is all about capitalizing on 'love' as a concept, therefore "Crazy About You" is naturally a love-stricken track all about the tumultuous aspects of breaking up and realizing that you didn't know what you had. Though the feeling is difficult to convey in song, the members' efforts to showcase that emotion are clear on this track.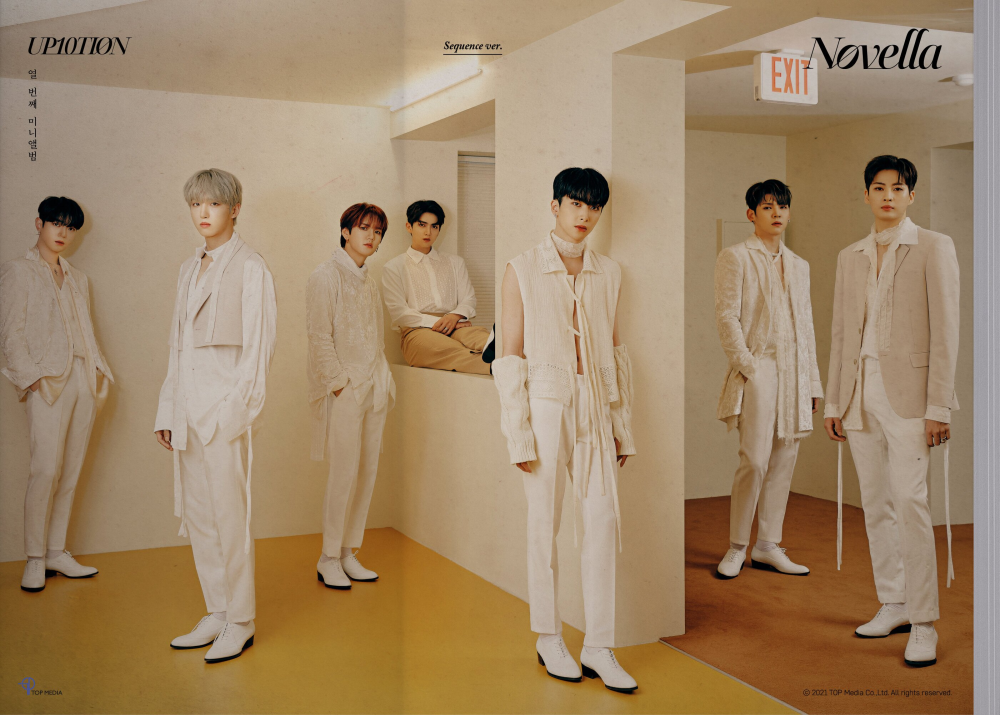 Though the album is a romance novel concept, there is nothing romantic about the sound of "PANDORA." This song is somewhat dark and very spitfire; this song is a more complex approach than I expected. Intense booming bass and insane harmonies are the song's killing point. You shouldn't get used to the hip-hop sound because the next track, "Incredible," opts to go towards a funk and disco influence. Feel-good and straightforward, "Incredible" is a feel-good track that evokes the emotion of falling in love. UP10TION's ability to convey complex emotions through their songs is uncanny.
"FALL" opts for an indie rock sound that borderlines on church song. Mid-tempo and consistent, this song doesn't really capture my attention. Luckily, this is fixed by the album's last song, "SAD ENDING." Though this romance novel doesn't end with a happy ending, this song saved the tracklist with a somber track that's significantly less in-your-face than the rest of the release. The song's bassline is addicting and hypnotizing. "SAD ENDING" is the album's cardinal must-listen.
MV REVIEW
"Crazy About You" is a sleek MV that boasts an art gallery setting for most of the song's duration. Overall, the MV feels simple... a little too simple. It slightly misses the mark of being minimalist, and it bothers me how there isn't much progression in the scenes and sets. That being said, the members are dressed sharp, and the MV editing itself isn't bad. In the end, though, there was little to no impact left on me after watching the MV.
MV SCORE:
MV Relevance…..7
MV Production…..7
MV Concept……..7
MV Score: 7.0
ALBUM SCORE:
Album Production…...8
Album Concept……...7
Tracklisting…………...7
Album Score: 7.33
Overall: 7.17