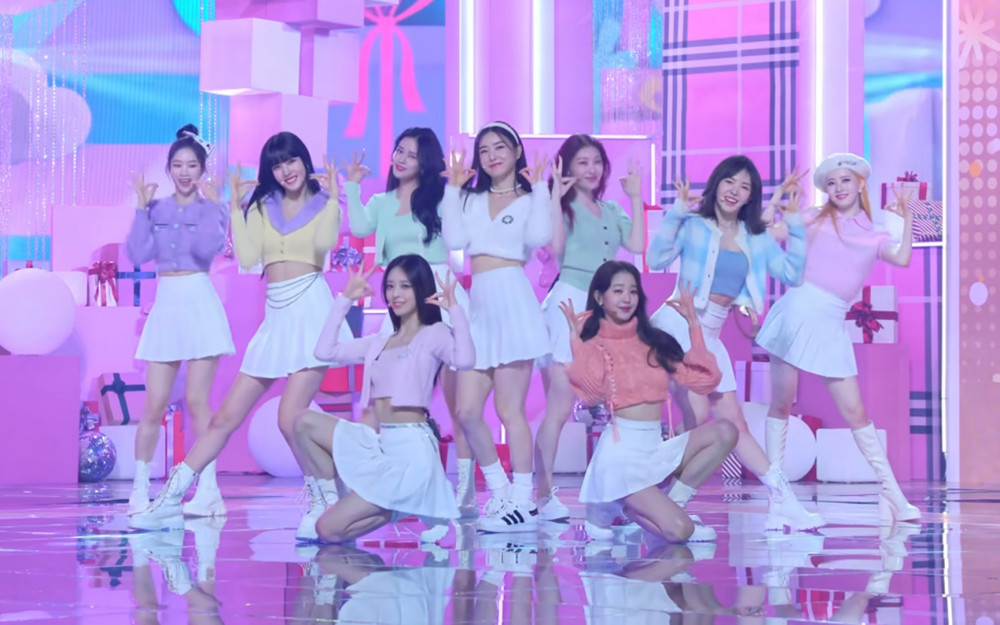 It has already become that time of the year when various broadcast companies hold their annual award ceremonies and festivals. Many celebrities gather together to prepare for special performances for these year-end events. The highlight of these events might be idols from different groups coming together to perform.

The '2021 KBS Song Festival' took place on December 17, and girl group idols from different groups such as Brave Girls, Red Velvet, Oh My Girl, ITZY, STAYC, and IVE came together to perform Girls' Generation's "Way To Go."
Red Velvet's Wendy, Oh My Girls' Jiho, Brave Girl's Yuna, ITZY's Yuna and Chaeryeong, STAYC's Sieun and Yoon, and IVE's Jang Won Young and Ahn Yu Jin appeared lovely on stage. They were wearing matching white plaided skirts with pastel-colored sweaters on top.
Netizens fell instantly in love with the girls and commented, "They're all so pretty," "This stage was really good, they had a good collaboration," "They're all lovely and so fresh," "I really liked this performance," "Wendy's singing is so good, I think she was the best in this group," "They all sang so well," "I think best vocal was Wendy, best visual was STAYC's Yoon, ITZY's Yuna, and IVE's Won Young, the best dancer is ITZY's Yuna. These are the ones that caught my attention," "Who's the one wearing the purple knit shirt? She's really good," "I think Jiho is so pretty," and "Brave Girls' Yuna is lovely too, dressed like that."