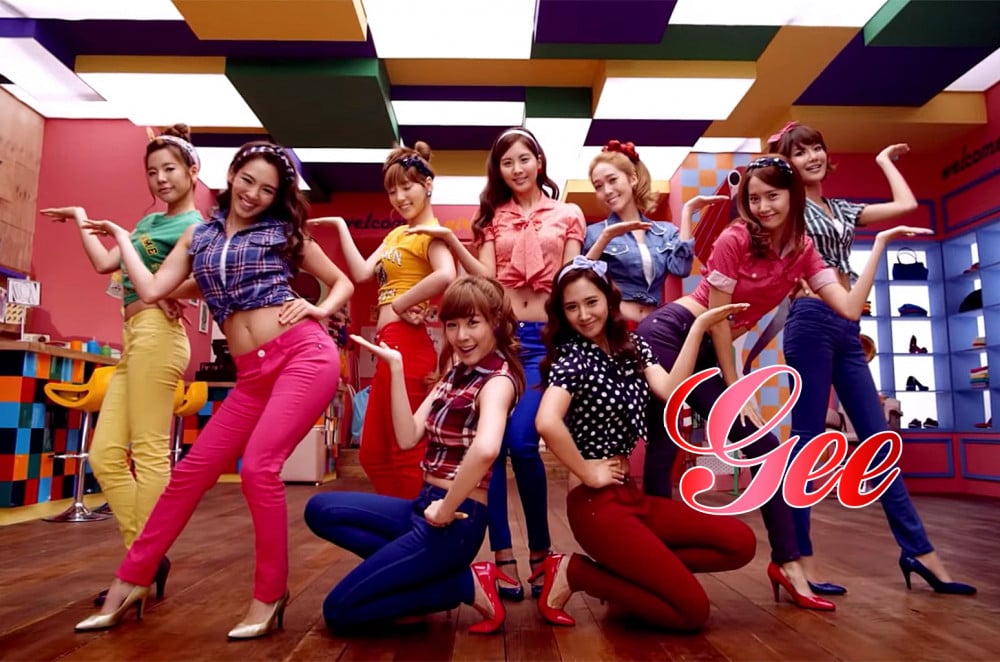 Welcome back to the second part of "songs that you should not listen to while studying!" As previously mentioned, Korean high school students take a similar version of the SAT, called the "su-neung" exam. Unlike the SAT, where one can take numerous times, Korean students can only take the su-neung exam once, so it's a pretty big deal in Korea.

They prepare their entire high school careers for this exam, and it can be pretty stressful studying for the exam. Listening to music while studying can be helpful, but some K-pop fans and Korean students have found that some songs are unfortunately not that helpful. But this is not because these songs are bad; it's actually because these songs are so addicting. K-pop songs are known to have extremely catchy and addicting melodies that only take a few listens before you're humming it yourself. Because of this phenomenon, students have been prone to be easily distracted thinking of the song instead of studying. Some songs are widely considered "songs to not listen to while studying" ... because they're earworms.
Last week, we took a look at some songs like SHINee's "Ring Ding Dong" & SS501's "U R Man," and boy, these are bops. But if you are listening to these while studying, they may not be too helpful! Let's take a look at some other songs that you should probably not have on your playlist if you're having an all-nighter for a test!
Kim Yeon Ja - Amore Party
Our trot legend Kim Yeon Ja has made the list! While this playlist is mainly comprised of idol songs, Kim Yeon Ja's EDM-trot mix "Amore Party" was considered highly addictive, and it's a trot bop too, so you are going to want to hum and dance along! Make sure to take this one OUT of your playlist!
Girls Generation - Gee
An oldie but a goodie. When this song was released in 2009, the entire nation world was singing "Gee" and copying Girls' Generation colored jeans fashion. The fashion hype may have died down, but the song hype did not. It's still considered Girls' Generation's biggest hit, and it's still a song that you maybe should not listen to unless you want to memorize the vocabulary term "Gee."

Momoland - Bboom Bboom
Another great EDM track to bop to - this one is a great song to jam out to at a karaoke room, but not so much when you're studying. In fact, you should probably hold it in until AFTER exam season and relieve your stress with a post-exam karaoke night.

Wanna One - PICK ME
Continuing on with IOI's Pick Me, Produce 101 Season 2's main track "PICK ME" is also a banger that will most likely stay in your head as soon as you hear it. The easy-to-follow and catchy melody will definitely get in your way of memorizing some important vocabulary words.

Rain - LA SONG
LA~~~ LA LA LA LA~~ Can you hear the melody through that text? The collaboration with trot veteran Tae Jin Wah was already shocking, but it's crazy to see how addicting this song is? When you're done with your exams, grab your favorite K-pop buddy and scream LA~~~ LA LA LA LA~~

Bada - MAD
This song is actually a hidden gem, as it didn't really receive much spotlight when the track was first released. In fact, it had some extremely mixed reviews because the song itself is pretty.. strange. But if you keep listening to it, it makes you actually want to go MAD. And if you sing this song while you're actually mad, it kind of helps you make you feel better too. So if your exams didn't go so well, grab a drink and shout, "I'm so MAD!" (with the finger-pointing choreography, of course)

T-ara - Bo Peep Bo Peep
We were thrilled to see T-ara reunite and release an album recently, and I believe that "TIKI TAKA" should also make this list. But the ultimate earworm for this group has to be no other than "Bo Peep Bo Peep." The song actually sounds pretty childish, almost like a children's song, but it ended up being super successful and helped the group reach top-tier status. Everyone back then had T-ara's glove and was dancing to "Bo Peep Bo Peep." Even now, if you listen to it once, you'll want to hum along!

BONUS: Pink Fong - Baby Shark
This isn't necessarily a K-Pop track, but this song is known to be highly addicting, not only to toddlers and children, but to students and adults as well. This Korean track actually became so big that the English version also exploded in America too! Is this what we call... K-Dongyo?!

Well, there you have it. You will most likely actually listen to these songs again because they were just mentioned. But hey - you've been warned. We highly suggest you do NOT listen to this song while studying, but if you do, it is what it is. Let us know what your "su-neung" prohibited song is in the comments below!