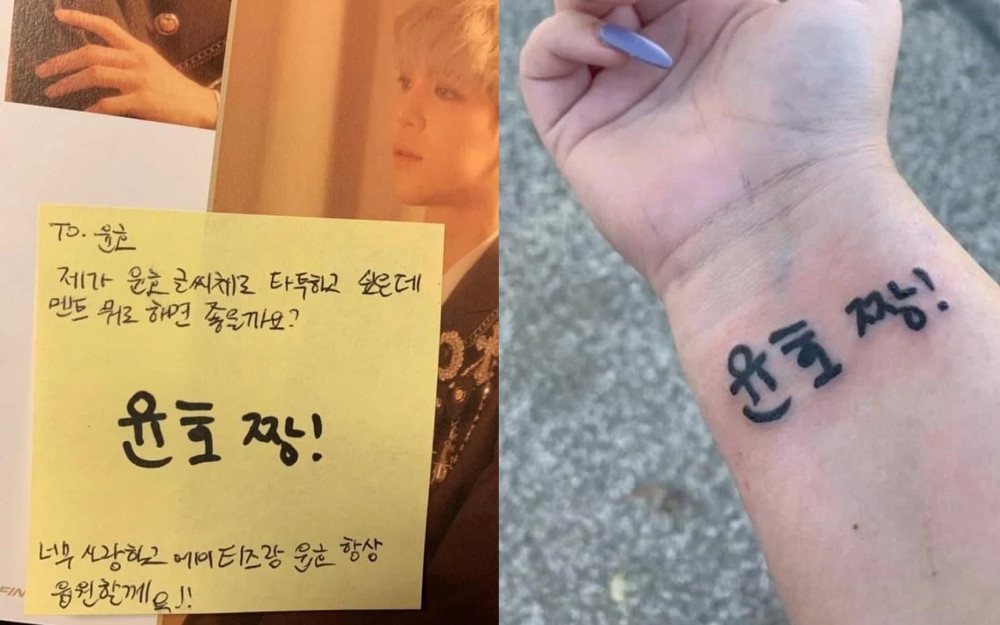 Fans are known to do anything to show their love for their beloved artists or idol members.
Recently, one fan garnered much attention as she revealed that she had gotten a tattoo of ATEEZ member Yunho's handwriting after getting him to write something for her at a fan meeting event.
The photo of the fan's arm with the idol's handwriting was shared on an online community where other netizens were able to join and share their thoughts on it.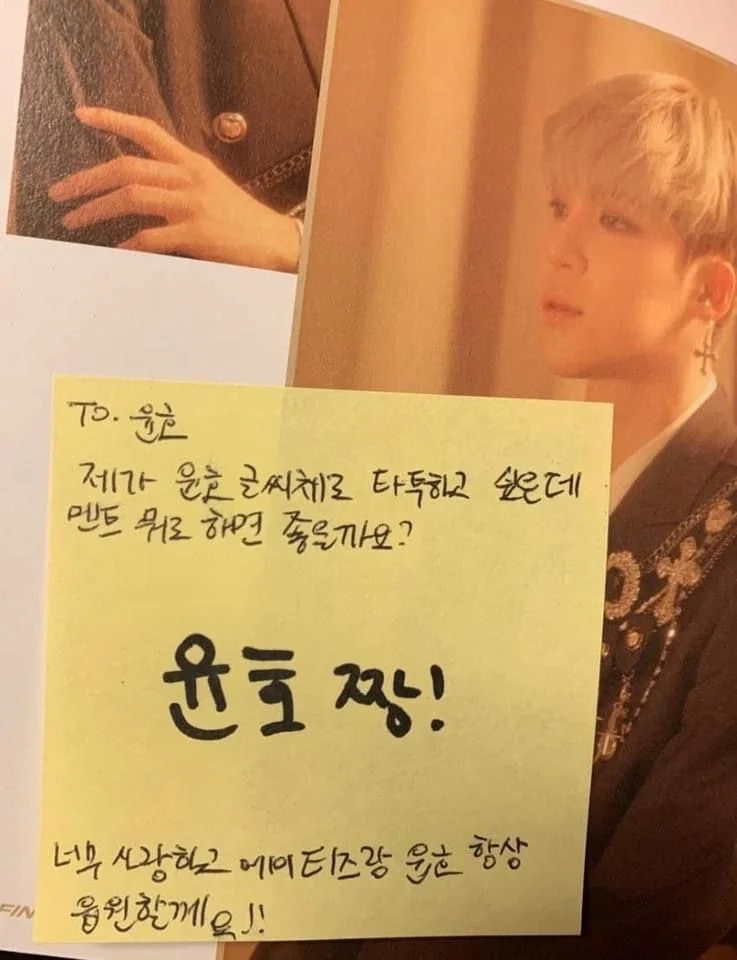 According to the photos shared, the fan wrote to Yunho, "To Yunho, I want to get a tattoo using your handwriting. What would be a good phrase?" Underneath, Yunho wrote, "Yunho Jjang (Yunho's best)" in the space provided for the fan.
In the following photo, the fan showed her wrist where she got that exact phrase tattooed in the idol's handwriting.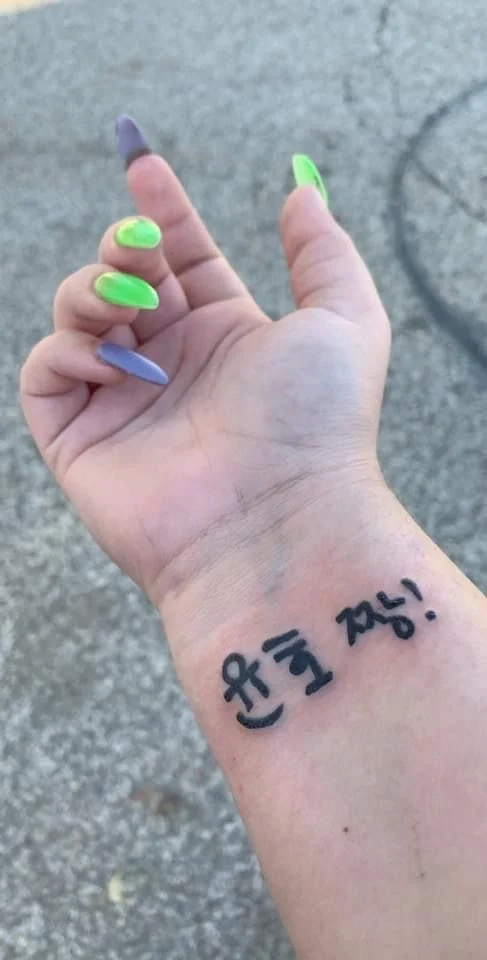 Netizens commented, "I bet you he didn't think she would actually get it," "He should've just written his name and drew a heart for her... I guess he didn't think she would actually get it done," "This is true love...lol why did she do this lol," "She must really like him," "What would she do if she doesn't like them anymore," "She should have asked him to draw something instead, lol," "I feel she'll regret a few months later," "It was a fan sign event so he must have not had much time to think about this, lol," "Well it's up to her, it's her life," and "oh my gosh."