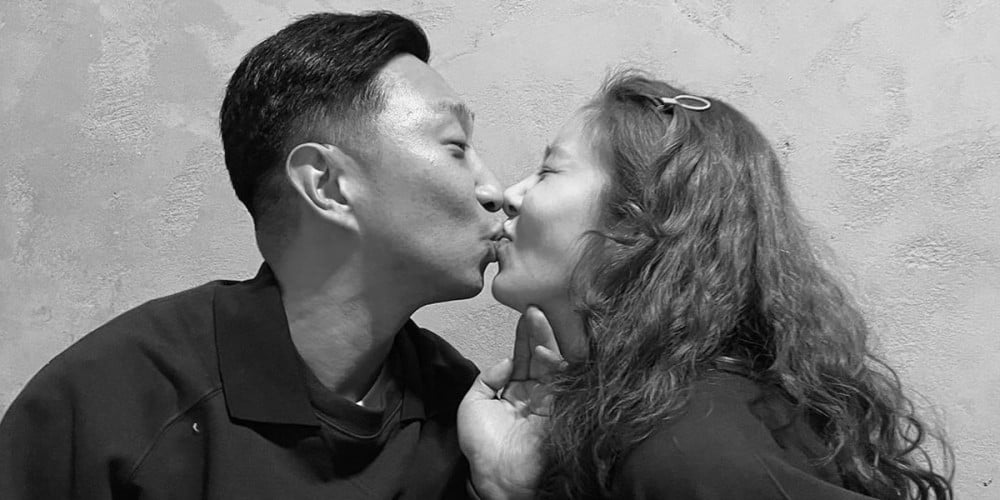 Singer/actress Son Dam Bi's "Happy New Year" wish just might make you extremely jealous!
On January 1, Son Dam Bi updated her Instagram with a new pic as she wished all of her followers a "Happy New Year". In the photo, Son Dam Bi can't seem any happier as she smooches her boyfriend, former Olympic speed skater Lee Kyu Hyuk!
Back in December, Son Dam Bi and Lee Kyu Hyuk officially went public with their relationship, revealing that the couple has been dating for about 3 months. When marriage rumors sparked between the two soon afterward, Son Dam Bi's side responded, "It's not time to bring up marriage talks yet."
Meanwhile, earlier this week, Son Dam Bi also raised fans' curiosity among fans after sharing a stunning, large ring via her Instagram.