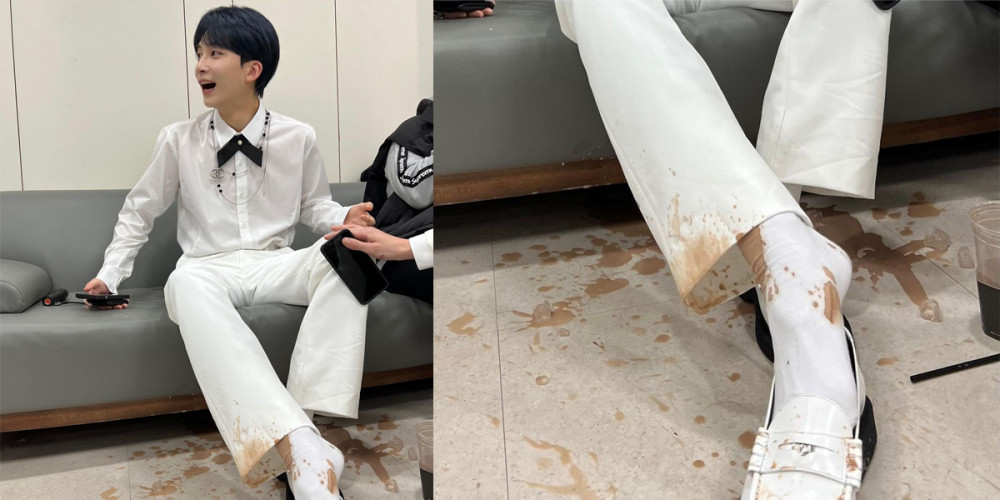 There's never a peaceful(?) day in life when you're a member of the K-Pop boy group Seventeen.
On December 17, Seventeen attended the '2021 KBS Gayo Festival' as one of the many performing artists. During the red carpet event, the members appeared in front of the press dressed in sleek, white suits, awing viewers with their clean and crisp visuals.
Unfortunately, member Junghan wasn't able to keep his crisp white dress pants clean for long!
According to a Weverse update by member Hoshi on this day, there was a bit of an incident in Seventeen's waiting room after the group's red carpet appearance.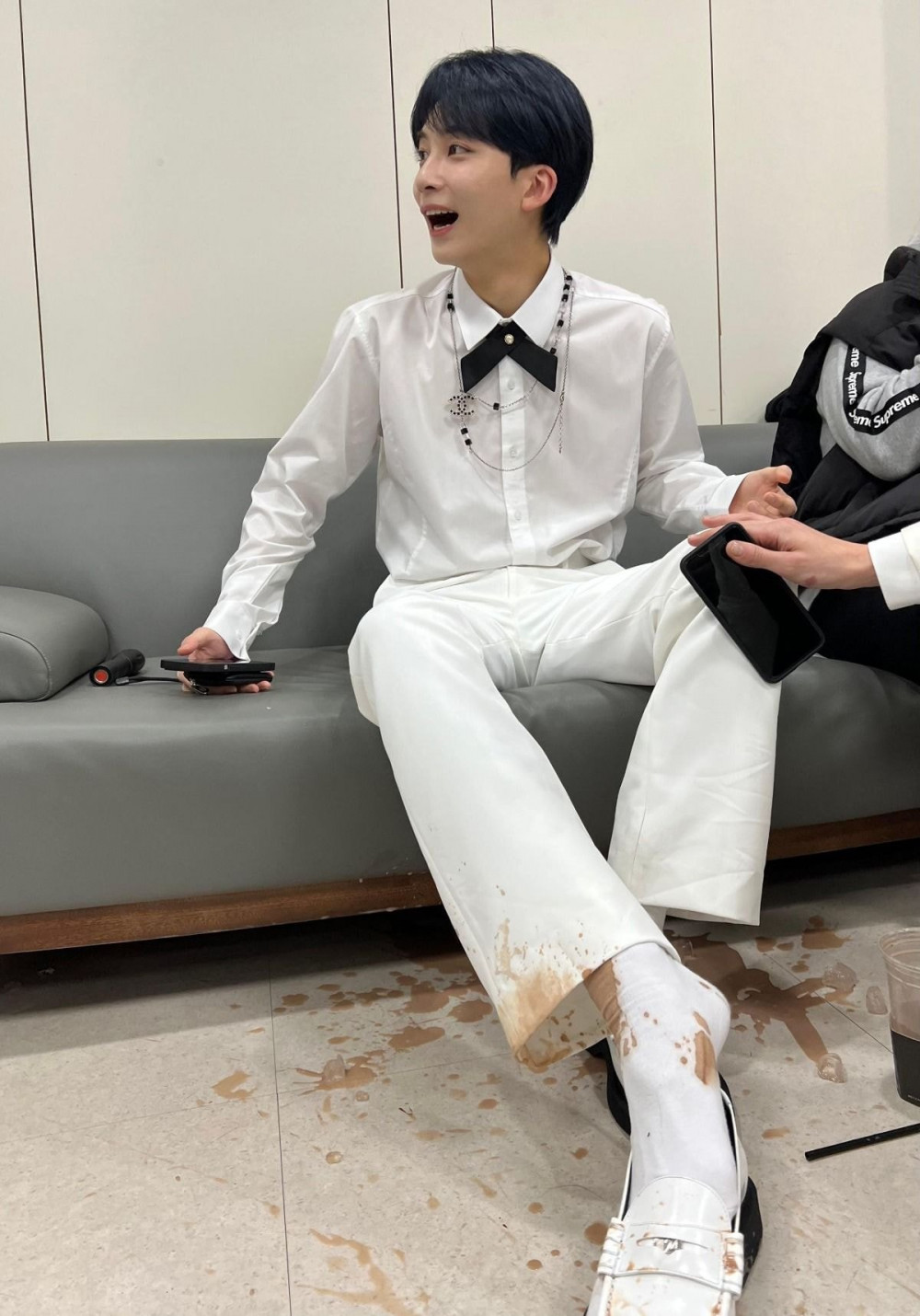 Hoshi was even able to capture footage from the crime(?) scene, live.
Hoshi: "Vernon, what just happened here? Can you give us a comment?"
Vernon (frantic): "Wha... don't move."
Wonwoo & Mingyu: "We are okay~ We were just outside the line of the spill~"
Netizens reacted with comments like,
"OMG their poor stylist kekekekeke."
"Of course, it's Seventeen."
"Why does he look so handsome when he's freaking out kekekekeke."
"Everyone imagines at some point in their lives what would happen if you just spilled something really badly on white clothes... For Seventeen, it's very possible kekekekeke."
"If it's Seventeen's stylist, they're probably used to it, right..?? Kekekekekeke."
"This is why we don't give Seventeen white clothes!"
"Is that an iced choco kekekekeke."
"I imagine spilling stuff on white clothes all the time kekekekeke."
"Nooooo not on the white pantssssssss."
"Just toss it in the washing machine right away..! It'll be... fine... kekekekeke."