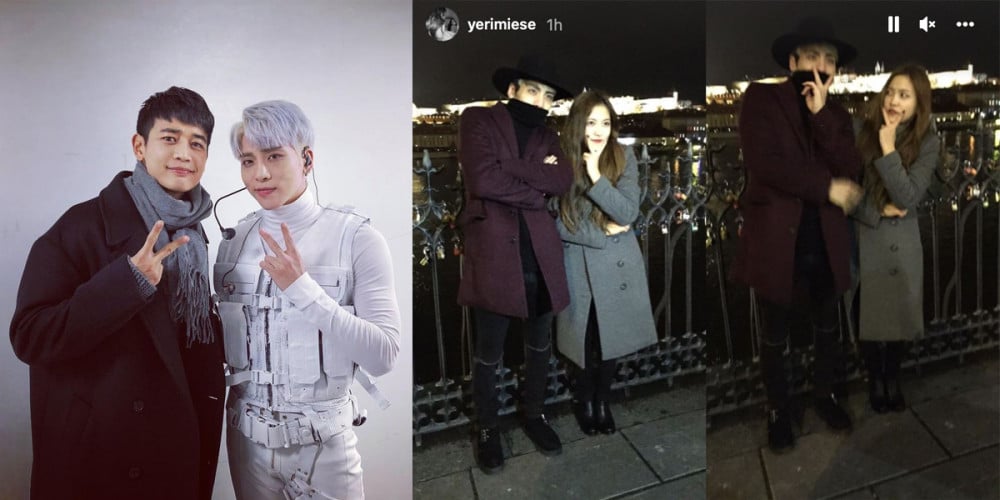 SHINee members Minho and Key, and Red Velvet member Yeri, all expressed how much they missed their late friend Jonghyun on the 4th anniversary of his passing.
On December 18, SHINee's Minho wrote on Instagram, "Miss you. You're the person who appears in my photo album the most but this one is the last one that we took together. Today is just one day where I'm missing you so much more. Always be healthy and happy. I will always cheer you on and love you. Today isn't cold at all. Not when you're always by my side." The photos accompanied by Minho's post shows Minho smiling brightly next to Jonghyun, who is dressed in a complex stage outfit.
SHINee member Key also shared a memorable moment with Jonghyun on his Instagram on December 18, where the two idols can be seen filming a funny, animated video using an app. Key wrote, "I miss you! Really," and many fans were touched after hearing a snippet of Jonghyun's voice in Key's video.
Finally, Red Velvet's Yeri also took to her Instagram story to share past photos of her and her sunbae Jonghyun, being goofy together while touring various sites at night. Rather than including a message, Yeri shared that she was listening to Jonghyun's "Shinin'", moving fans.
Meanwhile, December 18 marks the 4th anniversary of the late SHINee member Jonghyun's passing.