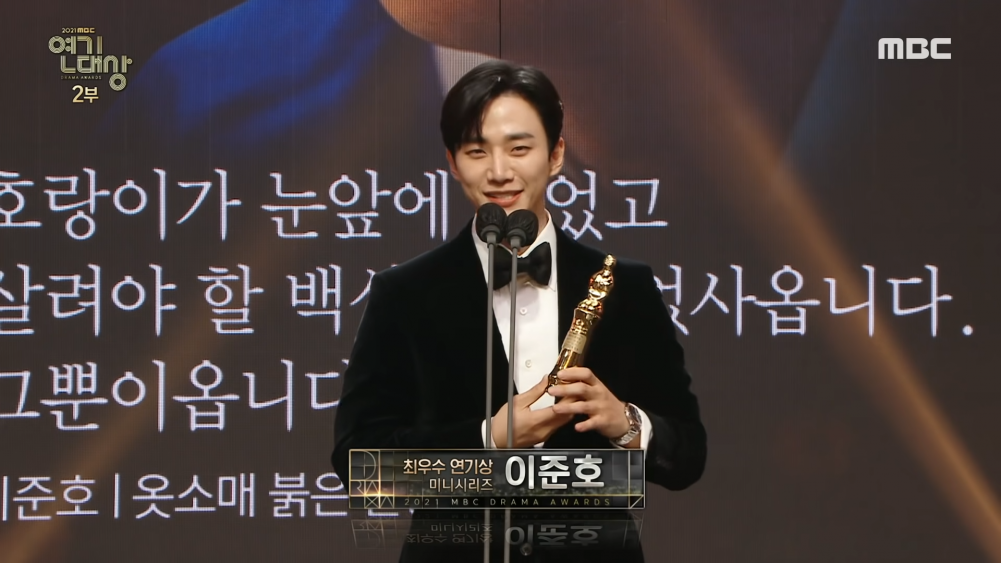 2PM's member Junho touched the hearts of his fans as he gave his acceptance speech during the '2021 MBC Drama Awards.'
On December 31, Junho received the best actor award for the mini-series category. He won the award for his role in the drama 'The Red Sleeve.' When he came up to the stage to give his acceptance speech, he made many of his fans well up in tears with his introduction.
It was because he went up on stage and said, "Hello, I am 2PM's Junho," stressing that he has not forgotten his roots as an idol group member and also expressed his affection towards that part of his career.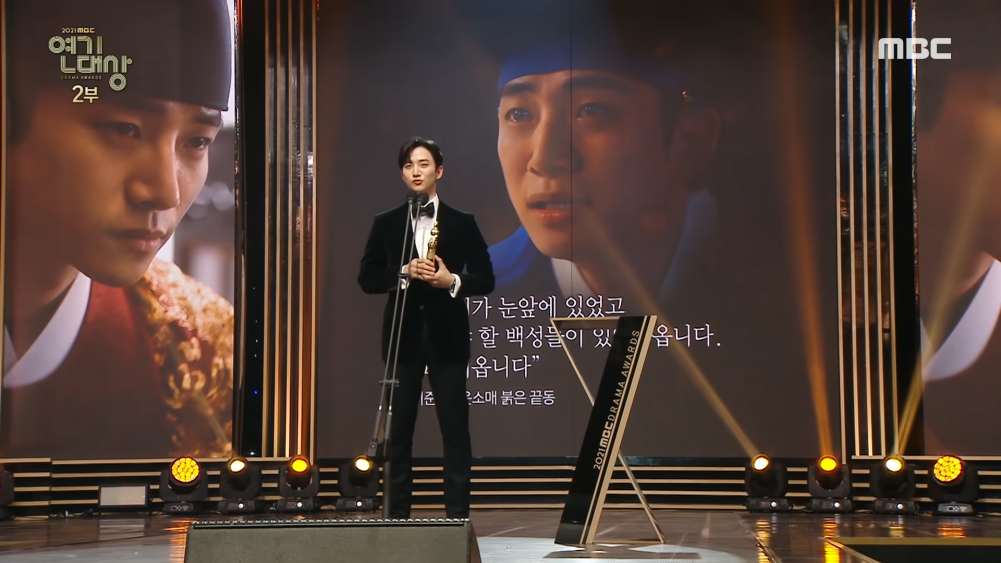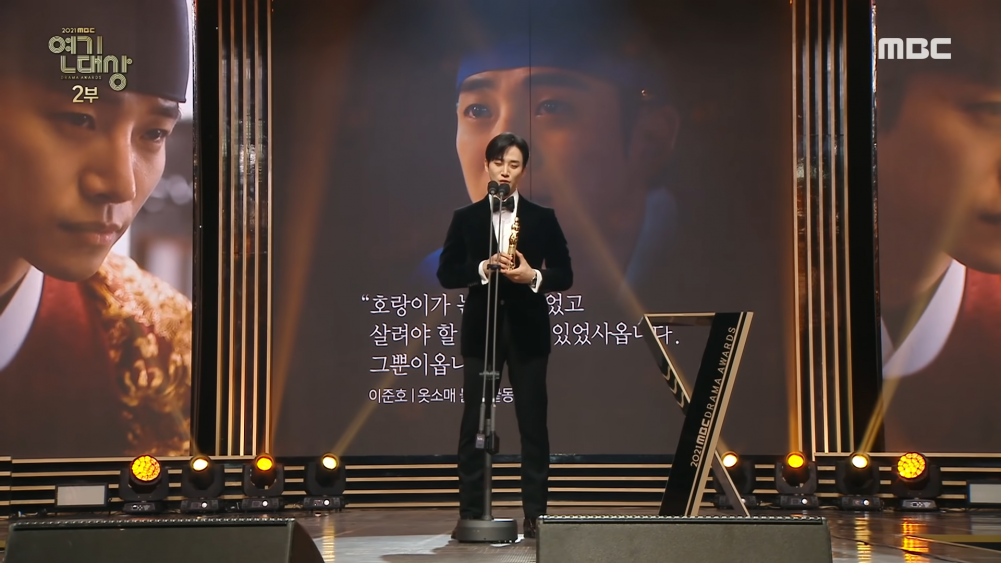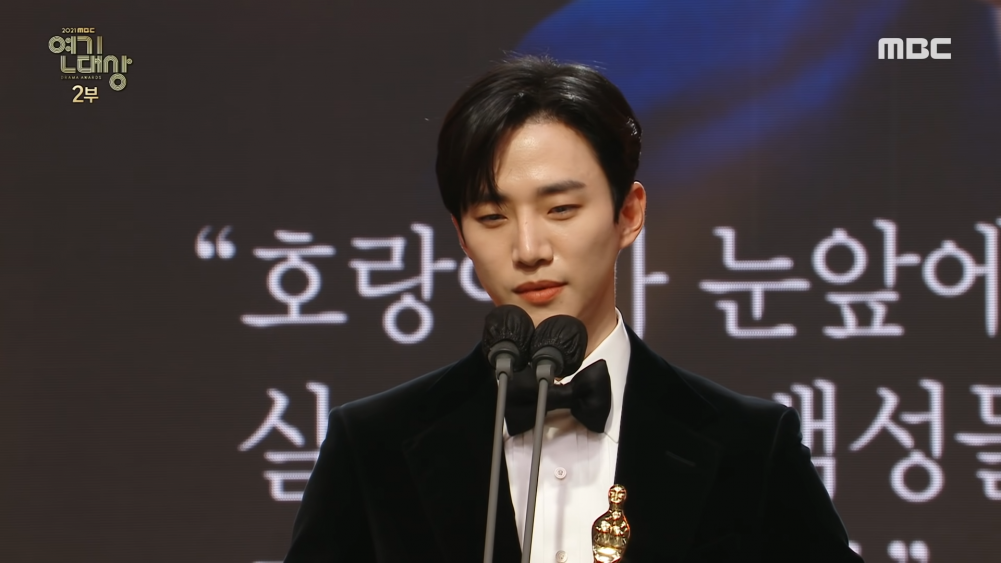 Junho continued to say, "It really feels like a dream that I won the best actor's award." He continued to say, "when I am alone, I kept thinking to myself and criticizing myself, 'Have I acted well enough to even receive an award?'"
Junho also recalled the time when he first received an award as an actor rather than a singer back in 2017 at the KBS Drama Awards. He explained that he was so nervous back then that he was not able to enjoy the mood of the ceremony and shared his acceptance speech only looking at the floor.
He concluded by saying, "Of course, I am not saying I deserve this 'best actor' award but I think this was a joyful time in which I was able to comfort myself and tell myself 'you've really worked diligently until now.'"