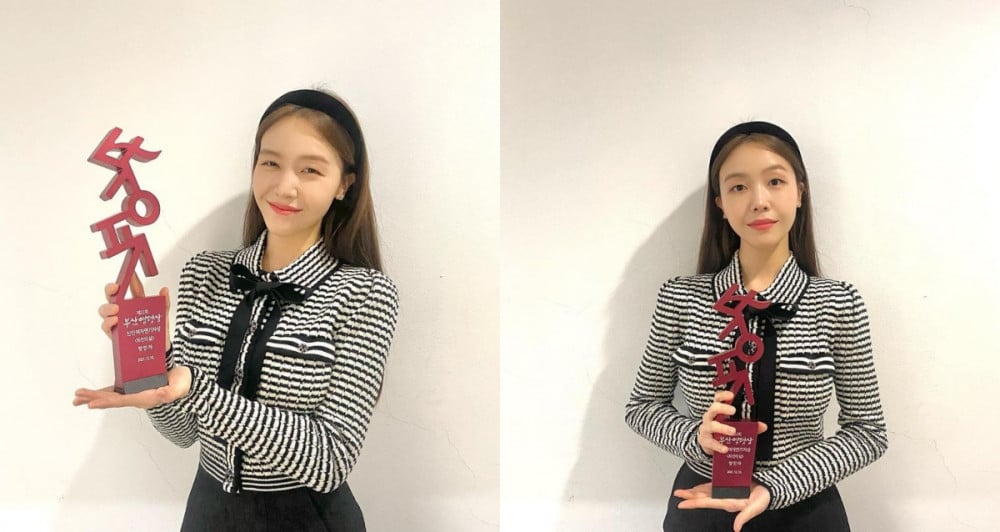 Girl's Day's Minah received the 'Best New Actress' award at the Busan Film Critics Award for her role in the film 'Snowball'.

On December 10, the 22nd Busan Film Critics Award ceremony was held at the Cinematech in Busan. Here, Minah won the 'Best New Actress' award for her film 'Snowball'.

First released in theaters in September of this year, 'Snowball' received a wave of popularity in South Korea's film industry. In the film, Minah played the role of Kang Yi, an 18-year-old girl who does her best to return her relationship with her friends back to normal. Her outsanding acting skills surprised global audiences.
Soon after, Minah took to her personal Instagram to express her gratitude:
"I received the Best New Actress award at the Busan Film Critics Award 🏆
I could never even dream of it, although I had always wanted [to receive it].
It is such an honor. I want to share this joy with all the staff members, production crew, my ATNINE Film members, Dalgi, Sungmin, director Woo Jung, CEO Hyung Dae, CEO Soon Mo, producer Baek Jae Ho, Yoo Hyung Suk, Chief Cha Woo Jin, etc. Our Yooborn family, my mentor Yoon Hee Young, Midas's hands Mi Hyun unni, Ms. Da Bin, and Ms. Han Gyul, my family, my friends, and especially with the audience members who viewed 'Snowball', and I want to relay my gratitude to you all! I miss you all🦔."