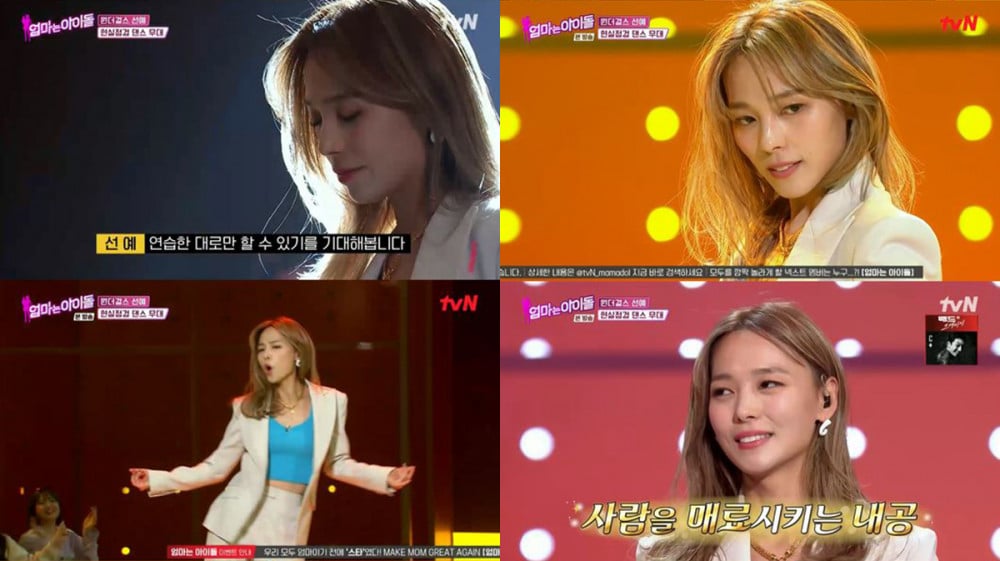 On the first episode of tvN's brand new reality program 'Mom Is An Idol' aired on December 10, former Wonder Girls member Sunye (33) shocked viewers with her dance performance!
On this day, the first three cast members of 'Mom Is An Idol' including Sunye, former After School member Kahi, and former Jewelry member Park Jung Ah greeted viewers and revealed why they decided to participate on the program. 'Mom Is An Idol' follows the journeys of former K-Pop idol stars who have now retired from the stage in order to become moms. The cast members will now take on the challenge of standing on stage once again as an idol group.
First, the three cast members were given the mission of preparing a vocal test performance and a dance test performance, to gauge each individual's current skills and talents.
Former Wonder Girls member Sunye chose to sing Younha's "Waiting" for her vocal test performance, and brought many to tears with the familiar voice we all know and love. Then, for her dance performance test, Sunye made a song selection that caught everyone off guard - BTS's "Butter"!
All of the audience members present were blown away by Sunye's exhilarating "Butter" performance. Ultimately, Sunye received the highest rank for both the vocal test and dance test, becoming a likely candidate for the group's "center".
Meanwhile, more cast members will be joining 'Mom Is An Idol' soon to create a unique new K-Pop girl mom group. Check out Sunye's dance and vocal test performance clips, below!