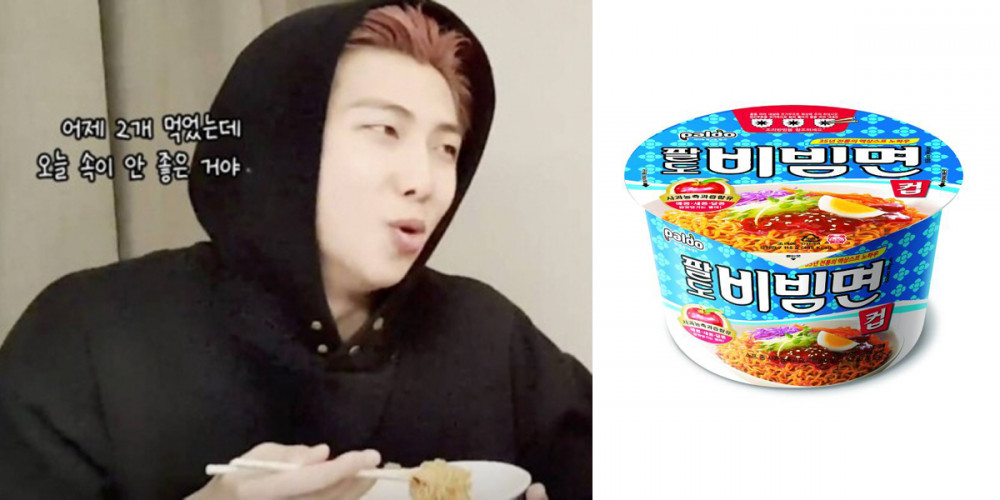 'Paldo Bibimmyeon' has decided to respond to the request of BTS member RM by 2022!
On December 25, a representative of 'Paldo Bibimmyeon' told news outlets, "By late February to early March of next year, we plan to release a bigger sized cup of 'Paldo Bibimmyeon' that is approximately 1.2 times the original portion. Due to product regulations, 1.5 times the original is not possible, but we are planning to meet the demands of our consumers in the best way we can."
Previously, during a 'V Live' broadcast, BTS member RM commented while eating a cup of 'Paldo Bibimmyeon', "I am eating this for three days straight, but I'm still not tired of it. But yesterday, I ate two cups, and my stomach didn't feel good afterward. I just think that one is too small, but two is too much, so I wish they would release one that has 1.5 times the amount."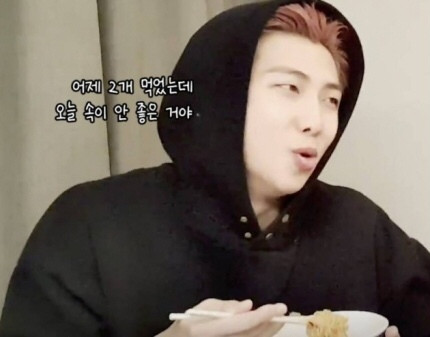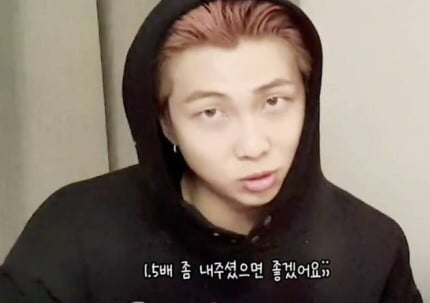 ARMYs are more than familiar with the Korean instant cup noodle brand 'Paldo Bibimmyeon', enjoyed by not just RM, but all of the BTS members as one of their "soul foods". A 'V Live' video of BTS pairing steak with 'Paldo Bibimmyeon' stirred up a 'Paldo Bibimmyeon' craze among fans in the past.
Many netizens are on board with 'Paldo Bibimmyeon's decision to produce a cup with bigger portions, saying, "One is way too small for anybody. So glad BTS took initiative with that one", "A bigger 'Paldo Bibimmyeon'? I'm so in", "It's finally time for 'Paldo' to thank BTS for all the promotion", and more.