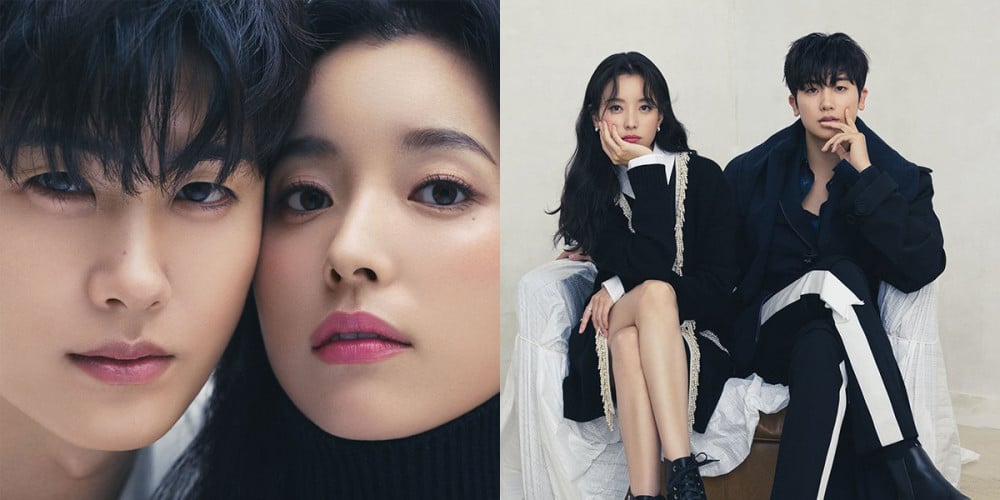 Co-stars Han Hyo Joo and Hyungsik of the ongoing TVING-original drama series 'Happiness' demonstrated their "complicated" on-screen chemistry for the pages of 'Elle' magazine.
In the drama 'Happiness', Han Hyo Joo plays the role of a special ops officer for the police force, Yoon Sae Bom. Hyungsik plays the role of a detective named Jung Yi Hyun, also Yoon Sae Bom's friend of 13-years. As they face life-threatening situations together, their relationship changes from just familiar acquaintances to something deeper.
For this 'Elle' pictorial, Han Hyo Joo and Hyungsik focussed on depicting the complex feelings of their characters. During their interview, Han Hyo Joo talked about similarities between her character Sae Bom and herself, while Hyungsik discussed his heavy actions scenes, while also praising his co-star Han Hyo Joo for her endurance during long filming days.
Check out previews of the two 'Happiness' co-stars for 'Elle', below.