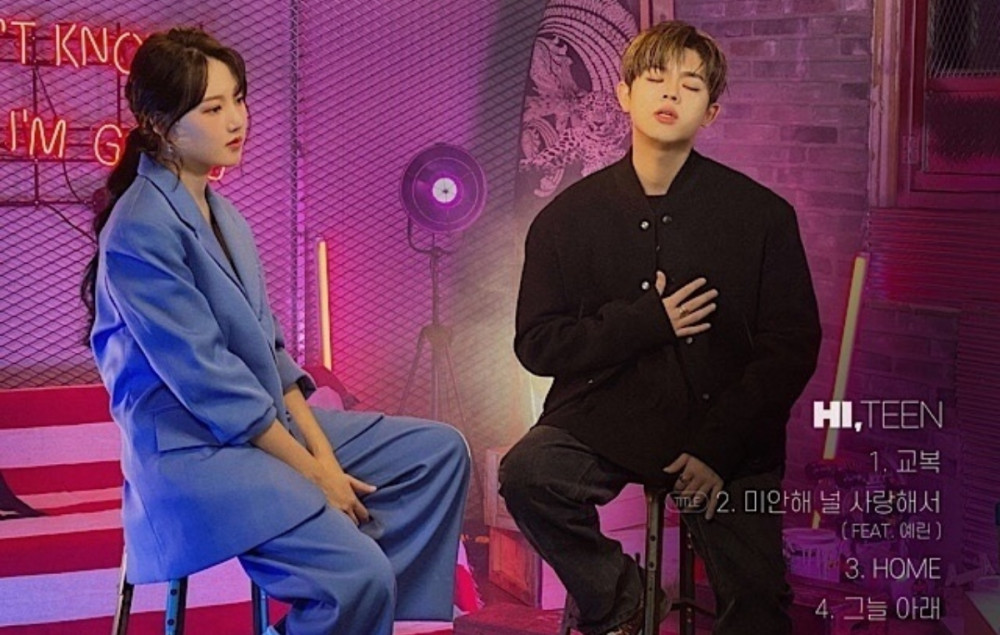 Rapper GREE will be making a comeback with a new album.

On November 9, Brand New Music released a track list image of GREE's new EP album, 'HI, TEEN'. In the image, GREE and former GFriend member Yerin can be seen sitting side by side, immersed in the emotions likely being delivered by the song playing in the studio.

GREE's new EP drew attention for Yerin's featured vocals in his track "I'm Sorry I Love You". A total of four high quality tracks will be included in GREE's upcoming new album 'HI, TEEN', "Uniform", "I'm Sorry I Love You" feat. Yerin, "HOME", and "Below the Shade".
GREE's EP album 'HI, TEEN' will be released through various music platforms on November 12 at 6PM KST.