Many were incredibly excited to see BTS perform in SoFi Stadium on Saturday night after a two years absence from live performances due to Covid-19. However, many of those whose bias is j-hope were disappointed due to the scarcity of his centric-verses throughout the concert and resulting in a lack of screen time.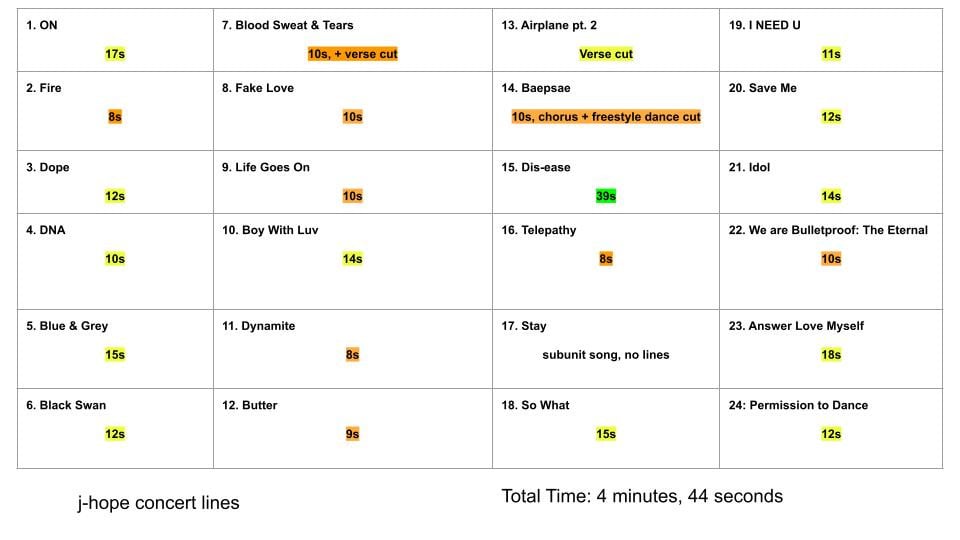 The setlist omitted solo songs of the members or subunit songs, and many felt that a lot of opportunities j-hope had to shine was omitted as a result. He had only 4 minutes and 44 seconds of lines during the 3-hour concert.

Also notable is how songs he had notable verses in or more lines were omitted:
Blood Sweat and Tears - his verses were omitted, so he only had 10 seconds in total.
Airplane pt.2 - despite it being inspired by his solo song, Airplane, j-hope had his verse cut.
Baepsae - j-hope had only a 10s verse, and his chorus verse and scene-stealing freestyle were a glaring omission too.
He does not receive significant lines in BTS group songs, so their group-focused setlist felt lacking.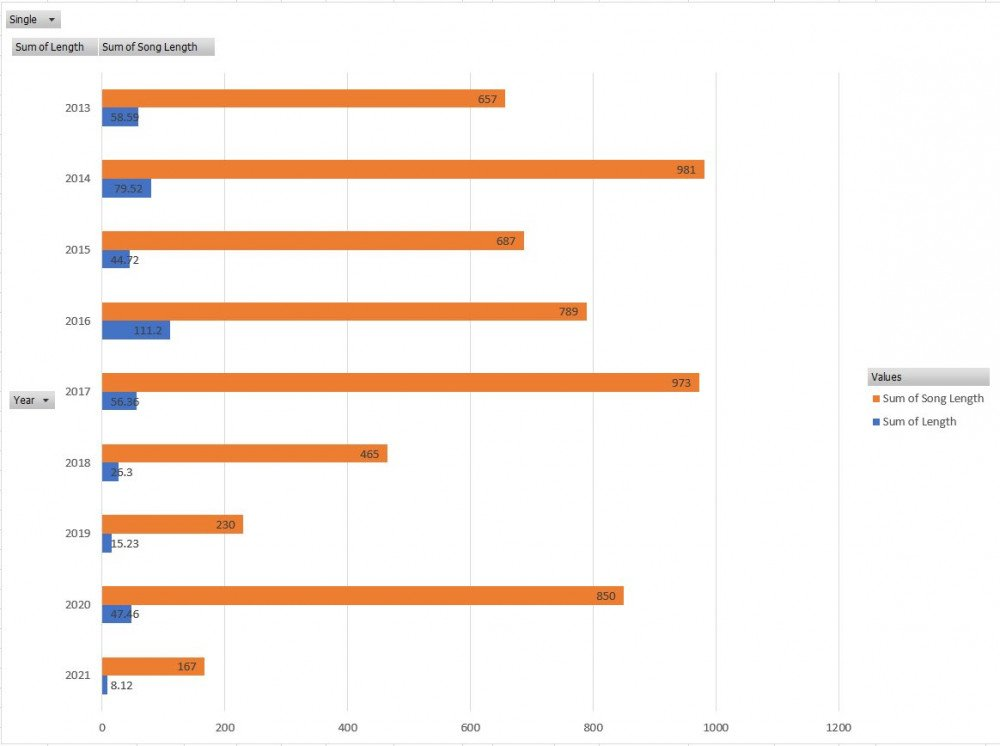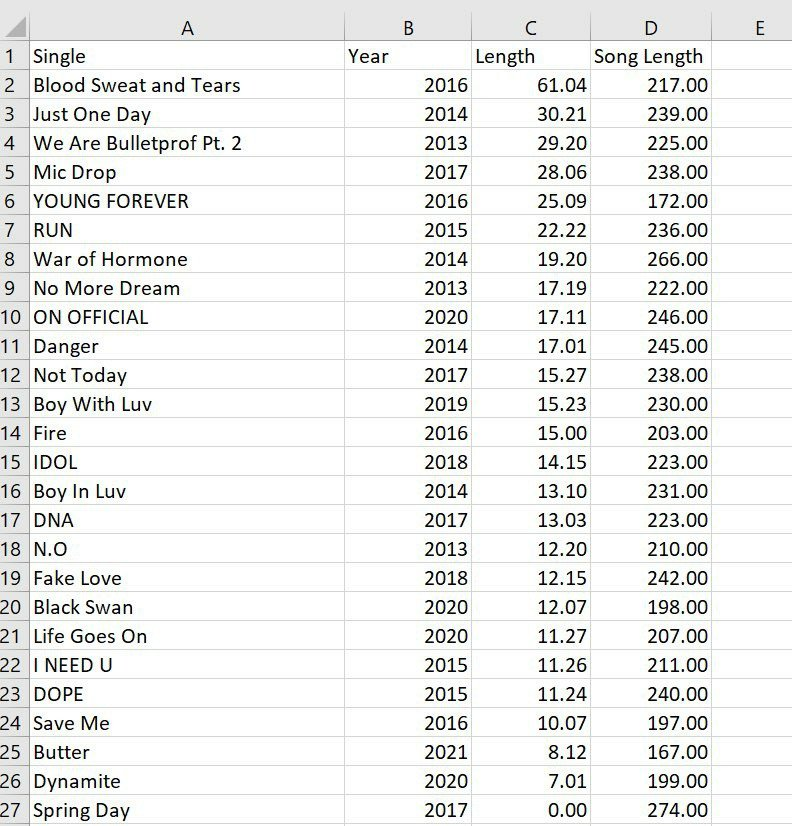 Hence, not only does j-hope not receive his fair share of lines in typical BTS group songs, his absence was particularly felt in this concert where he did not receive his usual moments to shine.
Hashtags #JhopeDeservesBetter and #GiveJhopeLines were trended in support.

Despite these shortcomings, j-hope still trended worldwide at the time of the concert, also. So, even when he is given a lesser opportunity, his presence still shines. He trended under all three of his given name: his stage name, full name and nickname:
Still, many hope to see changes in the setlist over the next coming concert days and, as always, justice for j-hope in BTS music which has understated his abilities for years.