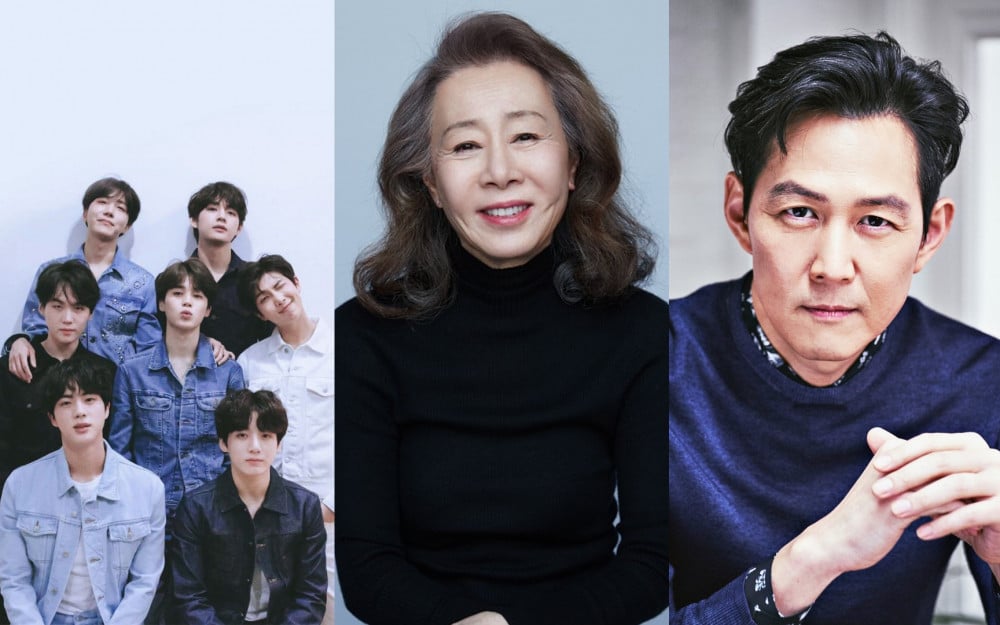 In celebration of the 17th anniversary of the high-quality entertainment business magazine JoyNews24, a survey was conducted from October 12 to 19, to pick the dramas, movies, actors, singers, and entertainment programs that made 2021 shine. 200 industry workers, including staff members of entertainment companies and broadcasting companies, film and content producers, and entertainment reporters, participated in the survey.

In 2021, the world of pop culture pioneered new breakthroughs amid the prolonged COVID-19 pandemic. Numerous spectacular records were set in various entertainment fields such as music, broadcasting, and film.

BTS dominated the Billboard charts this year and achieved remarkable results in the global music market, while actress Yoon Yeo Jung won the Academy Award for Best Supporting Actress. 'Squid Game' received the attention of viewers all around the world and showed South Korea can be a content powerhouse. Amid the advent golden age of K-content, we looked at the most powerful people in the entertainment industry of 2021 voted by those in the industry.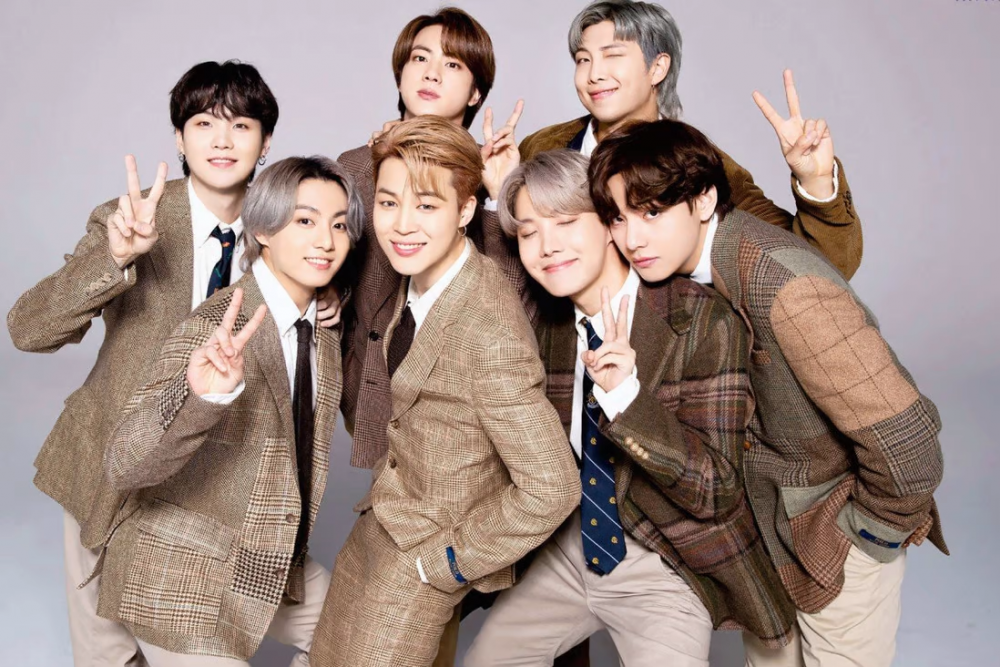 With 91 votes, BTS took first place with an overwhelming number of votes in the survey 'The Most Powerful People of the Entertainment Industry 2021.' The group has taken number 1 place as the most powerful individuals for three consecutive years as they proved to be the most influential people in the rapidly changing world of pop culture.
BTS has become a 'K-pop brand' in itself. BTS has solidified its spots at the center of the global music market. BTS has continued its footsteps to further spread its influence this year as they dominated the Billboard charts and even was nominated for the Grammys, firmly establishing themselves in the mainstream American culture.
Now, there are no more global barriers to BTS. BTS performed at the 63rd Grammy Awards in March, although they didn't win the Grammys, unfortunately. Nevertheless, it was meaningful that the group was able to perform at the Grammys. BTS stated they will continue to work to win a Grammy Award.

Still, BTS did not fail to dominate the Billboard charts this year as many of the group's songs were seen topping Billboard HOT 100. Songs such as "Butter," "Permission to Dance," "My Universe," and more have ranked number 1 on Billboard's main singles chart, HOT 100. Despite the limitations due to COVID 19, BTS has expanded its foothold in the global music market.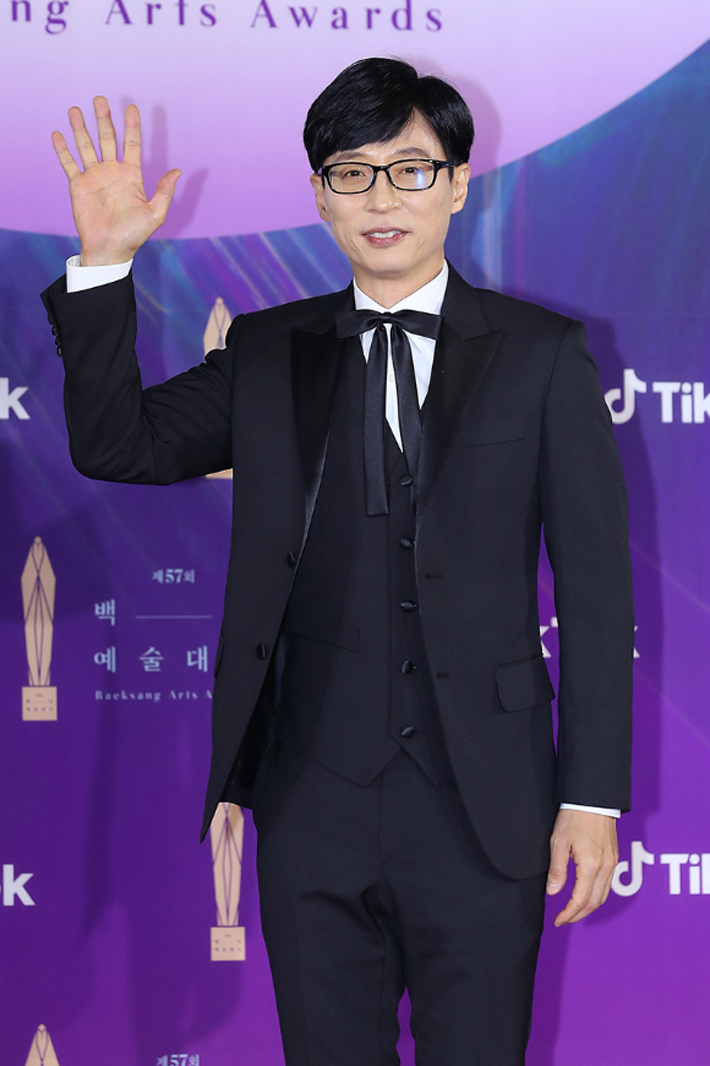 Yoo Jae Suk also had an impressive number of votes as the 'National MC.' He received 27 votes and came in second place in the survey. He has spread his influence through popular shows such as MBC's 'Hang Out With You,' and tvN's 'You Quiz on the Block.'
Yoo Jae Suk made his debut through the 1st KBS college comedy festival in 1991. His activities today are more remarkable as he celebrated his 30th anniversary since his debut. He is receiving much love from many with his kindness and wit.

The golden age of K-content has arrived as Korean dramas and films have become more popular and enjoyed by many people from all over the world with the development of various streaming platforms. Lee Jung Jae and Jeong Ho Yeon were voted fourth (13 votes) and fifth place (11 votes) respectively in the survey, with Yoon Yeo Jung coming in sixth place (8 votes).

The Netflix original series 'Squid Game' has been a global box office success by ranking first on Netflix worldwide for over a month since its release on September 17. Lee Jung Jae, who played the role of Seong Ki Hoon, successfully transformed into a character different from his previous works and received much praise. Lee Jung Jae garnered much attention not only in South Korea but overseas as well.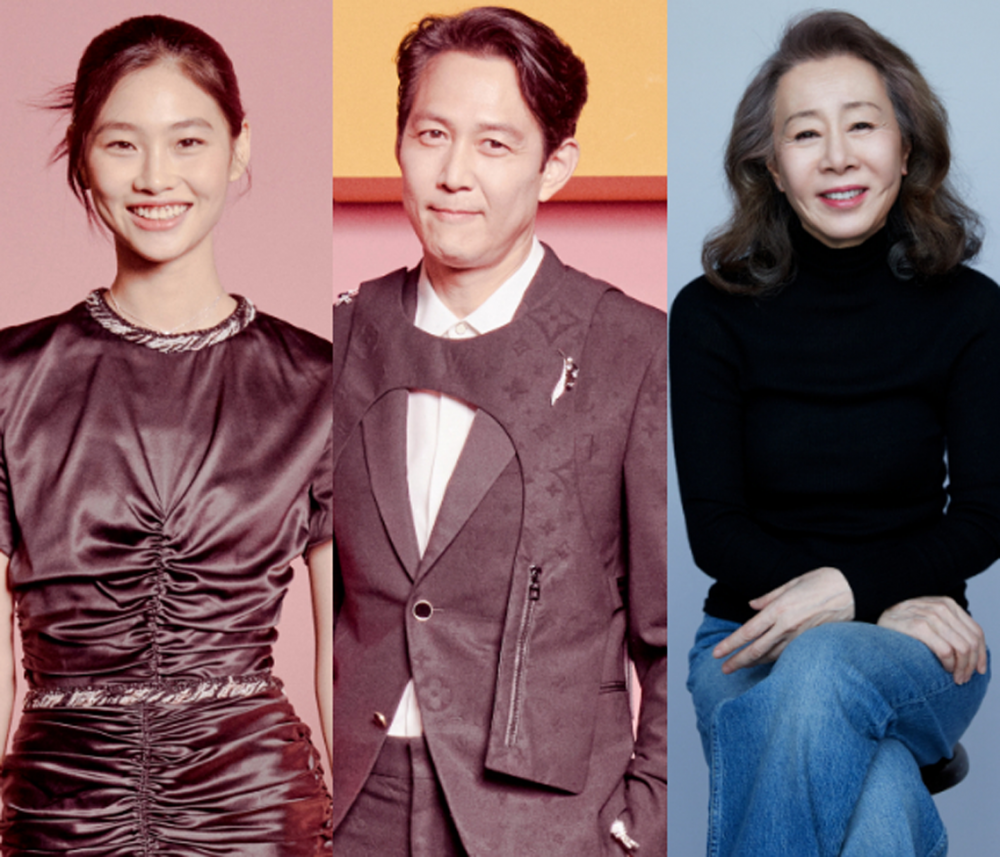 Jung Ho Yeon is considered to be the biggest beneficiary of 'Squid Game.' As a top model, she made her first attempt at acting in this drama. Through this role, she made an impression as her deep presence as a North Korean defector dawned. Thanks to 'Squid Game,' Jeong Ho Yeon has become the most followed Korean actress in just a few days, and she has become the actress the world is gathering its attention to.

Yoon Yeo Jeong surprised the world by winning the Best Supporting Actress award at the 93rd American Academy Awards held in April this year for her role as Sun Ja in the movie 'Minari.' This is the first record for a Korean actor in the 102-year history of Korean cinema. In addition, she took the crown at the British Academy (BAFTA), the Actors Guild of America (SAG), and the American Independent Film Awards, including all of the world's leading film festivals, being evaluated as increasing South Korea's prestige. In September, Yoon Yeo Jeong was named in the '100 Most Influential People in the World in 2021' published by Time magazine.
In addition, trot singer Lim Young Woong(14 votes), BLACKPINK's Jennie (7 votes), IU (5 votes), Lee Soo Man and Bang Si Hyuk (4 votes each), BLACKPINK and Kim Seon Ho (3 votes), Go Hyun Jung, Song Joong Ki, Shin Min Ah, Taeyeon, Seventeen, Han So Hwee, were among the most powerful people voted as well.