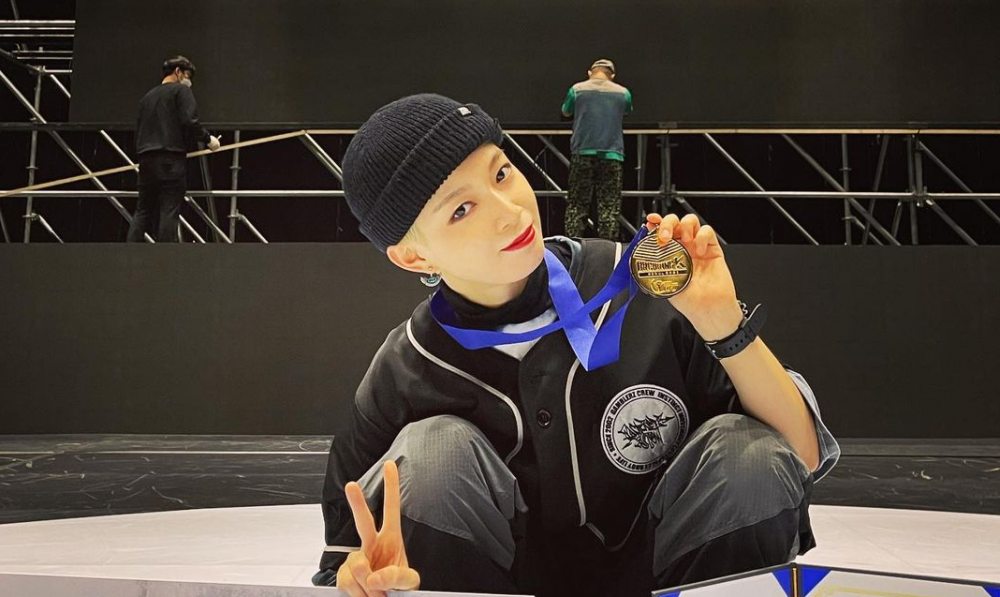 After Episode 8 of Mnet's dance competition show 'Street Woman Fighter,' netizens expressed disappointment in how the show handled the contestant Yell's dance specialty, breaking (or "breakdancing" as popularized by media).

[STREET WOMAN FIGHTER SPOILERS AHEAD]
After the elimination of the dance crew YGX from Street Woman Fighter, the crew's youngest member Yell maintained a good attitude despite the obstacles that she encountered with her dancing throughout the show.
Yell is regarded as one of the best b-girls in South Korea, having won a Youth Olympic medal in breaking, and all the while being hard of hearing. As the only b-girl in the competition, the technical prowess and physical difficulty of her battle dancing were consistently looked over by the judges for more digestible styles of dancing from the other contestants. She ended up not winning a single battle on the show. Netizens voiced their disappointment and also criticized the program's setup and editing. The show had previously received backlash for having a set with a glass floor in its initial episodes.
Viewers were also let down after discovering the recent broadcast silenced the mic audio from MC and fellow b-boy Kang Daniel when he was naming Yell's breaking techniques (windmill, coffin, and tap mill), which can be heard in the battle's full cam recording. Netizens were reminded of the editor's lack of knowledge when the show had incorrect captions for the MC's dance lingoand thought the program's portrayal of dance for a general audience could have been improved if the skill was pointed out more.
During YGX's aired parting speech, Yell said:

Actually, not many people know b-boys and b-girls. So I was really grateful that I could come out alone to represent them in front of many people. It's a pity that the happy and cheerful memories are now over. After this broadcast, I don't think there will be many opportunities for me to stand on a stage like this. But there are the Asian Games and Paris Olympics. I think I could show many various things [through Street Woman Fighter].
Yell proved her abilities just one day after filming the elimination battle when she won first place in a national b-girl competition, Breaking K Seoul 2021.
After the YGX elimination episode aired, Yell took to her Instagram, and instead of dwelling on the setbacks she had experienced, she wrote a message of thanks for appearing on the show. Yell marveled at her growth from 2018 to 2021 when she was broadcast dancing to the same song, "Beggin'." She also included a special message to MC Kang Daniel for supporting her as the only other breaker on the show.
Beggin' on the broadcast 2021 & 2018
This shows how much I've grown.
I luv these moments and never forget it forever✨
Remembering 'Dancing High' from three years ago makes it even more touching, I'm grateful to be able to show a little bit of breaking regardless of winning or losing the battle. Doing this last SWF battle together with Rian made it even more fun. 🥰
And no matter whether I can't hear the music or whether the floor is bad, my moves will continue and I will always, in some way, prove that. So I want to tell you not to worry so much! ❤️‍🔥
+ To the program's only b-boy Daniel MC, I'd like to give my infinite thanks for his thoughtfulness.. @daniel.k.here


Kang Daniel: ⭐️YELL⭐️

Yell: King of consideration, best MC 😌Thank you for everything ✨🙏🏻

The finale of Street Woman Fighter will air live on October 26 at 10:20 pm KST. The remaining four crews will compete to win the final prize of 50 million KRW.