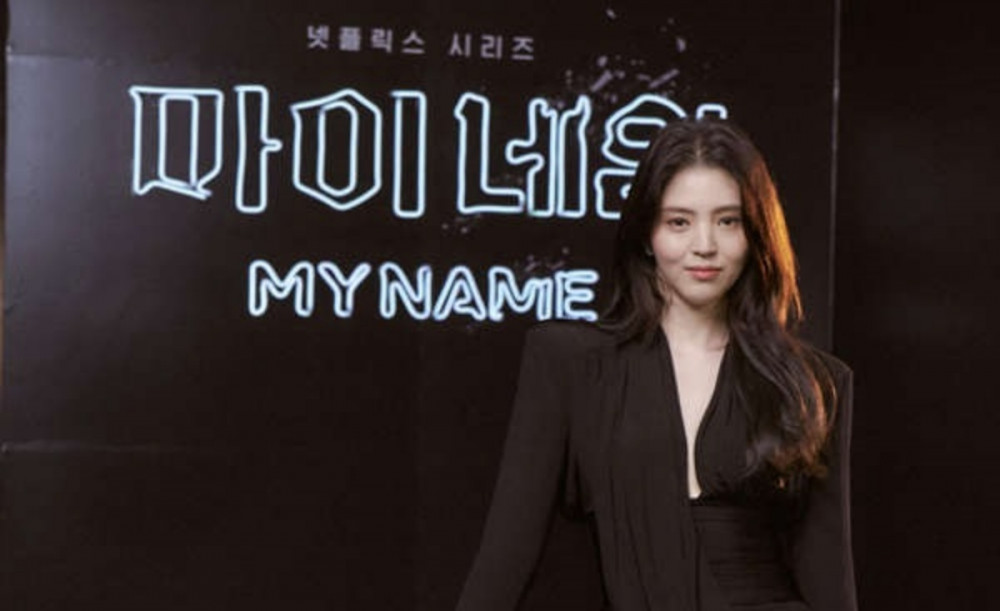 On October 5 KST, the press conference for upcoming Netflix series 'My Name' was held online. 'My Name' depicts the story of a woman named Ji Woo (played by Han So Hwee) who enters a gang organization and goes undercover as a police officer in order to find the culprit who murdered her father. 'My Name' was directed by Kim Jin Min, best known for directing the hit Netflix series 'Extracurricular'.

Han So Hwee challenged herself with her first action series while filming for 'My Name'. To prepare, Han So Hwee revealed that she practiced for her action scenes for two months. Han So Hwee stated, "I was worried that I would hurt someone with my lacking skills in action, and it was also very difficult. The reason why I extended the amount of my practice time is not because only I wanted to come out [on screen] nicely. I thought I had to do well in order for the staff members and other actors to do well without getting hurt."

Actor Park Hwee Soon, a co-star in the series, then revealed, "Han So Hwee practiced so much that she gained 10kg in muscles. She's amazing." Han So Hwee continued, "My previous project was 'The World of the Married', but while filming for this project I exercised a lot and ate what I wanted. I then saw that I had gained 10kg." She then shyly added, "I think there may also be some fat that added on as well."
'My Name' will be released through Netflix on October 15 in 190 different countries.