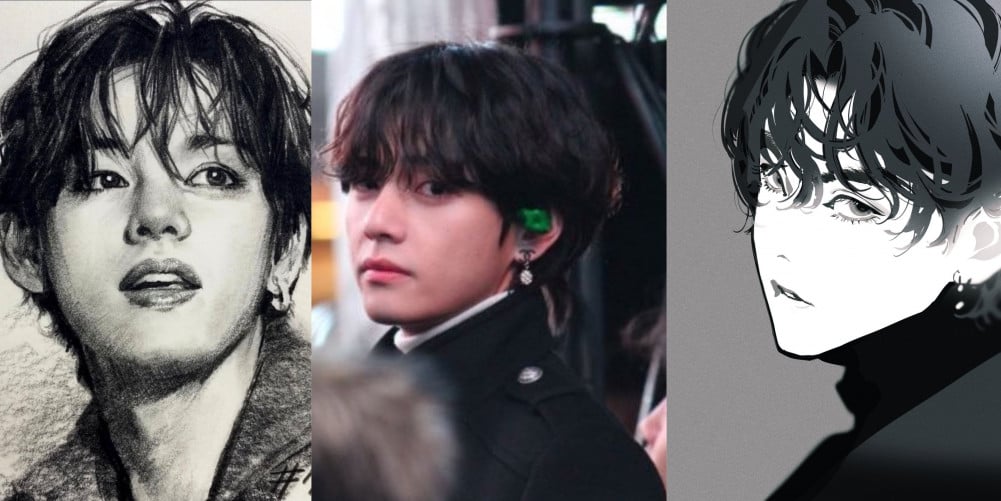 Known as a Global muse, BTS's V remains the first inspiration for many famous artists from around the world.
Famous Japanese 2D illustrator and chief Animation director of the Japanese TV series 'Kiznaiver,' Mai Yoneyama, shared an illustration of Taehyung on Twitter.
Acclaimed South Korean Watercolor painter, Jung Hun Sung, shared a pencil portrait of Taehyung on his Instagram.
Many of Taehyung's portraits were seen in his studio during his live before.
V's daily routine is creating art and being a muse for artists;