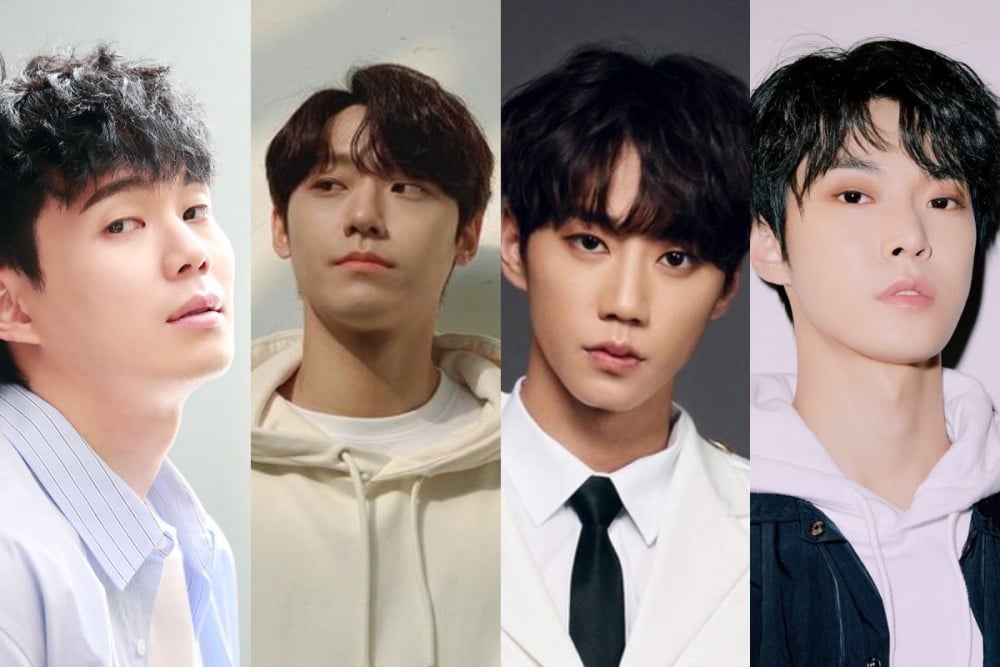 Actors Ryu Kyungsoo, Lee Do Hyun, U-Kiss's Jun and NCT's Doyoung have confirmed their attendance for the upcoming '2021 Asian Artist Awards (AAA)' that will be held on Thursday, December 2!
As the awards ceremony come closer, the line-up revealed becomes more and more exciting. The actors released this time round have attracted many fans over the past year with their acting skills and wonderful works. Ryu Kyungsoo is known for his roles in "Itaewon Class," "Lovestruck in the City" and movie "Hostage." Lee Do Hyun is an actor rapidly on the rise with successful works being released one after another, such as "18 Again," "Sweet Home" and "Youth of May." U-Kiss's Jun has also been a successful idol actor, having participated in over 10 different dramas, and NCT's Doyoung recently made his acting debut with "Midnight Cafe Season 3 - The Curious Stalker" that has captured the hearts of many.
Along with this line-up reveal, the other artists that have confirmed their attendance are Lee Jung Jae, Lee Seung Gi, Yoo Ah In, Han So Hee, Moon Ga Young, Na In Woo, Cha Eun Woo, Hwang Min Hyun, Kim Ju Ryeong, Park Ju Mi, Ju Seok Tae, Cha Ji Yeon, aespa, The Boyz, Stray Kids, Im Young Woon, SEVENTEEN, Bam Bam, Won Ho, Kang Daniel, Kwon Eunbi, Woodz, Alexa, NU'EST, Astro, Pentagon, Golden Child and ENHYPEN.
Stay tuned for more updates!