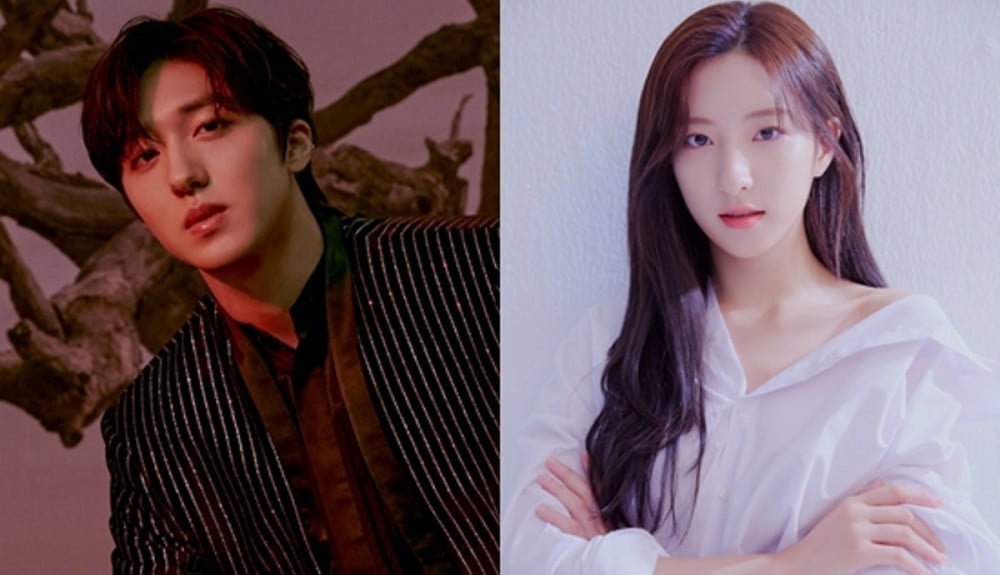 SF9's Chani and Cosmic Girls' Eunseo are starring in the upcoming fantasy romance drama 'Jinx'.

On September 17, Kakao Entertainment confirmed Chani and Eunseo have been cast as the leads of the fantasy romance series. Chani is set to play the role of Kyuhan, who has an explosion of bad luck whenever he sneezes, while Eunseo is playing the role of part-timer Sekyung, who's not as coldhearted as she seems.

The SF9 member expressed, "Kyuhan always suffers from bad luck, but he does not lose his sincerity or perseverance. He's a character that can convey warmth to viewers to the extent even I was healed while acting. He's a charming character." Eunseo also said, "As both the cast and production crew filmed in a friendly atmosphere, viewers will be able to enjoy it. Please give a lot of interest to 'Jinx', which premieres on October 6."

'Jinx' premieres on Kakao TV on October 6 at 9AM KST. Each of the 10 episodes will be around 15 minutes each, and they'll be released every Wednesday and Saturday on Kakao TV.