In celebration of reaching 5 million views for their "WHAT'S GOIN' ON" music video, OMEGA X dropped a sexy eye mask dance practice video.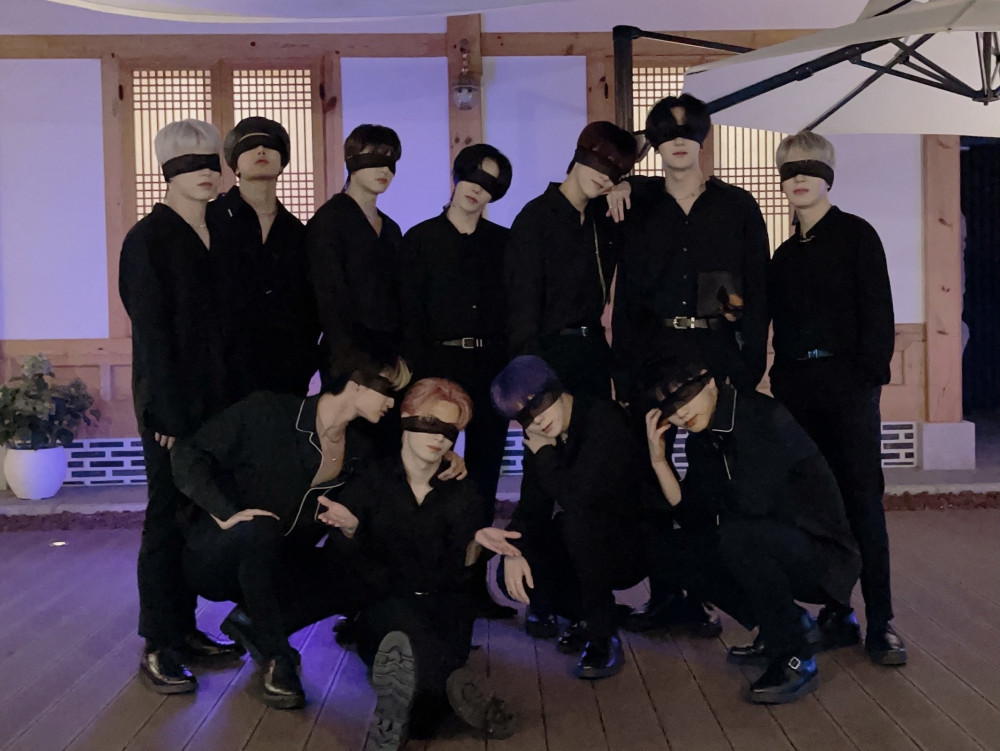 The video starts with a short clip of Hyuk putting on an eye mask.
The boys danced with passion with their eye masks on until Hangyeom didn't take it off during his solo rap part, and Xen soon followed.
Taedong took a peek under the mask but quickly put it back on. Junghoon and Hyuk were also the members that pulled the mask down for a greater effect.
Check out the dance practice below.