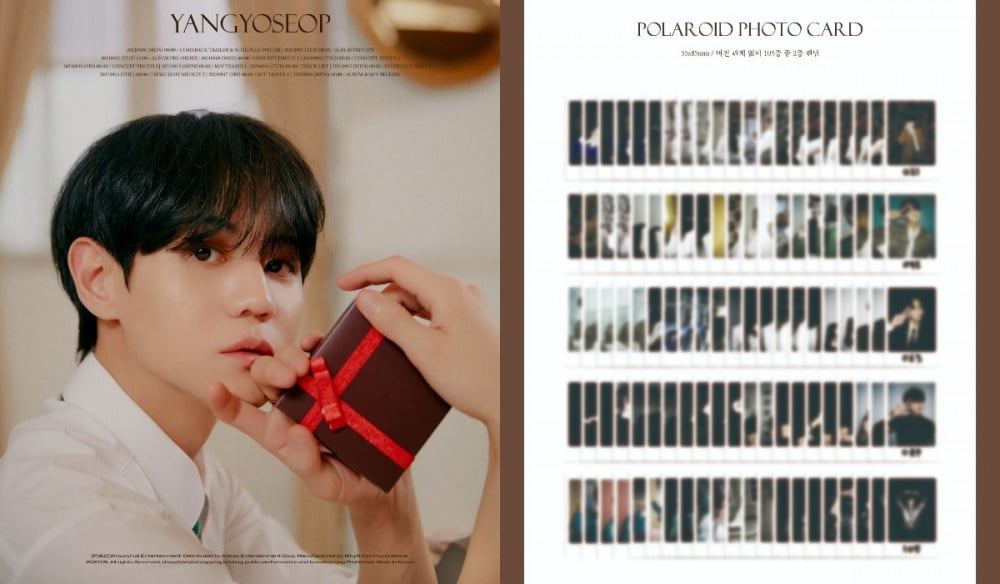 Highlight's Yoseob's 1st full album caught netizens' attention for featuring 105 different photo cards.

As announced, the Highlight member is ready to make a solo comeback this month. On September 7th KST, Yoseob revealed the preview of his upcoming release. The album will include 2 out of 105 different photo cards which had many surprised by the sheer amount of variety.
While fans were excited to see more pictures of Yoseob and impressed that Yoseob wanted his fans to avoid duplicate cards in the album, some netizens thought he took the marketing gimmick too far.
Some of the comments include: "105 for a solo album is amazing"
"Can he put at least 5 per album and adjust the price? 2 is too little"
"This means fans get to see 105 new pictures of him, which makes me ecstatic"
"He should release a photo album instead. This is deceptive."
"I'd rather have no duplicates in my album because I don't plan to collect them all anyway."
"I can't tell if he really thinks of his fans or not lol"
"Mind your own business if you don't have plans to buy his album anyway lol Fans are happy so why some of you are so mad?"
"I want my idol to do this kind of thing"
Meanwhile, Yoseob's 1st full album 'Chocolate Box' is set to drop on September 20 at 6 PM KST.