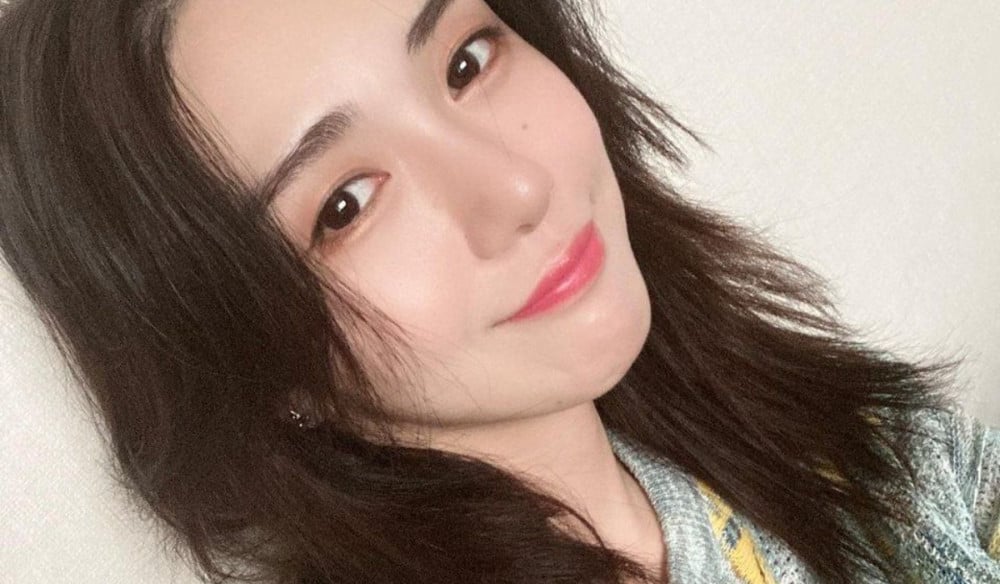 Former AOA member Mina is under fire for allegedly lying about her picture in a hotel room smoking with her new boyfriend.

On September 6th, Mina updated her Instagram with a picture of her and her new non-celebrity boyfriend in a hotel room. However, netizens spotted Mina was holding a lit cigarette in her hand in a hotel room. Netizens claimed the hotel in the picture was a non-smoking building with a designated smoking area on the outside of the building.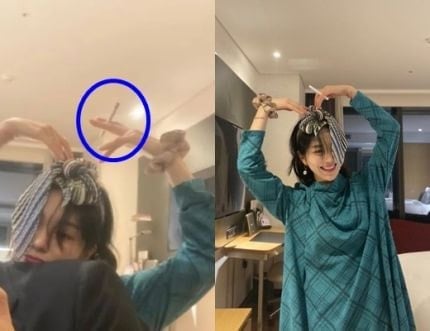 Mina denied that she was in a non-smoking room but she deleted the picture in question as she faced a lot of criticisms. Some of the comments as shown in the screenshot below are: "How did you know where she was staying?", "In her previous post, she said it was allowed to smoke in the room. So people commented 'Oh I guess it was a motel, not a hotel'. She got offended and revealed the hotel in Seoul.", "Someone else who stayed in that hotel commented about it"

Shortly after, Mina uploaded a screenshot of her hotel room reservation from a third-party booking site on her Instagram. The screenshot shows that she selected a room where smoking is allowed under the preferred room section.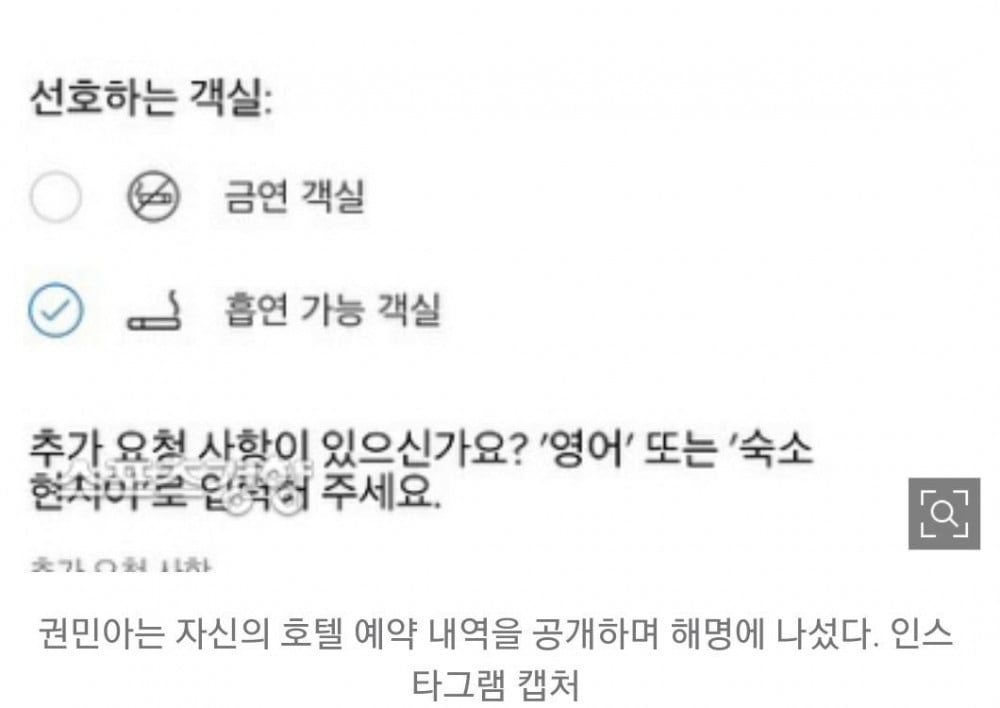 However, Mina has now closed her Instagram. What do you think of this situation?