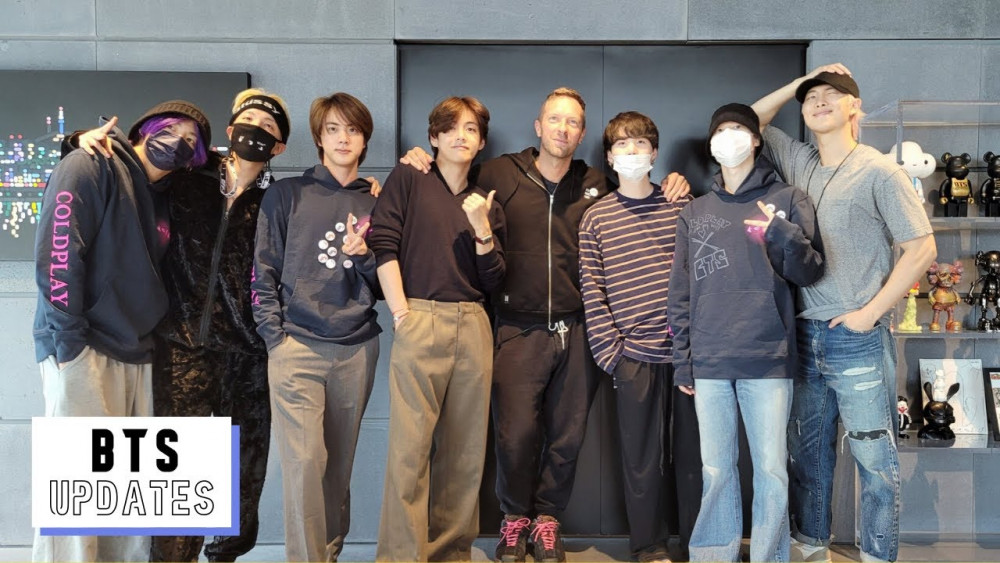 Two big global bands are joining together as one for a new collaborative song called 'My Universe.' The famous British band Coldplay took to Twitter back on 13th September to announce the official participation of BTS in their 10th track of upcoming album 'Music Of The Spheres.' The song is set to be released this Friday, 24th September. The Bands have given exclusive previews in the past few weeks, and fans can't wait to hear the entire song.
Meanwhile, the appearance of Chris Martin at the Kelly Clarkson Show has added much more detail to what the song is about.

"My Universe is about someone being told they can't love a certain other person, or can't be with this race, or they can't be gay - whatever it might be."
- Chris Martin (via the Kelly Clarkson Show)
Fans have already translated the meaning of the Korean lyrics into English, and here it is!

I fly with you
When I'm without you, I'm crazy
Let's hold each other's hands
We are made of each other baby


You (you), you are (you are)
My universe
And I (I), just want (just want) to put you first (to put you first)
And you (you), you are (you are)
My universe
And you make my heart light up inside
My universe
You (you), you are
Thank you for reading this article, and stay tuned for more information if it is released!