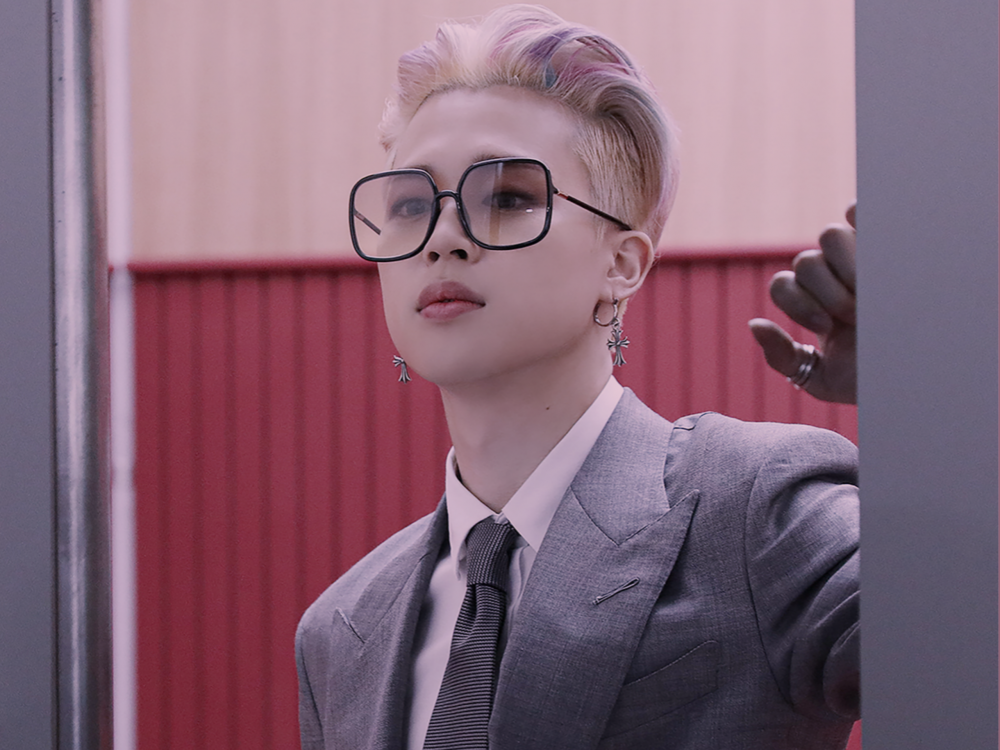 When watching movies or any Korean drama, most fans may not expect to see their favorite K-POP star featured in it, but for Jimin, who is known as the Korean dramas writers' pick, it is almost commonplace to see him featured in a drama with several hints and even full-blown references here and there.
On the 19th of September, after an episode of the popular tvN Rom-Com Drama series Hometown Cha-Cha-Cha, fans were delighted to notice something quite familiar. In a scene, Kim Seon Ho and Gong Min Jeung are seen walking as they talk. Along the way, they find posters put up illegally and the former, who is a police officer, proceeds to remove them. After a failed attempt, his companion proceeds to use a special spray to remove it, and that is when the numbers 613-1013 appear on the poster.
Now for those who may not be familiar with KPOP or KPOP idols, the debut year of Jimin with the South Korean superstar group BTS was on the 13th of June, 2013, while his birthdate is on the 13th of October. The fact that both dates were put together and zoomed in from the poster in the drama can be no coincidence; rather, it shows Jimin's impact on pop culture and entertainment.
Not only did Jimin's birth date appear in the drama, but the lead actor Kim Seon Ho seems to also have a liking for Jimin. Following the release of BTS Dicon magazines, Kim Seon Ho did an unboxing of Jimin's Dicon magazine on YouTube. He praised Jimin, saying, 'This is how a sexy man looks!'
This is not the first time Jimin's birthday has been featured in Korean dramas. In episode 3 of Romance is a bonus book, the character holds out a receipt for ice vanilla lattes, and on the invoice is written Park Jimin and 095-1013 as the name and phone number of the CEO of the shop.


There are more instances of Jimin being featured in dramas, and it is worth noting, for example, In Next Door Witch J, released in June this year, T-ara's Jiyeon mentions Jimin as her love interest and the one she has been in love with after a visit to a fortune-teller. His photos and Photocard are on display on a desktop screen in the web drama Today is office, Tomorrow is romance which Kang Hye Mi is seen browsing through and In a scene from Love struck in the city actor, Ji Chang Wook is seen drinking a Jimin edition Americano.
Jimin's incredible dancing, iconic moments, and incredible stage presence have often been talked about in dramas too. In the 2018 tvN's Tales of fairy, a character mentions Jimin wherein she jokes about her co-worker who always fails at attempting to imitate Jimin's dancing. The BTS' song Blood, sweat and tears drew many to listen to BTS thanks to its mysterious concept and Jimin's iconic opening line. This was mentioned In the 2019 OCN drama Save Me 2, where Jimin is praised in a conversation between two characters, "I like Jimin the most. I became a fan during Blood, Sweat, and Tears. Jimin was really at his peak." Jimin's iconic opening moment in the music video was also center-stage in 2019's SBS drama Haechi, whereby the character Park Moon Soo copies Jimin's exact hand position similar to the one from the song while talking about the blood, sweat, and tears that went into ensuring he passed his state exam.