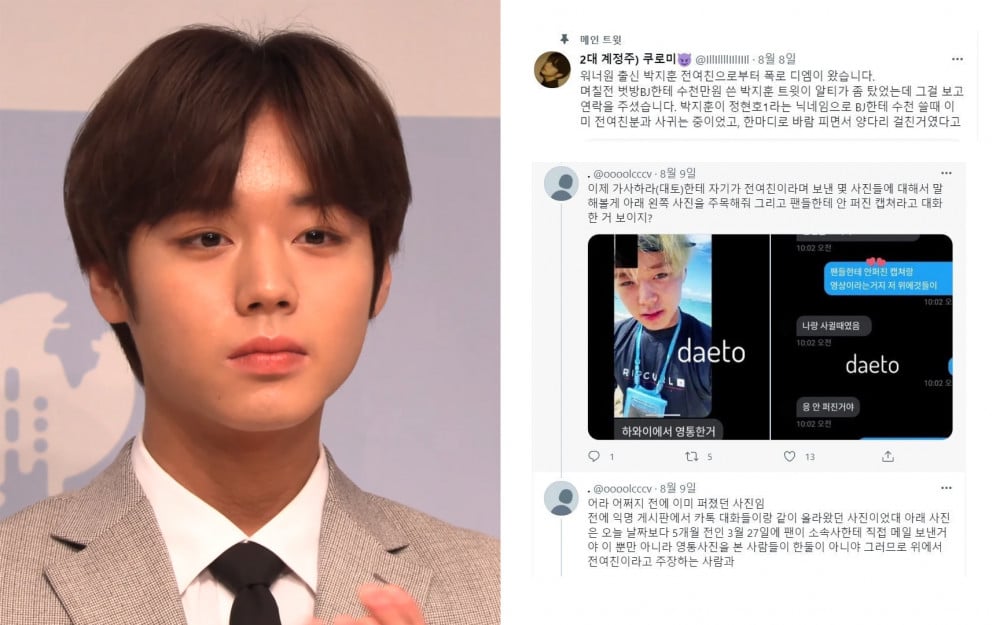 Former Wanna One member Park Ji Hoon was recently embroiled in cheating rumors as one netizen is accusing the singer of cheating on his alleged girlfriend, who is a streamer.
An online user tweeted that Park Ji Hoon's alleged girlfriend had told her that Park Ji Hoon had cheated. The online user also explained that the ex-girlfriend had sent a DM to Park Ji Hoon, but he had blocked her, therefore, was taking the issue to online communities.

However, his fans quickly stepped up to defend him. According to his fans, the rumors have been around since 2 years ago. His label Maroo Entertainment previously announced they would be taking legal action against the malicious posts and rumors.
One netizen created an online post with all the claims and rumors that this one malicious netizen has been spreading since 2012. According to the netizen who created the post, the person who has been spreading lies about Park Ji Hoon is an infamous online user who spreads various made-up rumors about idol group members.

Known as 'Ga Sa Ha Ra,' this online user has also been sued and apologized to the idol group manager in regards to spreading false rumors.
The netizen who created the post explained that 'Ga Sa Ha Ra' has been continuously adding to her lies and continuously fabricated information and spread them online. The online user recently claimed that Park Ji Hoon's girlfriend had told her that he had cheated on her. However, these pieces of evidence have been proven to be false.
Previously, the online user shared a photo of Park Ji Hoon and claimed that the photo was a capture of the video call with his alleged girlfriend. However, fans proved that the photo the user shared had already been seen by other fans and was not from the alleged girlfriend but was from the singer himself.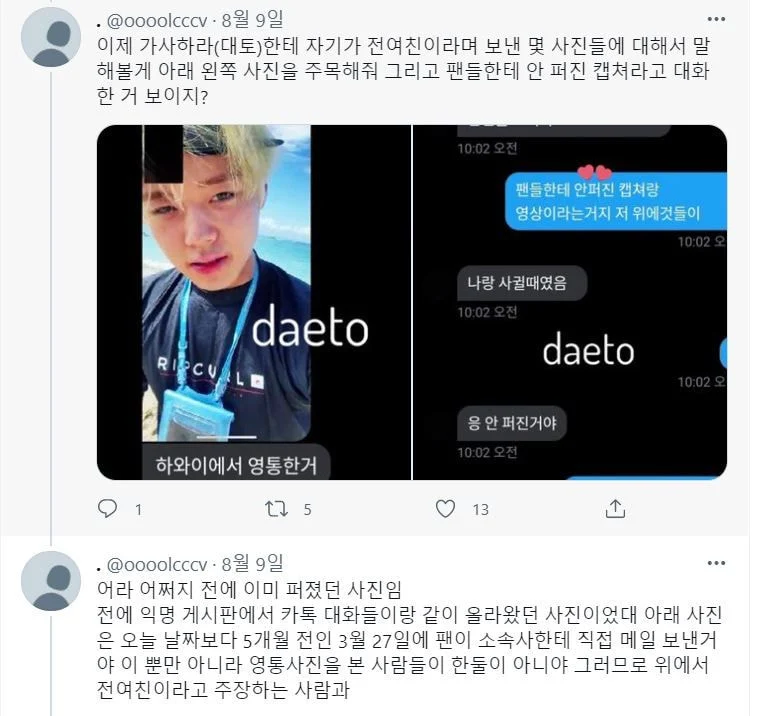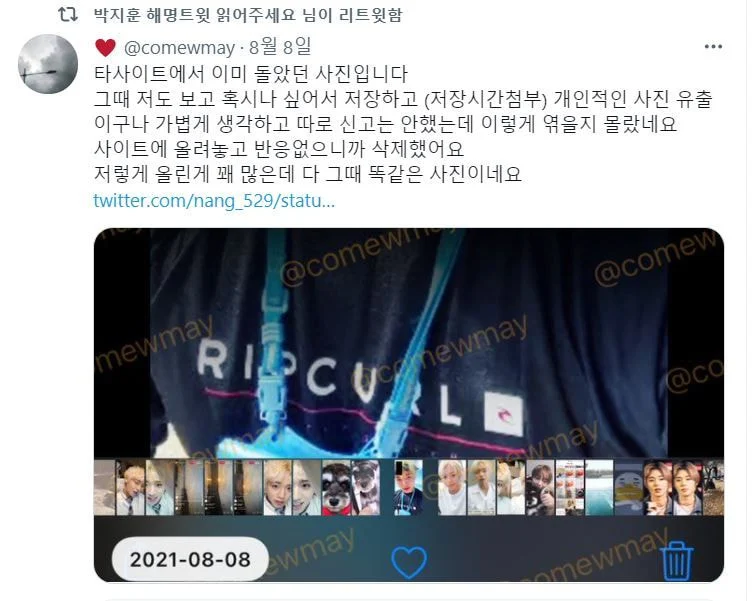 Another netizen explained that the photo that was shared had already been floating in another online community months prior to the girlfriend's accusation. Another netizen claimed that they had seen that photo of Park Ji Hoon many months back and had saved it to her phone just in case. She explained she was shocked to see his photo used in this way.
In addition, another netizen debunked another claim that 'Ga Sa Ha Ra' was stating. According to 'Ga Sa Ha Ra,' Park Ji Hoon uses the name Jung Hyun Ho when he is not performing and used that name with his girlfriend. The girlfriend claimed that Park Ji Hoon had once called a cab through an app. When she got on the cab, the driver asked if she was 'Jung Hyun Ho,' claiming that she was, in fact, Park Ji Hoon's girlfriend. However, netizens once again stated that Korean cabs drivers would not have their customer's personal information, and Park Ji Hoon's name would not have been Jung Hyun Ho since he would have to use his real name to verify his payment.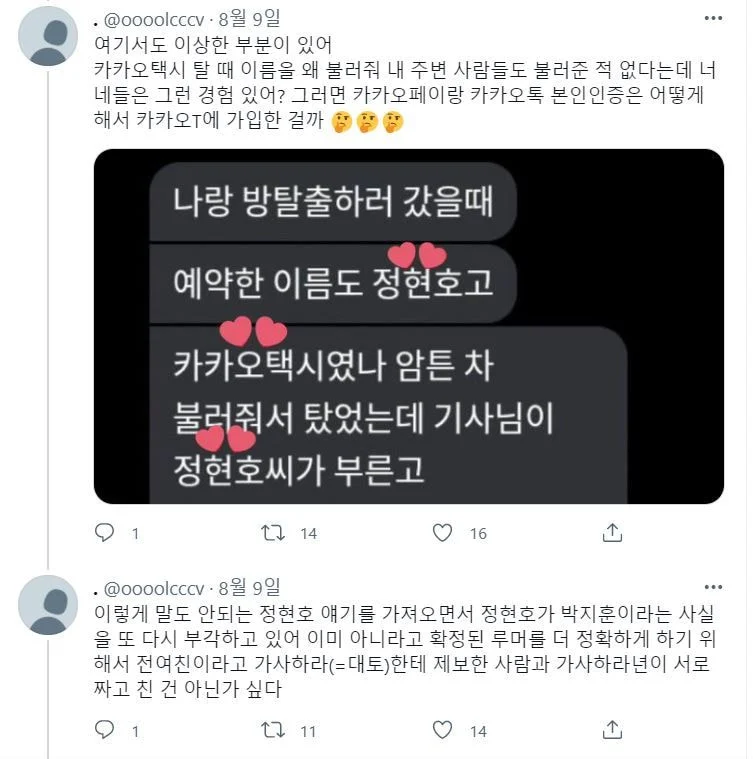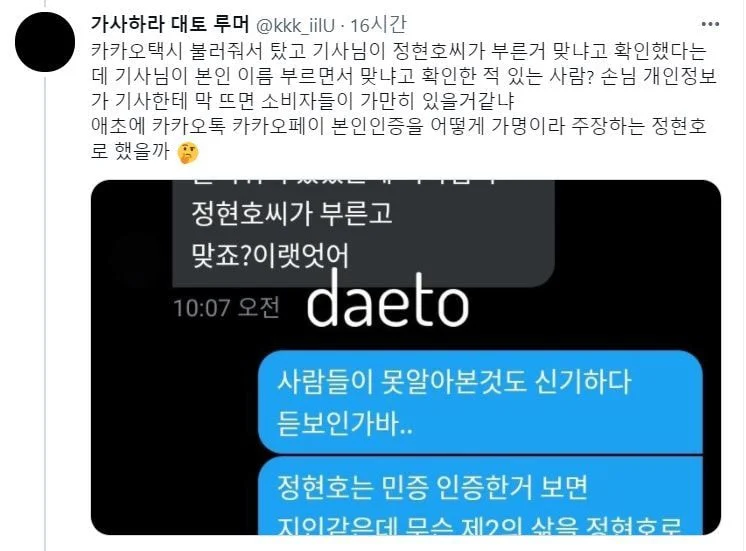 The netizen who created the post included more instances of the lies that 'Ga Sa Ha Ra' has been spreading and explained that they created the post because other netizens are falling for her lies when Park Ji Hoon's fans are already well aware of this individual.
The netizen explained that this online user has been doing this for many years and have been collecting and building on her lies. Other netizens also joined the online community and commented, "She's so crazy, that's all I can say. She shouldn't be forgiven but need to be sued," "People need to stop believing in things that aren't proven," "I'm so disappointed, those photos you can find online so easily," "Omg I didn't know that Park Ji Hoon's rumors were really lies," "I knew about Ga Sa Ha Ra before, she really seems to have a mental illness," "Wow, she's been doing that for so many years," and "I didn't know these things were happening to Park Ji Hoon. Leave him alone."