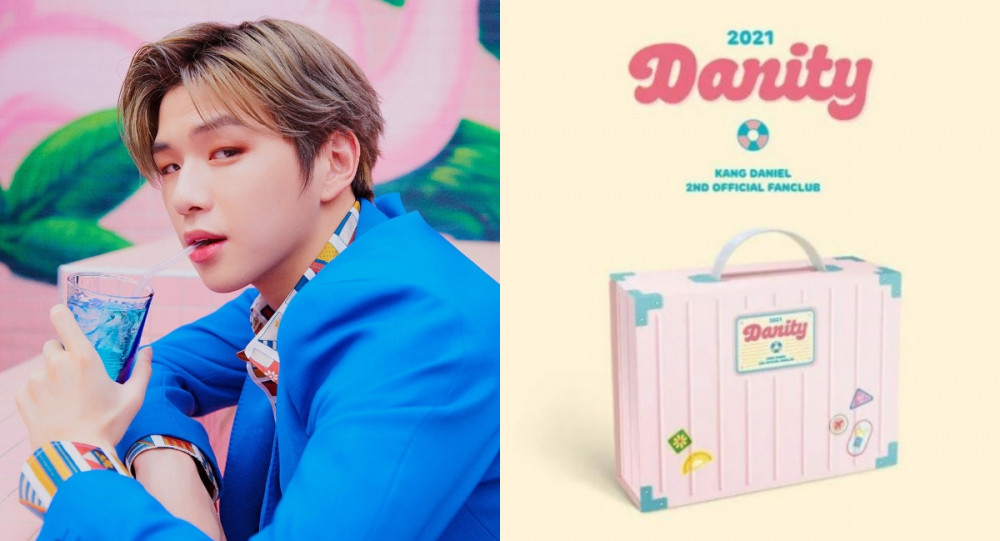 On August 14 KST, KONNECT Entertainment announced the release of the'Danity 2nd Kit' on Kang Daniel's official Twitter page. The 'Danity 2nd Kit' is a package full of goods, that will be made available to those with DANITY fanclub memberships. The kit will include membership cards, photo cards, a photo book, a Danity notebook, photoprints, photo props, roll stickers, and a small umbrella.


Seeing Kang Daniel's new kit for his fanclub members, netizens were impressed and wrote:
"Woah, it's cute."

"The configuration looks good, and it's cute."

"It's cute like a cotton cancy Hahaha."

"Oh he's even giving an umbrella Hahaha."

"The design is cute."

"Both the design and colors are really pretty."

"The packaging of a carrier is cute hahaha."

"So pretty TTT I want to receive mine fast. September, please come soon TTTT."

"The umbrella color is so frickin' pretty."

"He's giving away everything, what a gain for us."

"It's practical, but also cute and pretty. I like it."

"The configuration of the colors is awesome."

"I like how the umbrella is practical Lolllll I look forward to the 84 page photo book."