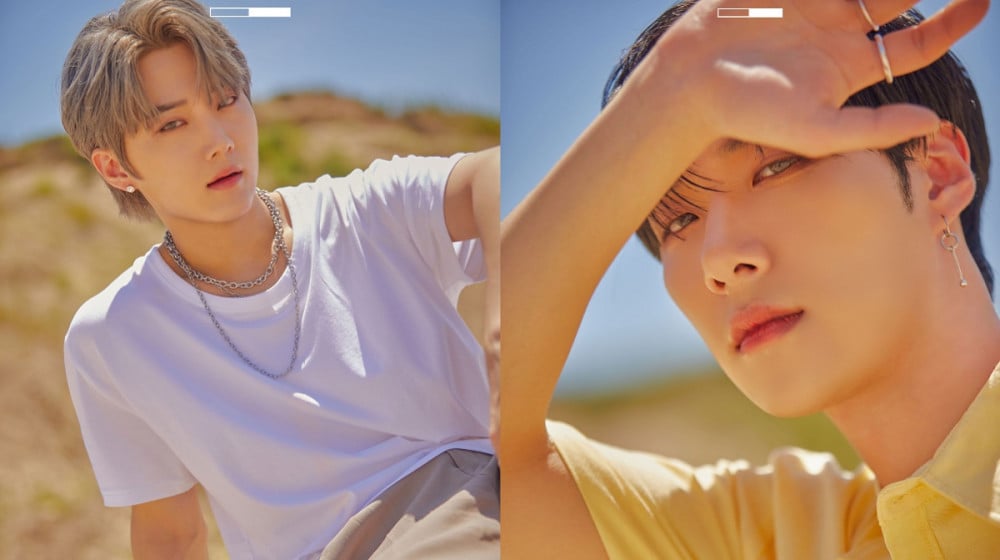 The first individual concept photos and teaser videos for BZ-BOYS' new album 'Contrast' were released.

On August 1st, two individual concept photos of BZ-BOYS' Taewoong were released through their official Twitter account. In the first photo, Taewoong wore a casual yellow T-shirt under the golden sunlight, and completed his look with silver jewelry pieces. In the second photo, Taewoong showed off a chic, charismatic image in a bright red button-down shirt and black pants. Taewoong's teaser video was also released on BZ-BOYS' official YouTube channel, where different shots were taken outside, as well as in front of a candle-lit dinner table, for the group's upcoming title track "Close Your Eyes".
On August 2nd, member Double.D's individual concept photos were released. In the first photo, Double.D comfortably sat under the golden sunlight in a simple white T-shirt, and looked directly at the camera. In the second photo, Double.D looked off to the side wearing a bright red blazer, showing off his perfect jawline and side profile. Double.D's individual teaser video was also released on this day, where he was seen standing on the streets, and then inside a mysterious dark room.

BZ-BOYS' Taewoong and Double.D are both rappers. While Taewoong has a heavy rapping style with his low-pitch voice, Double.D contrasts greatly with his high-tone rapping style.

Meanwhile, BZ-BOYS' new album 'Contrast' will be released through various online music sites on August 12th, at 12PM KST.
Taewoong
Double.D