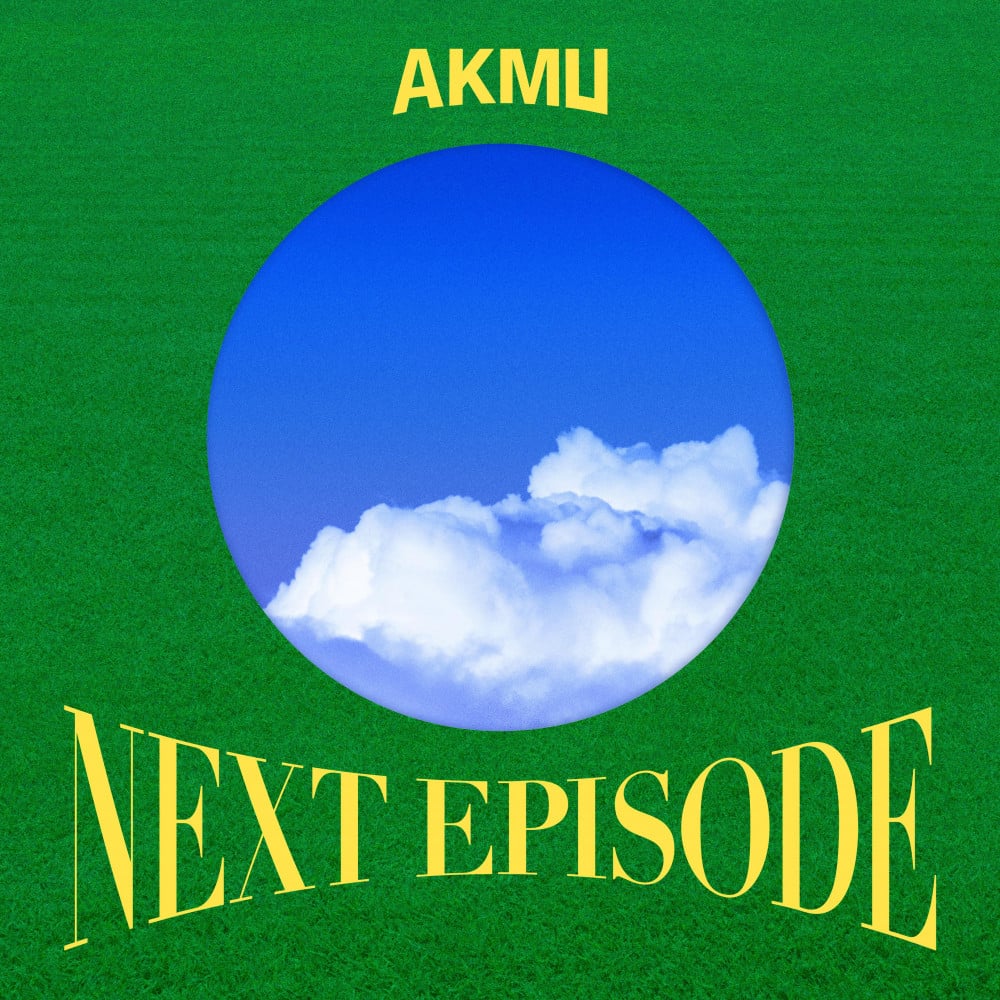 [This review reflects the opinions of the author and not necessarily those of allkpop.]
Track List:
1. Hey kid, Close your eyes (with Lee Sun Hee)
2. NAKKA (with IU)
3. BENCH (with Zion.T)
4. Tictoc Tictoc Tictoc (with Beenzino)
5. Next episode (with Choi Jung Hoon of JANNABI)
6. Stupid love song (with Crush)
7. EVEREST (with Sam Kim)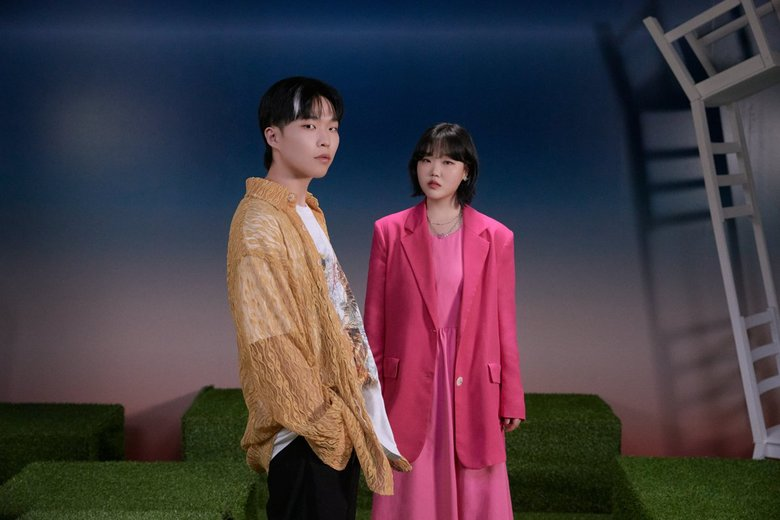 AKMU has returned! Next Episode marks the sibling duo's first collaboration album, featuring a huge number of other artists the two stars have chosen to create tracks with. AKMU has always wowed audiences of many ages with their vocal styling, and it is no surprise that adding IU to the mix on their title track, "NAKKA," creates a surefire hit. These two artists are universally loved by all K-Pop fans, and we expect nothing but the best with "NAKKA." Good thing they delivered! "NAKKA" is poppy, addicting, and absolutely a smash from these powerhouse idols. Synth-heavy, bouncy and intoxicating, "NAKKA" was made to perfection as a title.
Opening the album, however, is "Hey kid, Close your eyes," featuring Korea's National Diva, Lee Sun Hee. A mid-tempo ditty that meshes the vocals of all three artists well; however, the song is a bit on the flat side. This 80s inspired song is great as an opening track, but I'm not sure if it would have faired well on any other spot on the tracklist.
"BENCH" with Zion. T features only Chanhyuk and is a sweet rock-inspired pop song that gives a vintage flair. I've noticed the inclusion of rock guitars or synthesizers in many of the hits from this half the year, and I am sure that this is going to continue as the trend for the rest of the year. A huge number of songs from this year's releases thus far have included one, the other, or both, and I presume this will continue on well into December. AKMU is one of the artists that has offered both on Next Episode. "BENCH" is a great example of this rock influence.

"Tictoc Tictoc Tictoc" features rapper, Beenzino, a name that I used to see much more frequently than now. However, I am excited to see him lending his refined rap style to the smooth vocal stylings of the siblings. Much jazzier and groovy, this track opts to make things a little more dancey without losing its fine-tuned refinement.
JANNABI's vocalist, Choi Jung Hoon, lends his voice to "Next episode." Much more downtempo and ballad-focused than the other songs, this is entirely a performance-focused song. There isn't much room to explore much else as much of the song carries a gentle progression with its focal point undoubtedly on the singing of these artists. With the exception of the Se So Neon-esque build-up towards the latter third of the track, the song is quite mellow.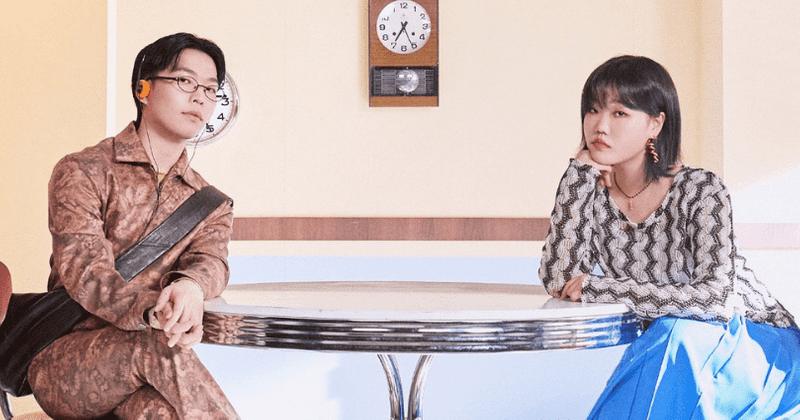 "Stupid love song" features Crush and is such a gorgeous mix of voices. Suhyun's wispy voice is so rich and unique alone, yet it also is akin to bread on butter against a male vocal. This pop song is unique and simply a treat to consume. There's something about all the singing on this particular song that feels right. It's as if the songwriters just looked at each other during the recording knowingly because they were sure they had a hit, and if that's true, then they were right on this track.
Rounding out this album of insane collaborations is Sam Kim on "EVEREST." Motivational and moving, "EVEREST" is compelling in a number of ways. A stark climax in the song punctuates the intense build-up perfectly, making the song's progression fun and engaging. Though the song's instrumental doesn't tickle me (something about it is a little Ed Sheeran-y), I commend the duo and Sam for making a bit more of a folk and indie rock-inspired song.
MV REVIEW

Though the duo offered us a huge amount of MVs to accompany this album, "NAKKA" was the chosen title for a good reason. AKMU's "NAKKA" MV features an intriguing, yet somewhat eerie and haunting visual that illustrates an equally attention-catching storyline. With complicated aesthetics and a mysterious feeling in the MV, this song is still somewhat inspiring in sound and offers a nice contrast when watching. There's a vintage tone to the MV that also contributes to its fascinating concept. With a sort of spin-off into a movie-like scene of events, there are quite a few striking camera tricks like Chanhyuk hanging off a building and falling. Definitely worth watching at least once.
MV SCORE:
MV Relevance…..7
MV Production…..8
MV Concept……..8
MV Score: 7.67
ALBUM SCORE:
Album Production…...9
Album Concept……...8
Tracklisting…………...8
Album Score: 8.33
Overall: 8.0