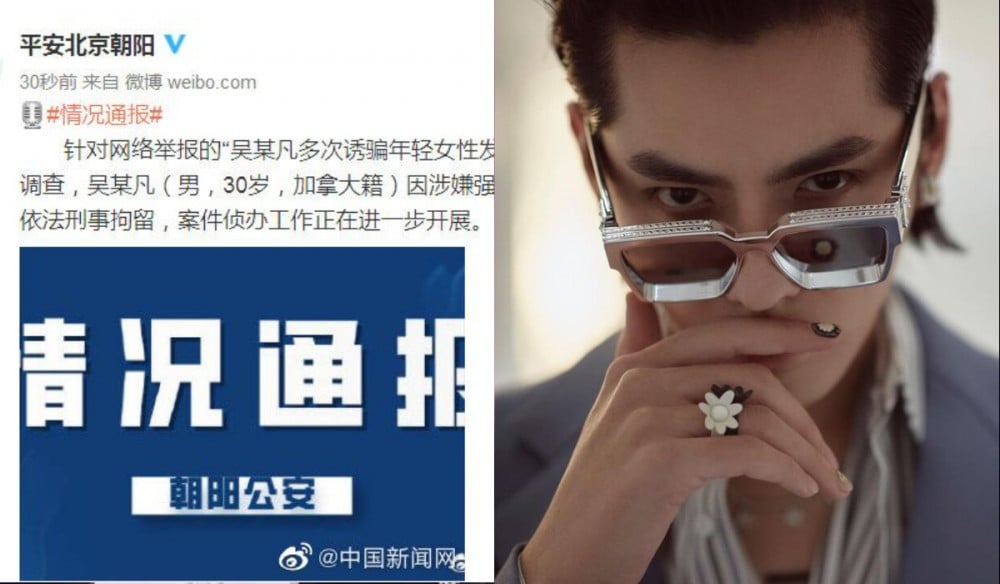 Korean netizens reacted to Kris Wu's arrest.

Shortly after the news of Kris Wu's arrest went out, Korean netizens shared their thoughts online. According to Chinese police, Kris has been detained under suspicion of rape following multiple accusations of luring young women into sex. If he gets charged with the rape of minors, he can be sentenced to death per current Chinese laws.
Korean netizens reacted: "So he dies??"
"People don't change lol Once garbage stays garbage. Death penalty it is."
"It's funny how a Chinese perpetrator's news is breaking news in Korea."
"Please stop including Chinese members in K-pop. Especially SM. It's not the first time you got backstabbed."
"Seungri would have faced those charges if he were Chinese...such a shame."
"Rapists get executed??? I like that about China"

What do you think?