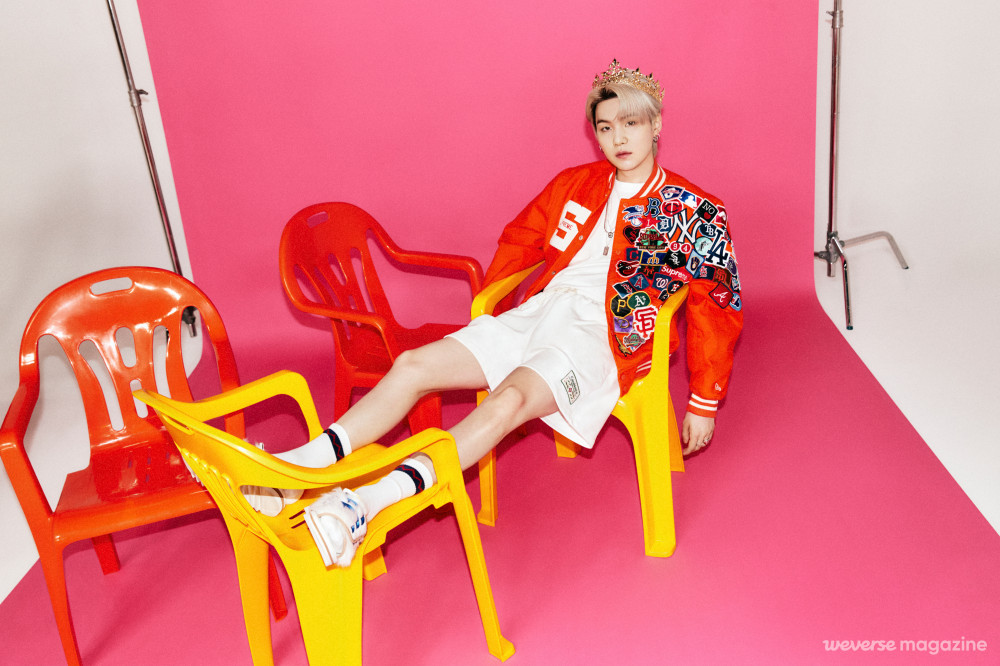 BTS's SUGA candidly shared his thoughts on Korean music shows.
On July 31st, Weverse Magazine released SUGA's interview. One of the questions prompted the BTS member to talk about the necessary steps for the artists who follow after BTS. SUGA replied, "The way artists promote seems so difficult. They make an appearance on a different music show every day once the promotional period begins, meaning the artists are exhausted and that fatigue often leads to injuries as it adds up."
He continued, "That kind of music show is for promotional purposes, so it's not like the artists can earn a proper income from them. Further, if there's no visible outcome despite all the promotions they will inevitably lose morale. If possible, it'd be nice to show a really high-quality performance, even if it's just a single stage, but in this environment, I'd say that's pretty difficult. And since our job doesn't fit the common conception of work, there are ambiguous boundaries when it comes to issues of legal protection as well. We need a lot of improvements to be made to the industry and its system."
Many netizens agreed with SUGA's saying that the way artists promote is tough with all the music show appearances and improvements to the system are very much needed. However, some expressed their disappointment saying, "There are groups who are dying to perform and promote on music shows", "I wholeheartedly agree with what he said but I am still sad because this feels like he put a nail in the coffin of BTS's promotions in Korea.", "I think he should have said things like this in a different interview that has a wider audience, not in the interview with his label for his fans."
What do you think?