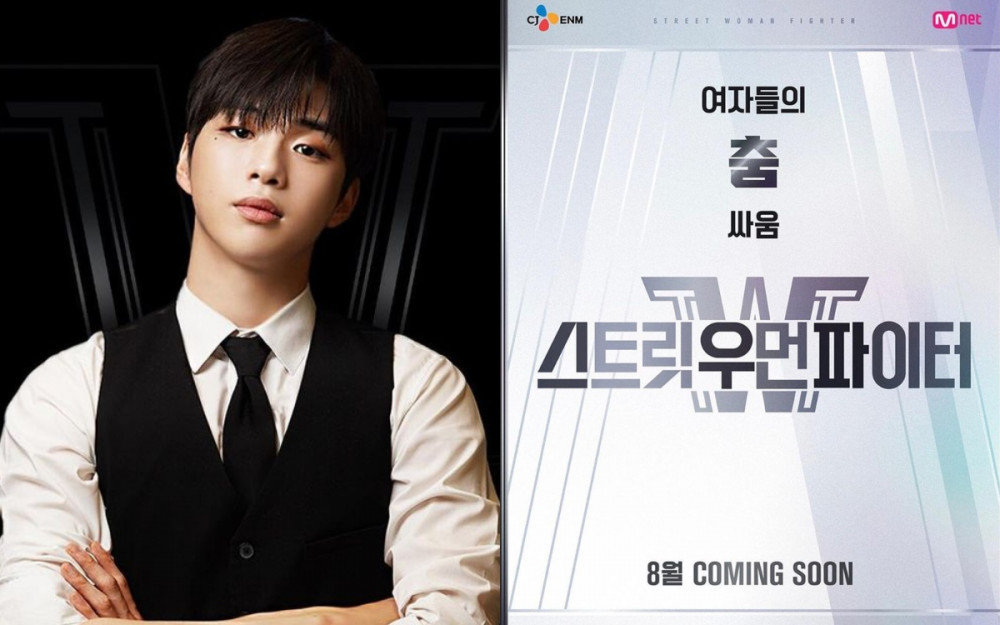 Kang Daniel will be MCing a new Mnet competition program!

On July 5 KST, Mnet announced their upcoming program 'Street Woman Fighter,' their first survival program focused around female dance crews. Eight different teams will be competing for the number one spot by performing a variety of different street dance styles including hip-hop, whacking, locking, crumping, and breaking. The program was created by Mnet PD Choi Jung Nam, who was also behind hit dance-themed programs 'Dancing 9,' 'Hit The Stage,' and 'Somebody.'

In an official statement, Kang Daniel expressed his excitement to be able to see stages performed by such skilled dancers up close, adding that it is an honor to be able to MC the program.

Meanwhile, 'Street Woman Fighter' is set to begin airing in mid August.