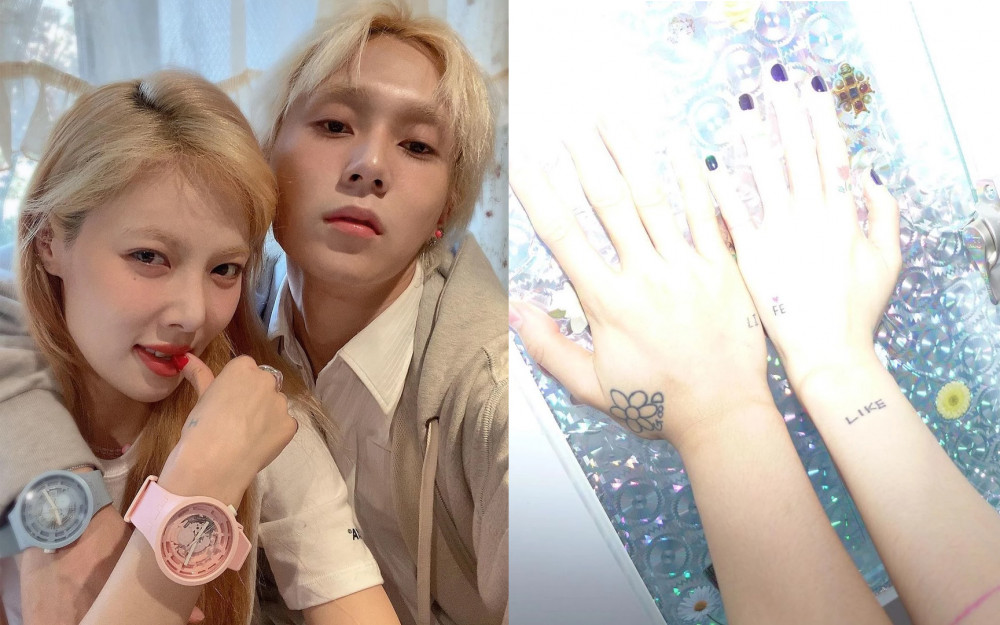 HyunA recently revealed the new tattoo she got with her boyfriend Dawn.
On July 7th, HyunA posted on her Instagram a series of photos without any captions. In the photos she posted, HyunA showed off the new tattoos she got. In addition to the cute cherry tattoos she got on her back, HyunA and Dawn are seen sharing a tattoo together, which spells the word 'LIFE' when their hands are brought together side to side.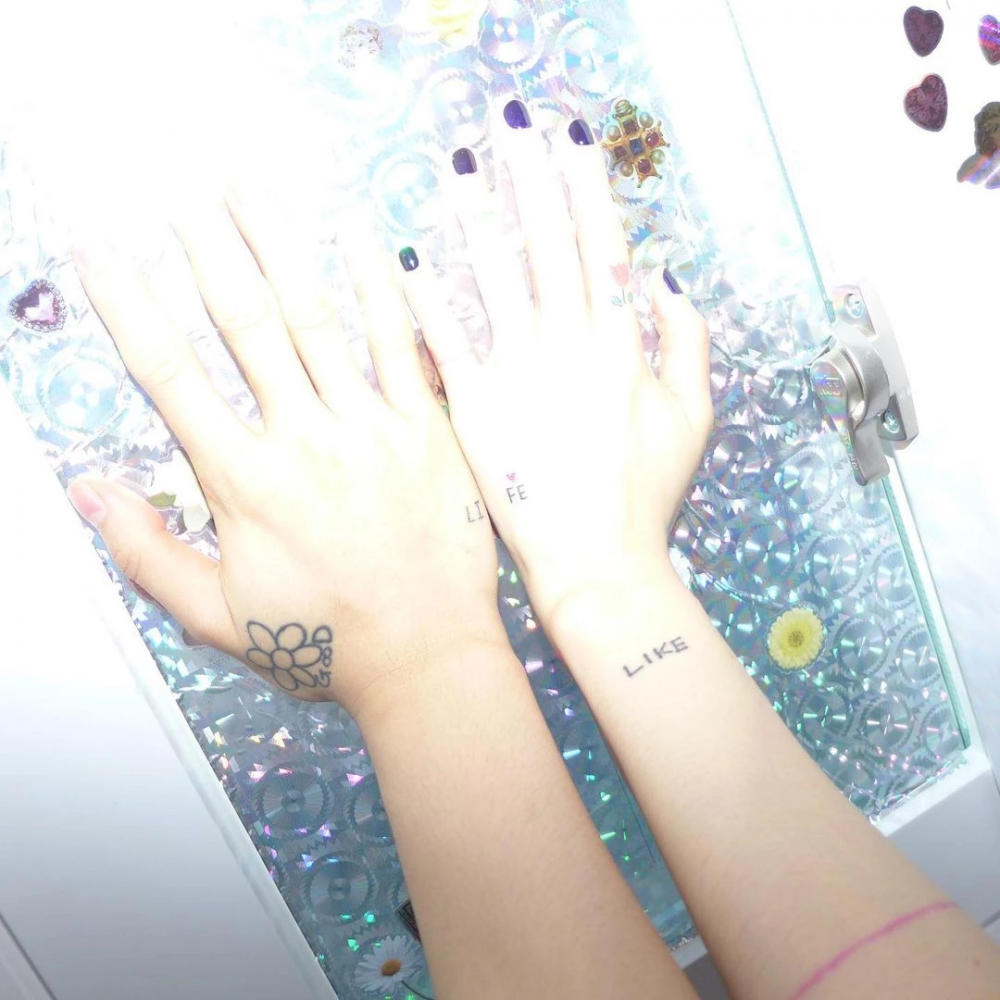 After seeing their couple tattoo, netizens commented and praised the consistent love they showed for each other. Netizens commented, "They're the perfect couple," "That couple tattoo is so cute," "I hope they continue to love each other just like they are now," "They are such a cute couple," And "They're a couple that really knows how to share their life with each other."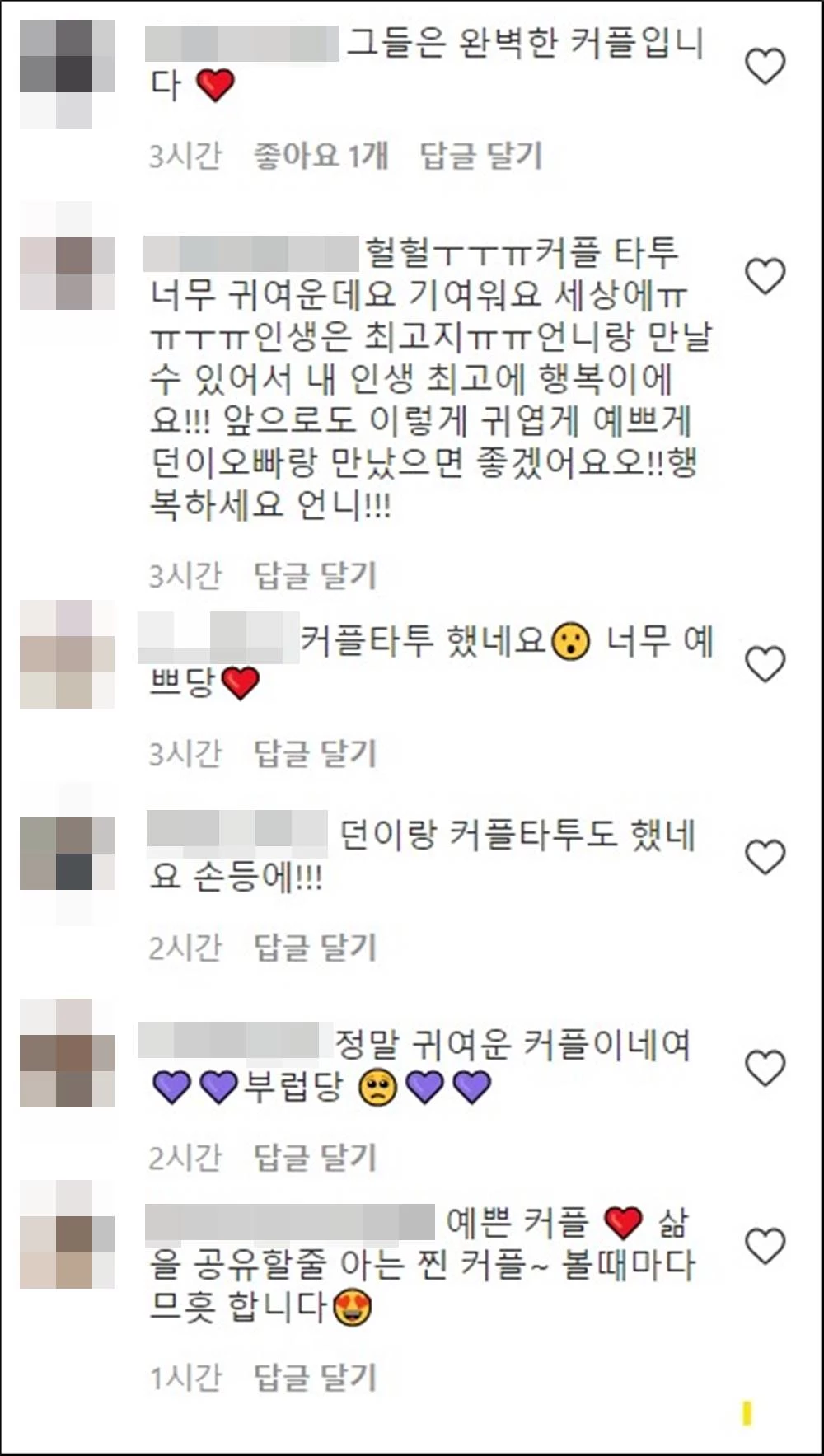 Meanwhile, HyunA and Dawn have been dating each other since 2018 as they officially announced their relationship. The two celebrities met in the same agency in 2016 and began dating after HyunA confessed her love to Dawn. After, both HyunA and Dawn were recruited to Psy's entertainment company P NATION and have been continuing their activities.