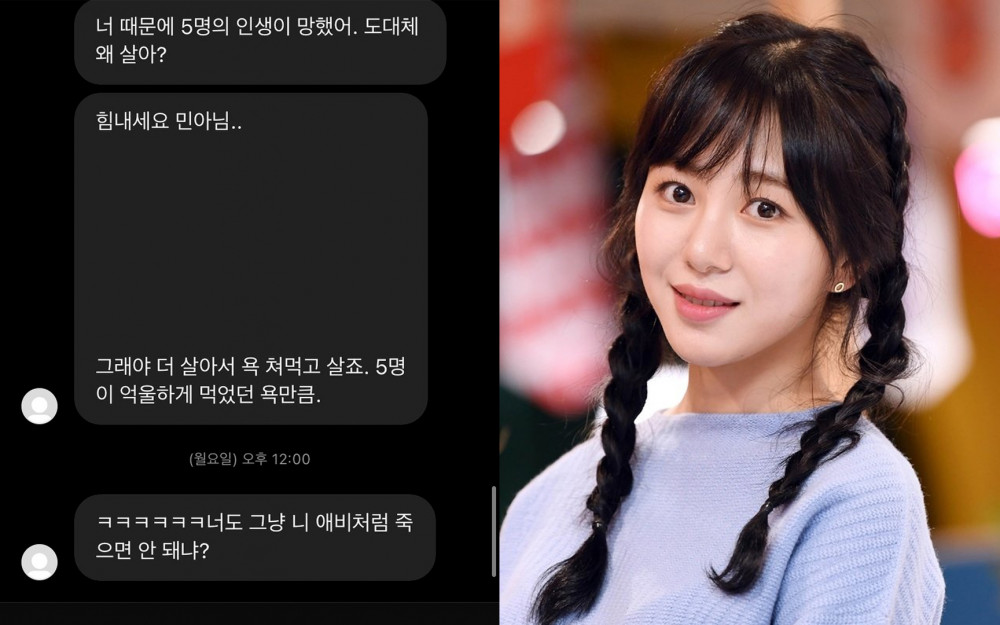 Former AOA member Mina expressed her anger towards the haters who have been sending her malicious direct messages.
On July 29, Min said through her personal Instagram, "I stole someone else's man? You should speak after you find out what actually happened."
She continued to say that she is waiting to say anything because that person 'Yoo' had talked with the director of his company and was told to reveal everything after things calm down. She explained that is why she is not able to say anything and is waiting.
Then Mina said, "Did I do drugs? Did I kill someone? Did I curse? was I a school bully? Did I go to a host bar? Did I drink and drive? Did I beat someone up? You're telling me I should die like my dad?" and expressed her anger.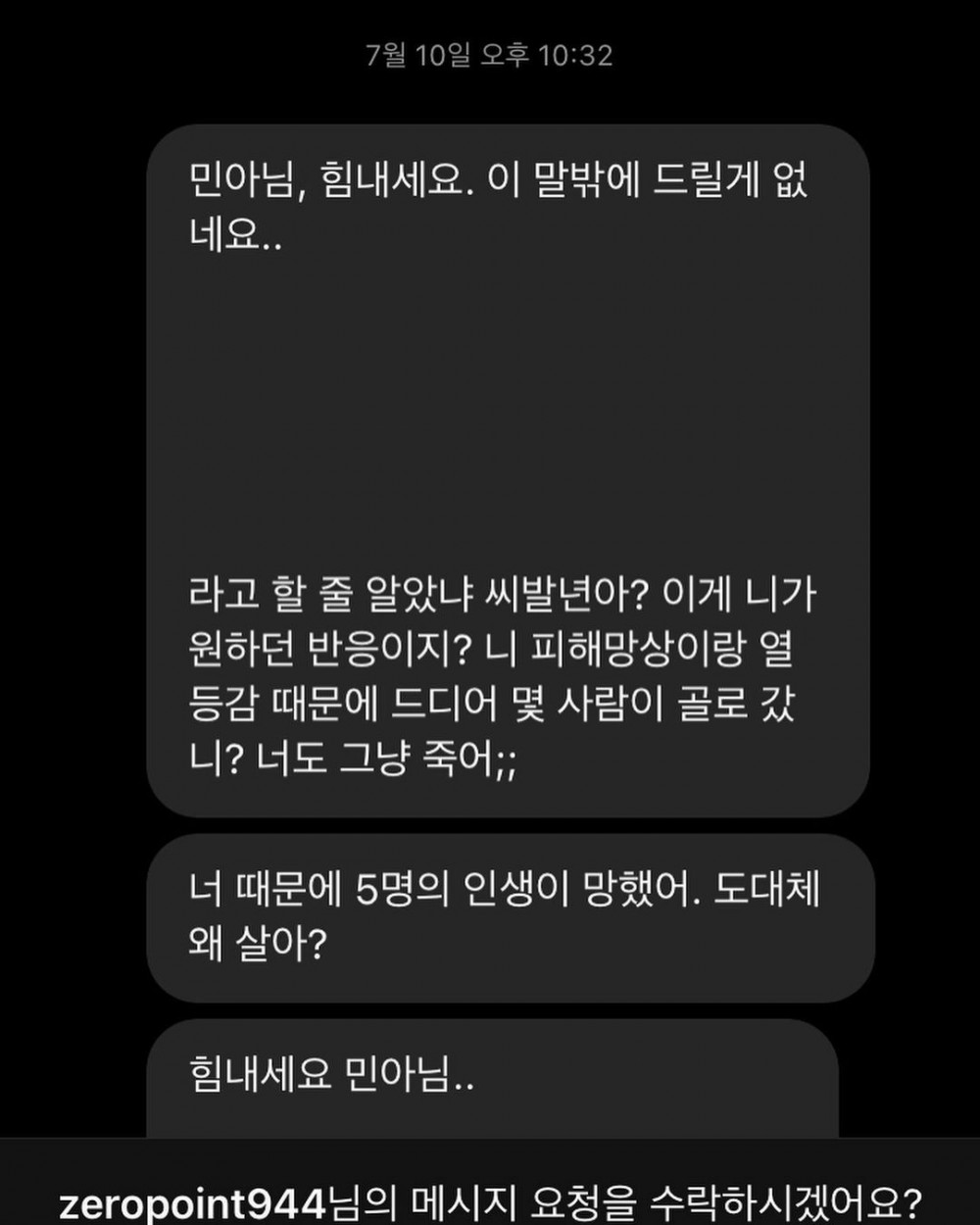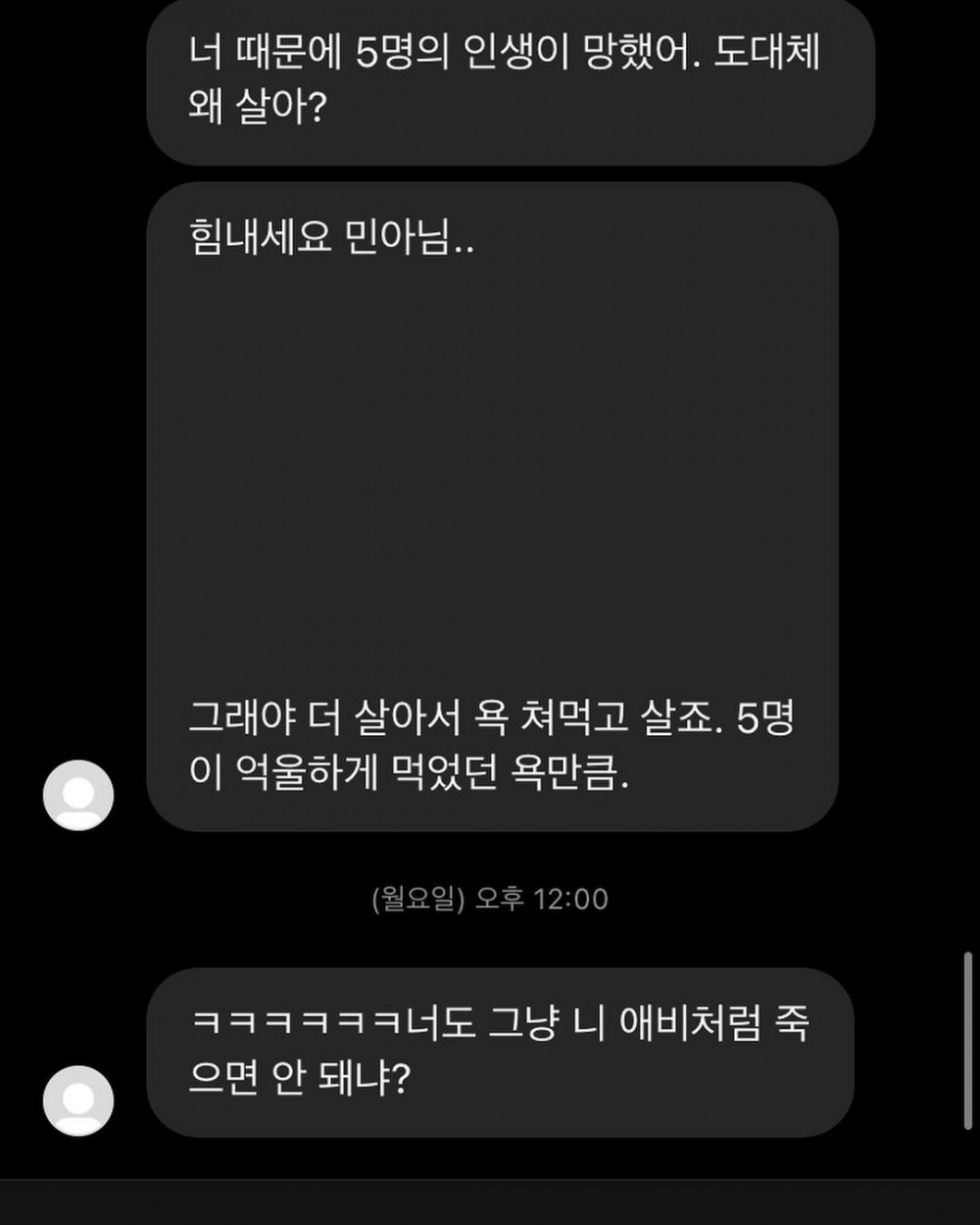 She continued to write on the post, "You should be bullied for ten years and see if you would still be sane. Did I scratch your bodies with a knife? I did it to my own body because I had nowhere else to take it out on. I tried to take all the blame for the 'Yoo' incident. He said he will release a statement and reveal everything he said to me and what he did to me."

Mina continued to express her anger saying, "pour out all the malicious comments on me, I should bear it since that's what the job entails but can I say something to the person who sent this message? This F**** B**** how dare you speak about my precious father? You should make a proper account, I'll face you head-on."

She continued, "I know how to curse too. I can at least curse at this person, right? Don't talk about my father just curse at me." In the photo that was uploaded, an anonymous netizen sent a private message with curses saying, "Because of you five people's lives were ruined," and "You should just die like your dad."

Earlier, Mina had uploaded a handwritten letter explaining all the controversies that she had been involved in until now - starting with the cheating scandal of her ex-boyfriend to the controversies involving the AOA members.