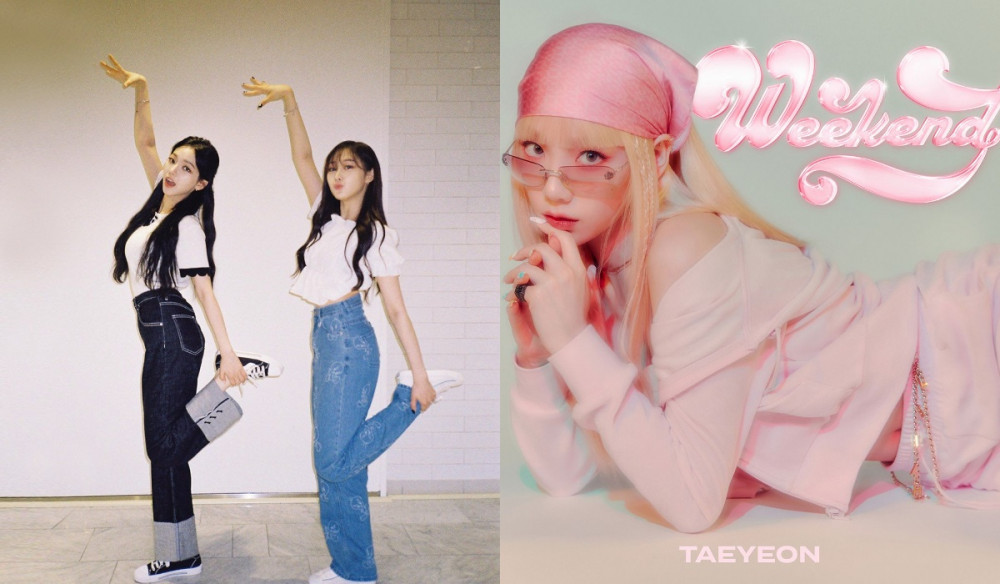 aespa joined the 'Weekend' challenge on TikTok, showing support for Girls' Generation's Taeyeon.

Recently, Taeyeon dropped her latest single 'Weekend'. To show support for their sunbae, aespa participated in Taeyeon's 'Weekend' challenge on TikTok. In the clip, the members pair up and show off their clean dance moves.
Netizens' reactions include:

"Winter looks like Taeyeon"
"Karina and Giselle are so cute at the end lol"

"Winter is a princess"

"Ningning has the best moves. I love it"

"I love their interactions"

"Thank you aespa"

"King Taeyeon and bespa"

"I really want to see Giselle in early 2000s retro outfits. She'd rock it"

Check out their TikToks below!