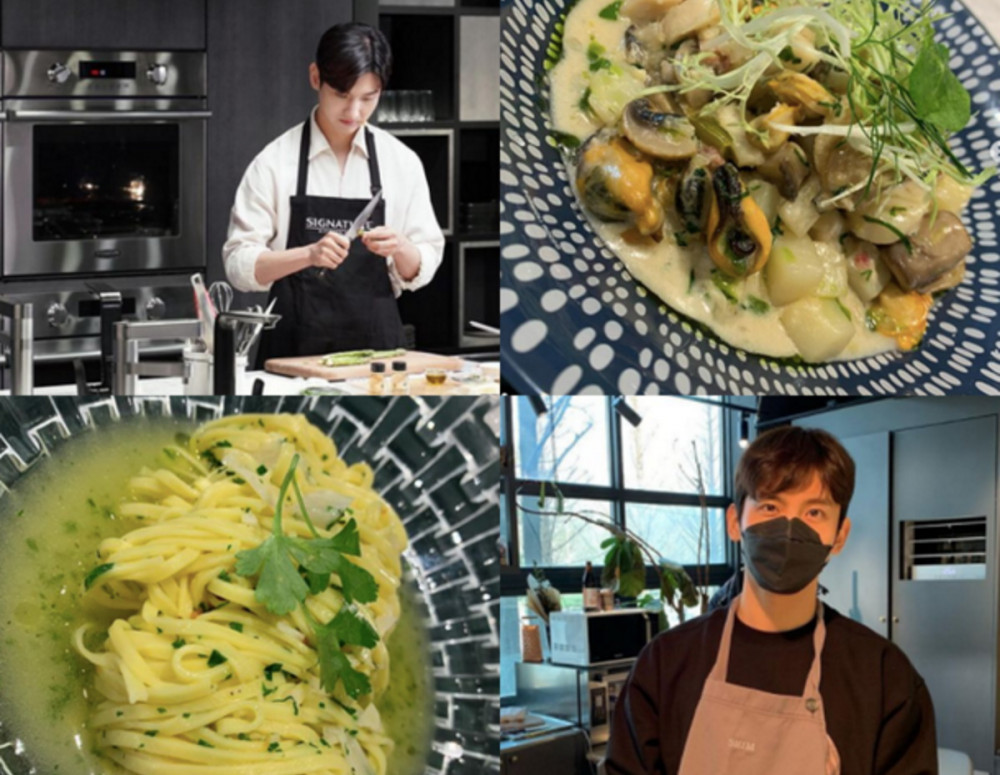 TVXQ's Changmin impressed with his cooking skills.

On June 22, Changmin became a hot topic after he posted the photos of his own dishes on Instagram. He shared, "Clam chowder and fresh pasta by Changmin."

Netizens and fans were impressed with his cooking and commented, "I'll call you daddy for that one meal," "Chef Changmin," "There's nothing you can't do," "Looks delicious. Give me some too," and more.

In other news, Changmin and his non-celebrity wife officially tied the knot in October of last year.