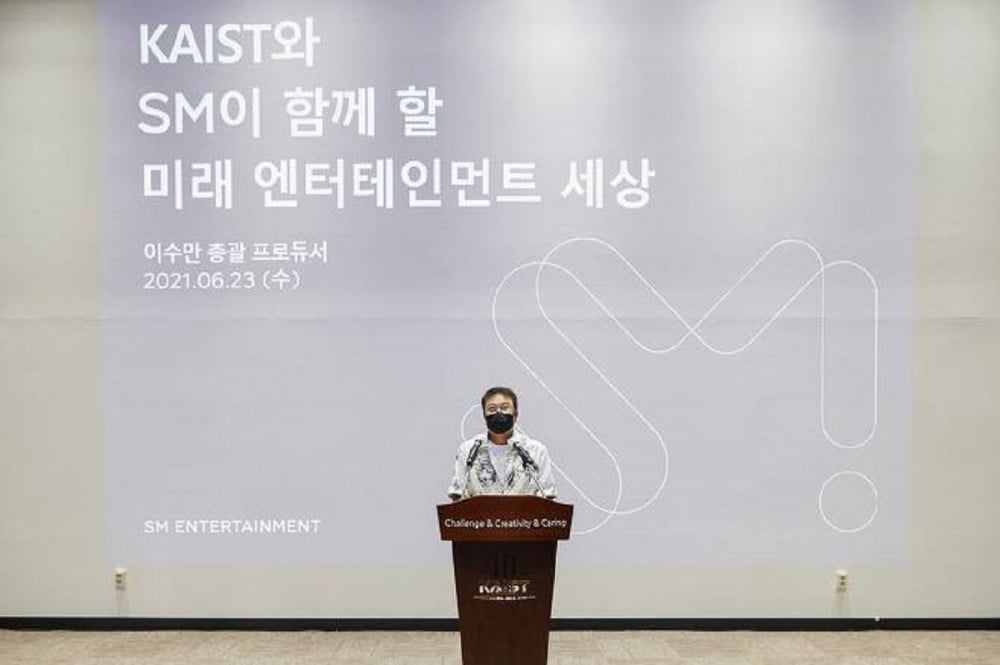 As K-pop and the metaverse, a three-dimensional virtual world, are increasingly being grafted together, SM Entertainment has teamed up with the Korea Advanced Institute of Science and Technology (KAIST) for advanced research in this study.
On June 23rd, SM Entertainment announced that they had signed a Memorandum of Understanding (MOU) for metaverse research at the KAIST headquarters in Daejeon, with SM founder Lee Soo Man, CEO Lee Sung Soo, and KAIST president Lee Kwang Hyung present at the event. Through this agreement, SM Entertainment and KAIST plan to launch collaboration projects in fields such as entertainment content, artificial intelligence, and robots, as well as conduct research on digital avatar productions and cultural technology.
KAIST president Lee Kwang Hyung stated, "I hope SM's cultural imagination meets KAIST's excellent technology, and becomes a product of great creativity that contributes to the future entertainment market, as well as the development of engineering technology."
Lee Soo Man further gave a special lecture on the topic of 'the future entertainment world where KAIST and SM coexist' in front of KAIST students. During his lecture, Lee Soo Man stated, "The core competency that has created K-pop into a global phenomenon is 'cultural technology'. Based on my knowledge, experience, and 'know-hows', I have established an independent concept called 'culture technology (CT), a technology for creating content." He continued, "SM considers it important to present new content experiences by constantly trying to converge culture and technology." He referenced SM's online concert 'Beyond Live' and SM's holographic contents as examples of CT.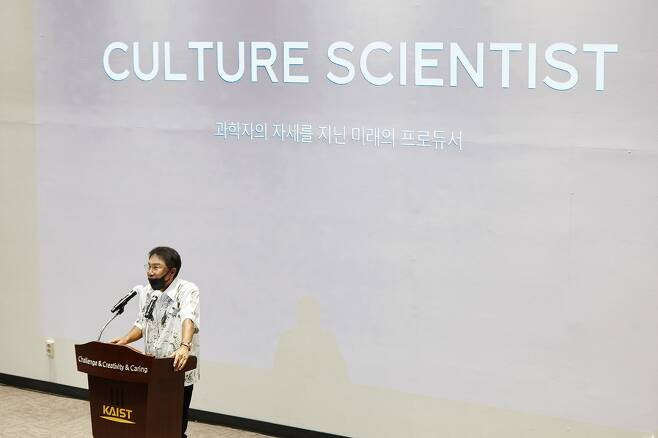 Lee Soo Man emphasized, "For a life and future where humanity coexists, culture and science must naturally converge. I think of the future producer as a cultural scientist." Lee Soo Man continued to say that the future entertainment "will become a world of celebrities and robots, and robots begin with avatars." He further stated that SM's rookie girl group aespa has already begun to show glimpses of this future world. aespa, a group that debuted last year, has the concept of real members who each have their own avatars. This is based on the worldview that an avatar named 'ae' communicates and interacts with the members in reality.
In addition to SM Entertainment, the recent K-pop industry has been actively utilizing the metaverse. HYBE, YG Entertainment, and JYP Entertainment have made investments in the virtual world platforms, including Snow. Snow is a subsidiary of Naver that operates an augmented reality (AR) avatar app called 'Zepetto'. The global girl group BLACKPINK even held their fan signing event in this virtual world.