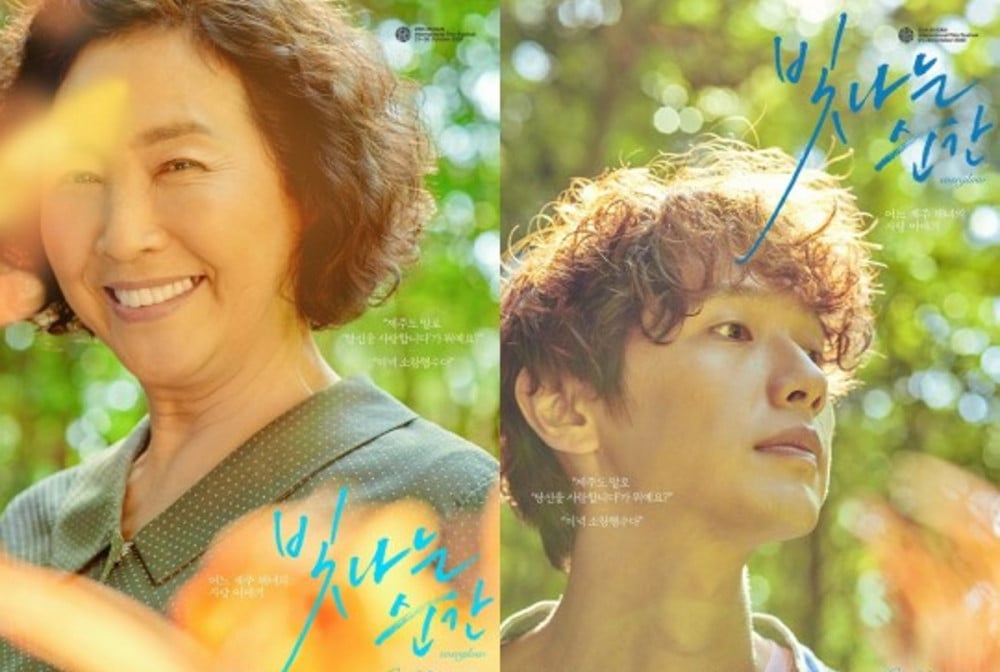 Ji Hyun Woo opened up about filming a romance with 70-year-old actress Go Doo Shim.

On the June 23rd episode of 'Park Ha Sun's Cinetown', Ji Hyun Woo talked about acting the part of the younger man in the drama 'Old Miss Diary', which gave him the reputation as "the national younger man." He expressed, "At the time, the director told me not to laugh because I shouldn't look young in the beginning. That's why a rude character was born."

As previously reported, Ji Hyun Woo will be playing the younger man in the upcoming movie 'Everglow' opposite veteran actress Go Doo Shim as well. The film follows a producer who visits the island of Jeju to make a documentary about a diver, who's 36 years his senior. Despite the age gap, Kyung Hoon and Jin Ok begin falling in love with one another.

He said, "At first, you start a good relationship and fall in love. There's a little age difference, but as we take care of each other's pain, we fall into each other's moments and make love like that. When I first saw the script, I thought it was well-written. I can understand and sympathize with this character, and I think the audience can relate to it." However, Ji Hyun Woo revealed he spent 3 weeks deciding whether to star in the movie, saying, "There was a big age difference, so I wondered if the audience would feel this love."

The actor continued, "But haenyeo are also women... When a person who wasn't properly loved felt love, I think everyone, young or old, would feel the same."

'Everglow' is set to premiere on June 30 KST.