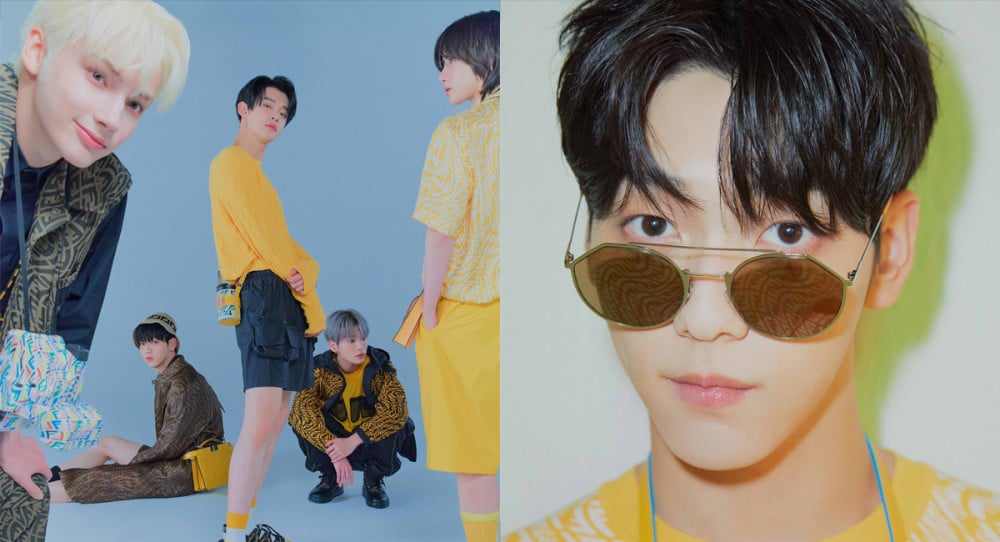 Summer has finally arrived in color for the boys of TOMORROW x TOGETHER, featured in the July 2021 edition of 'Dazed' magazine!
For this hip and trendy photoshoot, the TOMORROW x TOGETHER members geared up for the summer in 'Fendi', expressing their youthfulness by using props like skateboards.
In their group interview, TOMORROW x TOGETHER discussed their 2nd full album, 'Chaos Chapter: Freeze'. "We all got to participate in the making of the album. Songs that we were able to participate in writing, composing, and producing also made it into the album. We can confidently say that it is an album we put our best effort into," they commented.
The members then added on, "We have always done our best while having fun but for this comeback, we took even more care to perfect our stages and plan to show that we are having a good time while being serious. It will be a comeback full of anticipation and excitement, not worry and anxiety."