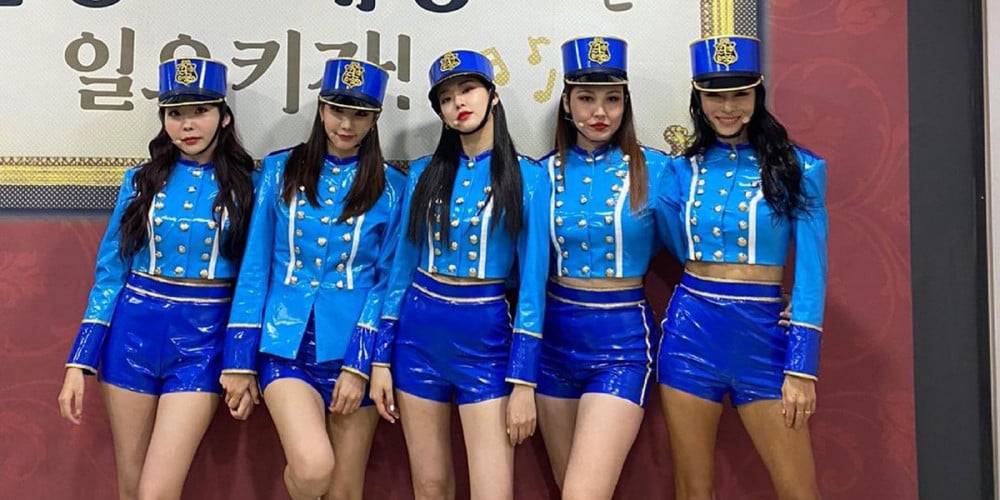 On June 11, 5 of the original members of After School reunited to perform on 'MMTG - Civilization Express's special concert.
Together as After School again after nearly 10 years, members Kahi, Jung Ah, Jooyeon, Raina, and Bekah put on stunning performances of "Diva" and "Bang!', shocking their hoobae idols with their professionalism and charisma.
SHINee's Key, who played the role of MC during the special concert, commented after seeing the After School members together again, "Back in those days, it was just granted that I would promote at the same time with these noonas, but now, I long for those days again. I'm overwhelmed." Kahi also responded to Key's words with, "I thought I might cry seeing Key again after such a long time."
Members Kahi and Bekah, who are both married, even flew over from Bali, Indonesia and Hawaii respectively so they could perform again with their members. Bekah stated, "It was well worth the trip."
Jung Ah, also married and 5-months pregnant(!), told the MCs, "I was worried that we were going to damage the stage! I gave it my all and forgot that I was pregnant."
After completing their stage, all five members shed tears while hugging one another, overwhelmed with emotion.