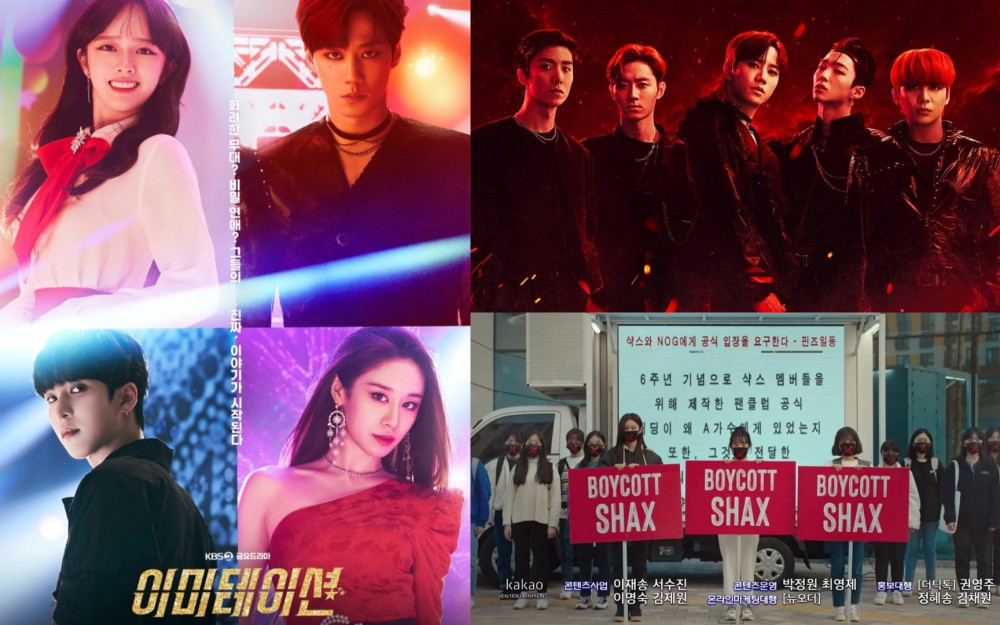 'Imitation' is a KBS drama currently airing and is based on the popular webtoon of the same title. The drama depicts the various incidents and stories that go on in the K-Pop industry.
In the latest episode, Kwon Ryok (played by Lee Jun Young), a member of the fictive popular boy group Shax, is seen lending an anniversary jacket to Ma Ha (Played By Jung Ji So), a member of the fictive girl group Tea Party. So the fans in the drama began to protest against Shax.
In the next episode's preview, Shax fans are seen boycotting the group and even protesting with protest trucks. After seeing the next episode's preview, many Korean netizens are impressed with the drama's accurate depiction of the idol fandom world.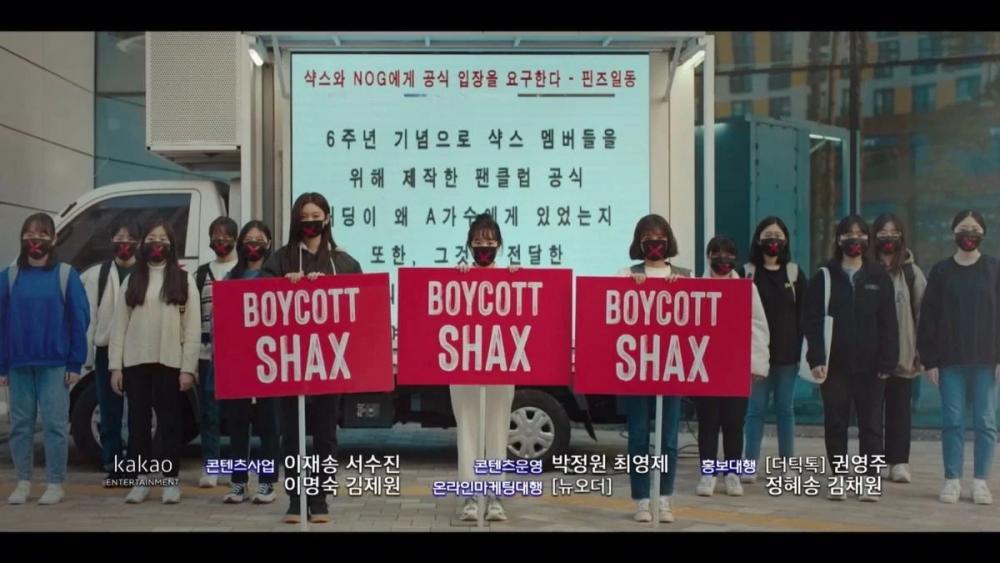 In fact, the drama has recreated various aspects of the K-Pop industry, starting from social media accounts for the fictive boy group along with music video teaser promotions.
Netizens commented, "This is so realistic, lol," "Kwon Ryok even posted an apology," "He apologized so people need to leave him alone," "Look at the protesting truck, lol," "So funny, this is crazy," "I wish they used a prettier font on the truck lol," "LOLs, the fandom name for Shax is Fins lol," "Lol, look at the apology he posted," "I'm laughing out loud," "This is actually pretty hilarious," "Oh man, I can't believe Shax fans are using protesting trucks over this, lol," and "Is the truck for real? lol."