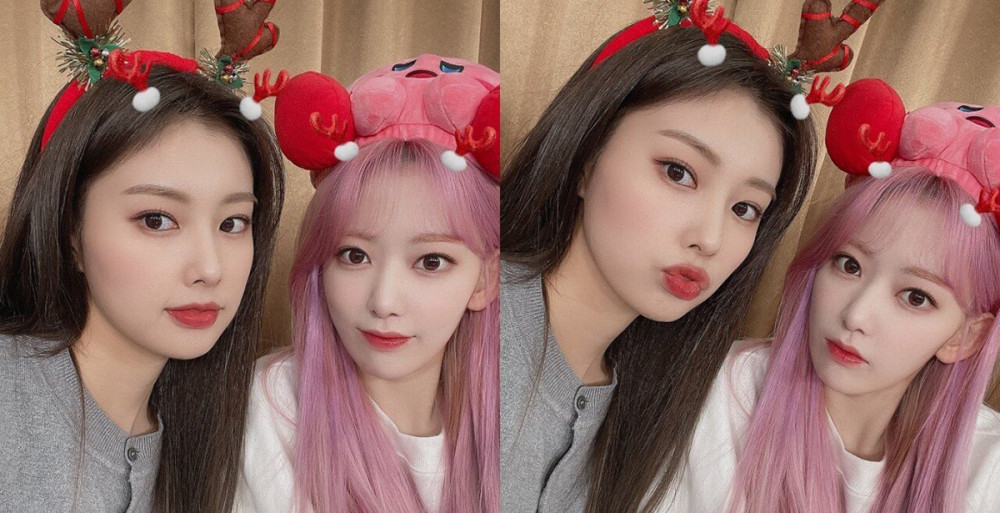 A very cute and funny interaction between former IZ*ONE members Miyawaki Sakura and Kang Hye Won is making fans giggle!
On May 19, Miyawaki Sakura spent time answering questions from fans via her Instagram.
One "fan" then sent in a question, "Kura-rin, guess who I am," along with a photo of herself from the back. Miyawaki Sakura responded with, "Ah..... kekekeke. Really kekekekekekeke. I wonder who it is... kekekekeke."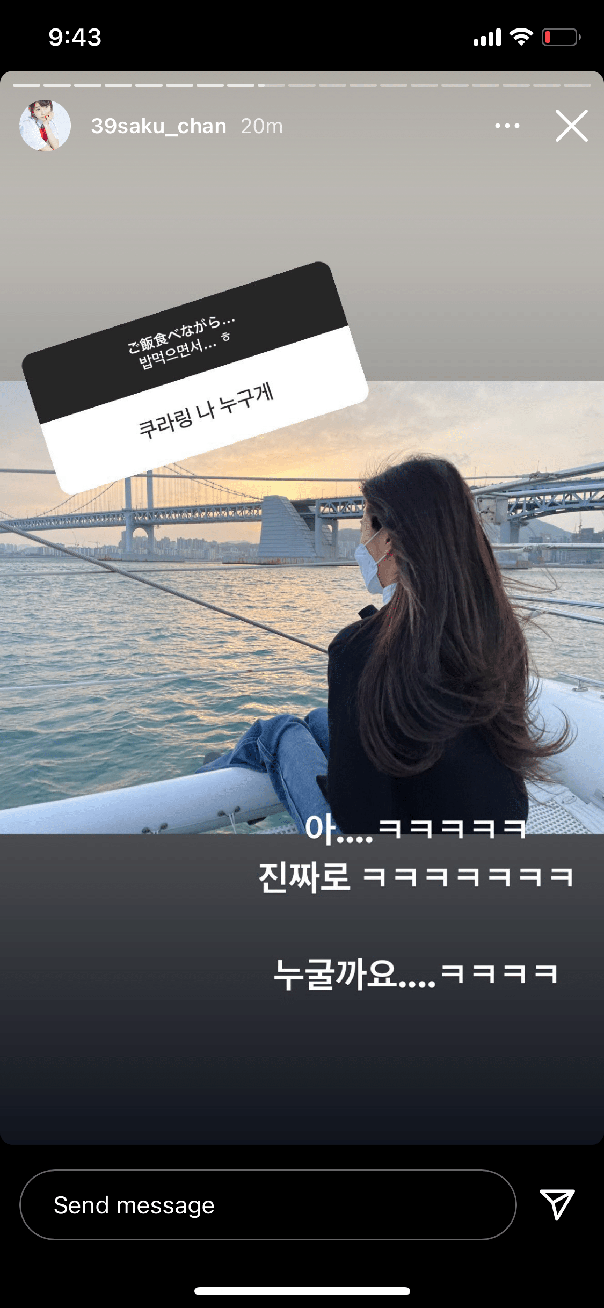 Then, some time later, Kang Hye Won emerged via her own Instagram story to ask her followers, "?? If I ask a question through this, does my name pop up beside the question??"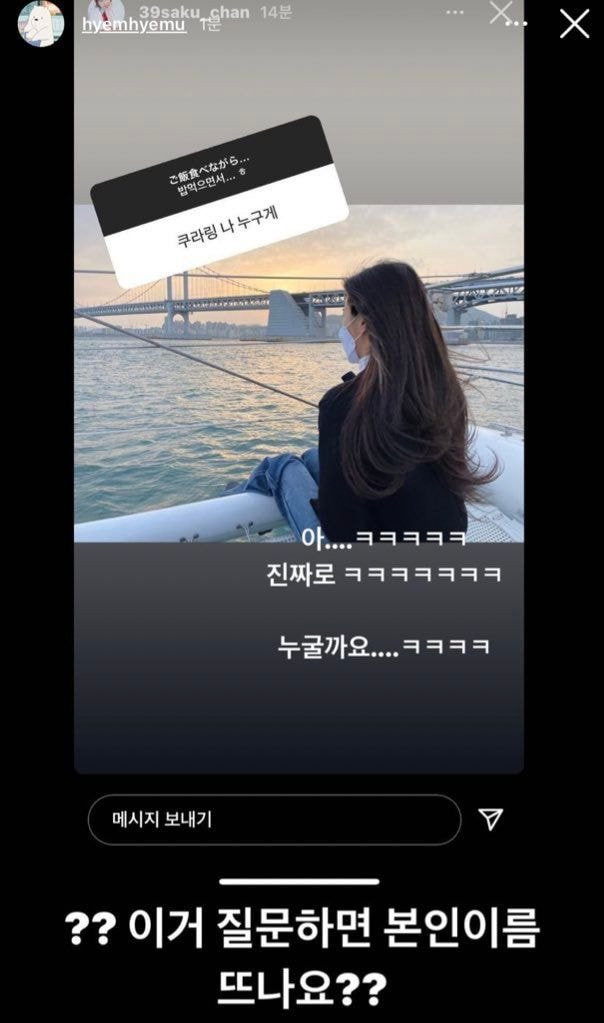 Miyawaki Sakura then noticed Kang Hye Won's post and decided to answer, saying, "Yes it does, teach...."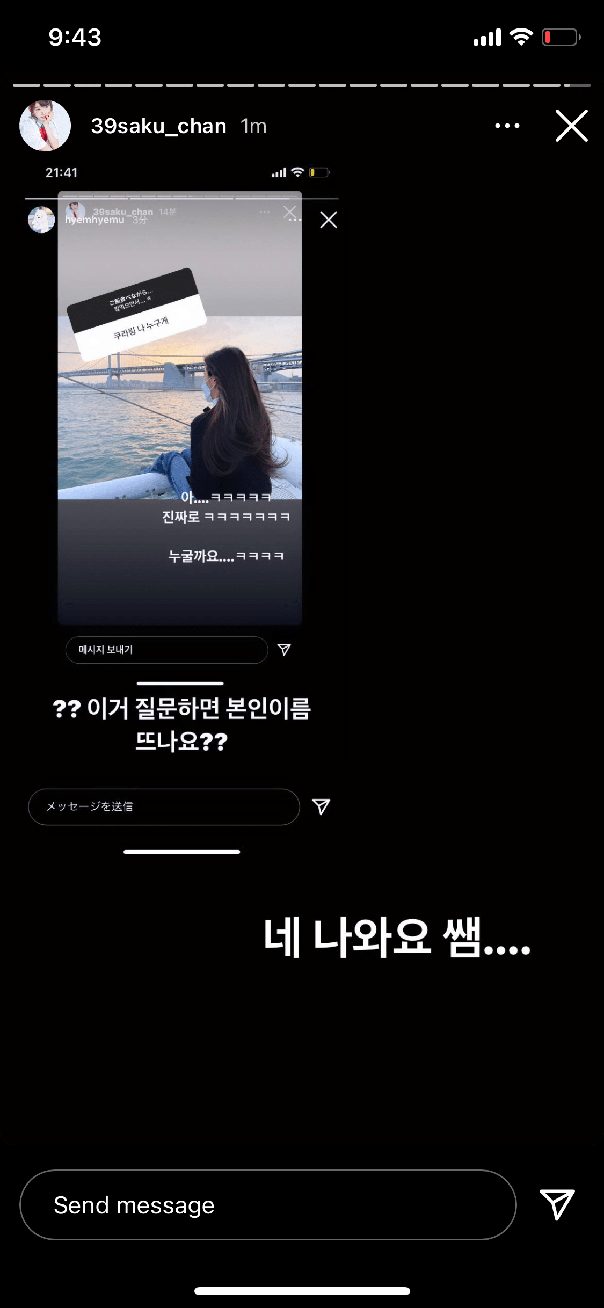 Seeing the two friends' interaction, netizens commented,
"She said 'Yes teach' kekekekekeke."
"I can literally hear her saying 'Yes teach' in my head kekekeke,"
"Seriously since she spent so much time with the girls who are real Korean high schoolers, the age group that uses the most slang, her inventory of Korean slang is so up to date kekekekeke."
"Sakura is basically a Korean now kekekeke."
"Why are these two so cute kekekeke."
"That's the typing style of a legit high schooler kekekeke."
"Okay from now on, Sakura's Korean name is Kim Kkura kekekeke."
"Hye Won never changes kekekekeke."