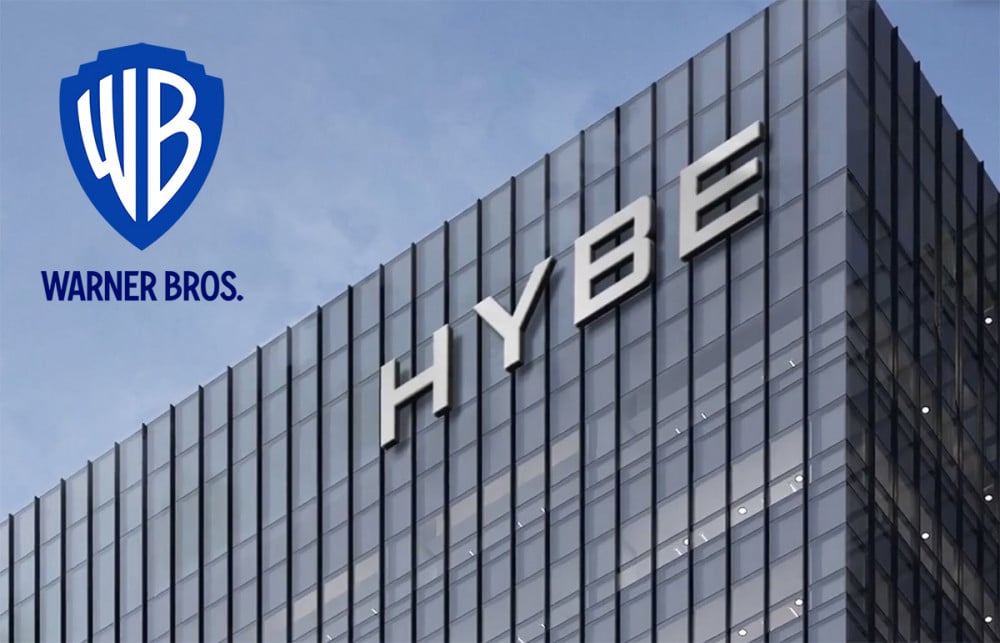 Top American entertainment production company Warner Bros. is expected to invest up to 500 billion KRW (~443 million USD) in HYBE Corporation.
According to an investment bank, Warner Bros. is in the process of making last-minute adjustments to invest hundreds of billions of KRW in the HYBE Corporation. Warner Bros. will become a major shareholder of Big Hit (HYBE) and will promote collaboration in the entertainment sector in the future.
Warner Bros. may decide to invest in HYBE through HBO Max, an online video service (OTT) owned by AT&T, the parent company of WarnerMedia. This may be to secure exclusive content such as live BTS concerts and documentaries on HBO Max.



Previously, HYBE had established a multi-label system by acquiring shares in labels such as Source Music and Pledis Entertainment, as they expand to become a global entertainment content company. They most recently acquired Ithaca Holdings, which is the company behind big names such as Justin Bieber and Ariana Grande.
Currently, HYBE Corporation's market capitalization is 8.514 Trillion KRW (~7.22 Billion USD). Therefore, the 500 Billion KRW investment by Warner Bros. will give a 5.9% holdings of HYBE's total market capitalization.
HYBE Corporation is continuing to transform itself as a comprehensive content platform company and establish the largest content providing agency. HYBE has also gained an investment of 412 billion KRW (~365 Million USD) from Naver, and the two began their collaborative partnership.